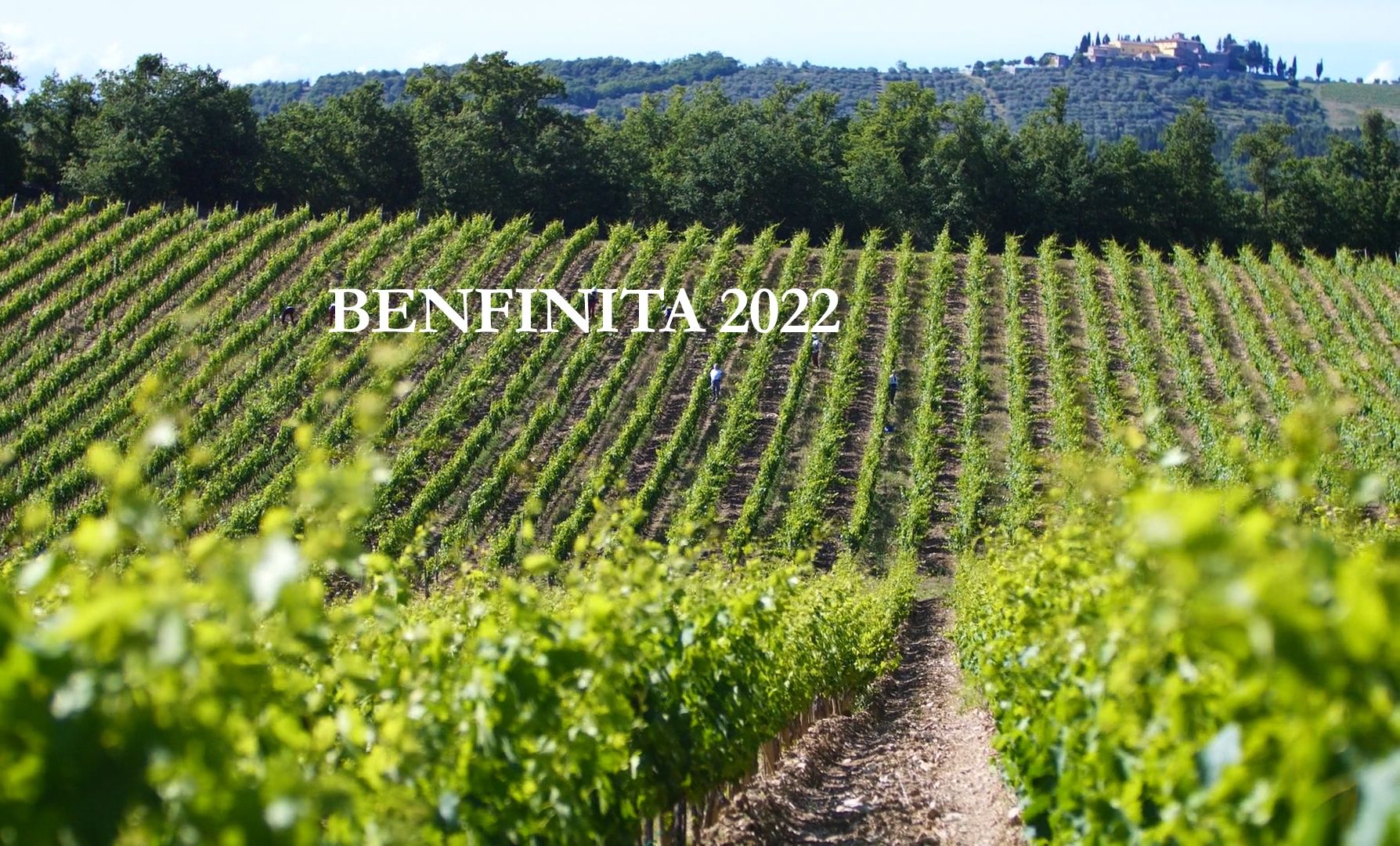 The 2022 Benfinita
11 November, 2022
Since ancient times, festivals filled with symbolism marked the arrival of autumn across all European cultures. Autumn was synonymous with the end of harvest and the beginning of a moment of rest, both for the land and its workers. During this time, the communities gathered to thank the land for its gifts and eat together a larger meal than usual, with music, dance and singing.
With the passage of time this celebration became smaller but never really disappeared. Today, throughout Italy, wineries still organize end-of-harvest celebrations to commemorate their results and achievements following a year of labor. Ricasoli is certainly no exception, with its "Benfinita" – the end-of-harvest festivals across most of Tuscany are called Benfinita, following one of the most classical farming traditions.
Ricasoli's Benfinita has always been an opportunity to bring together the entire winery, from those who actively participated in the harvest to all other employees, with the invitation also extending to family members, both young and old. Everybody comes together to celebrate the success of the work just completed and reward the highest-performing employees. This is obviously all accompanied with good food by a local Association, that is simple but especially tasty, as well as wonderful music.
Without neglecting the need for some playfulness, Francesco Maggi, head of logistics and one of the historical organizers of the evening explains: "we at Ricasoli are very serious about having some good-natured fun." He adds, "every year, real corporate life events serve as inspiration for very funny moments, where we also make fun of ourselves in a true Tuscan spirit."
Ricasoli wines are the perfect match for an evening dedicated to being together according to the winery's philosophy: genuinely and as a big family. The Benfinita is a moment of sharing and appreciating all those who, year after year, in the field as in the cellar, work to maintain Ricasoli's excellence, in terms of wines as well as other products.