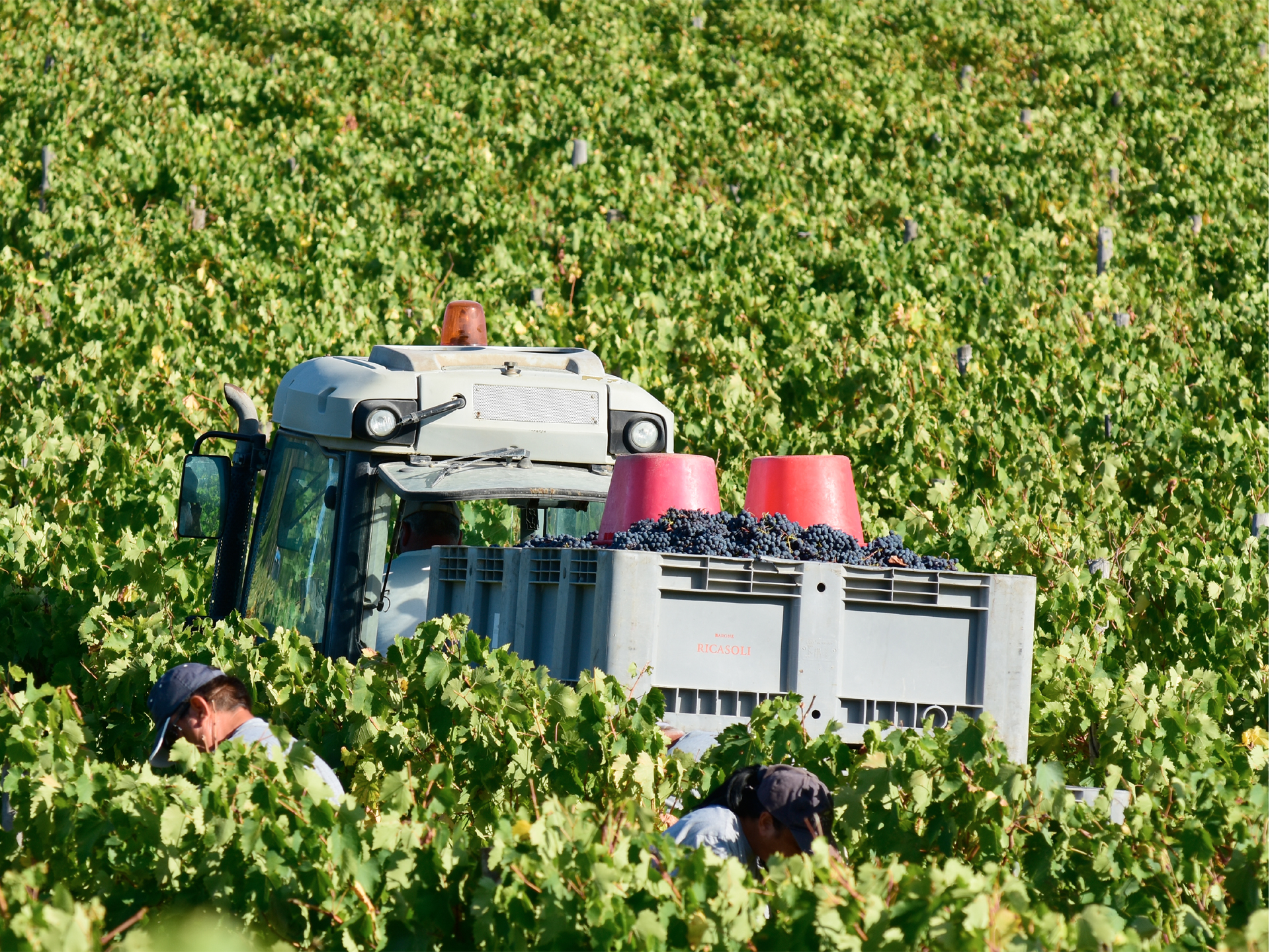 2023 Harvest
20 October, 2023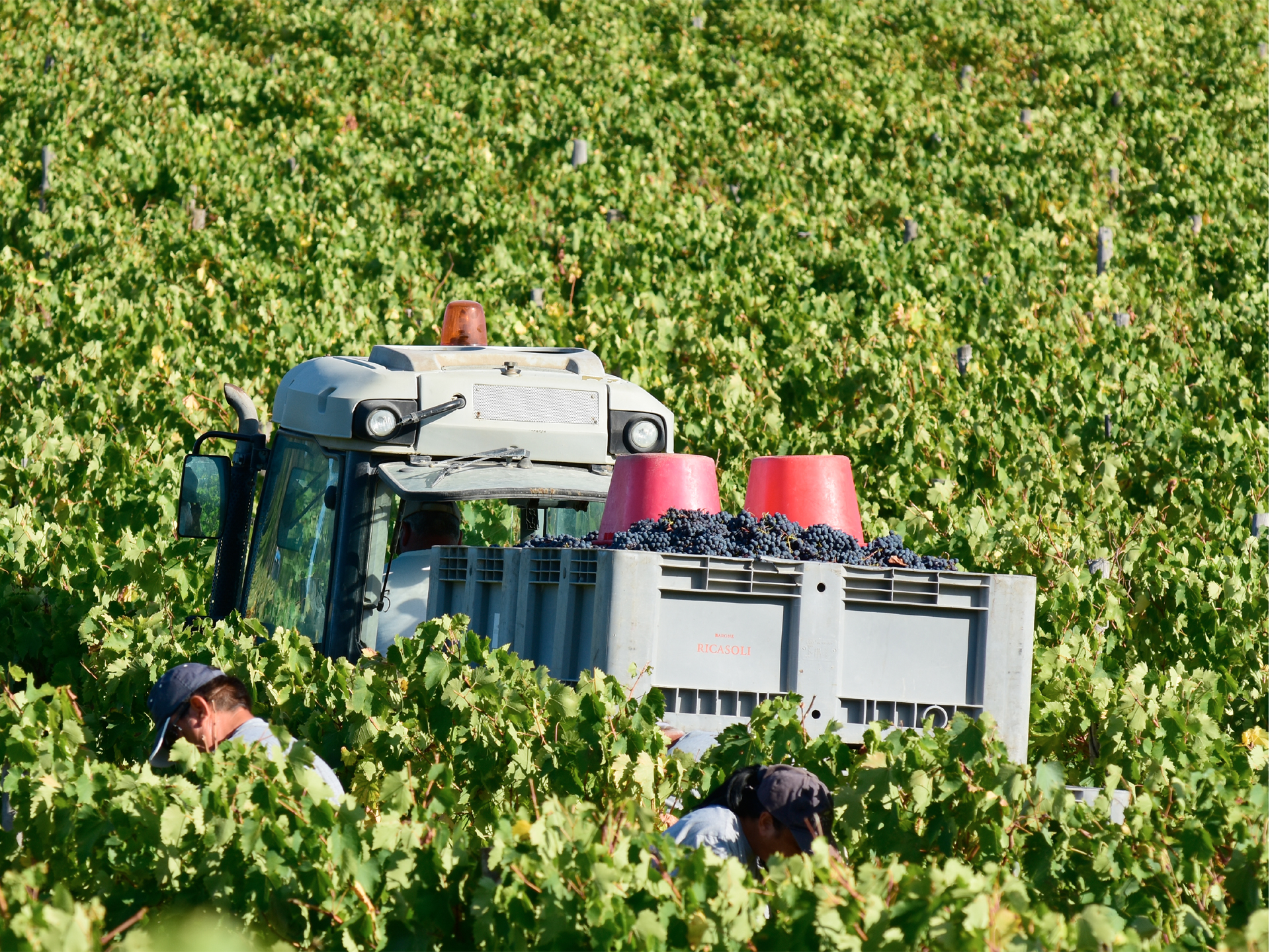 At Brolio, the grape harvest finished on the 14th October: another unique vintage, great agronomic commitment, once again, in the management of the vineyard, and another very satisfactory result. Starting from the end, weather conditions from the middle of September onwards, were marked by significant fluctuations in temperature – summer temperatures during the day and sharp drops at night – which allowed and accompanied the harmonious development of the clusters and ensured the perfect phenolic maturation of the grapes.
Then, taking a few steps back, we retrace the months from May onwards when very wet weather lasting throughout much of June favoured, on the one hand, the growth cycle of the plant, during that period when it is going through the delicate flowering stage. At the same time, however, the abundance of rain caused a rise in the number of some pathogens, primarily downy mildew. As Francesco Ricasoli explains: "The workers in the vineyards have been put to the test. However, thanks to integrated management and the determination to deal with it every week, with very close shifts, the production has overcome the emergency well".
Massimiliano Biagi, Technical Director of Ricasoli, knows this well: "We handled the situation well at the health and agronomic level and this allowed us to have a good production at Brolio. It was also helped by the absence of adverse climatic phenomena such as frost or hail. We are therefore very satisfied with both the quantity and quality of the grapes harvested. We began on the 4th September with some white berried varieties and the basis for the rosé; on the 13th, we harvested the Chardonnay; from the 15th to the 19th, it was the turn of the Merlot del Casalferro; whilst the earliest Sangiovese, including the Roncicone cru, went into the cellar from the 20th September. The Colledilà vine was harvested on the 2nd October and that of CeniPrimo on the 5th, bringing the freshest of grapes into the cellar.  We then moved onto the grapes from the higher areas, which derive their full body from the limestone subsoils".
Next, the cellar, another place dedicated to the experimentation and use of the most up-to-date technologies. These include the latest generation destemmer which can eliminate the over-dry or over-ripe grapes missed when selected manually during the harvesting phase. Even more innovative is the use of vats equipped with Air Mixing technology, tested on Sangiovese and Merlot during maceration: no more reassembly or fulling but injection from the bottom of the tank of filtered compressed air, which triggers continuous movement of the must.  This has achieved excellent results, both in respect of oxygenation and the extraction from the skin of the noble substances of the wine, in particular, anthocyanins and tannins. In terms of efficiency, there is an evident saving of time, energy and labour and this is by no means secondary.