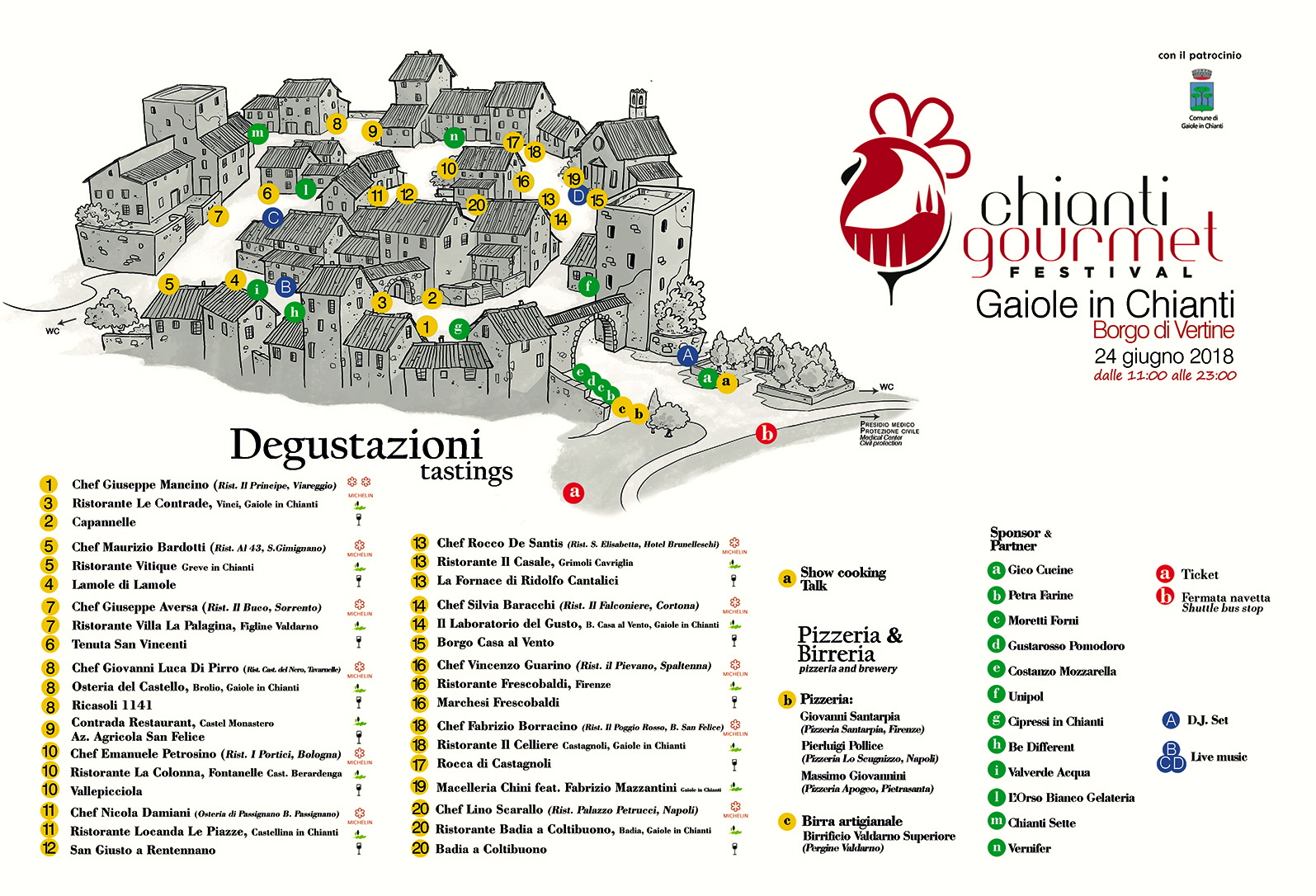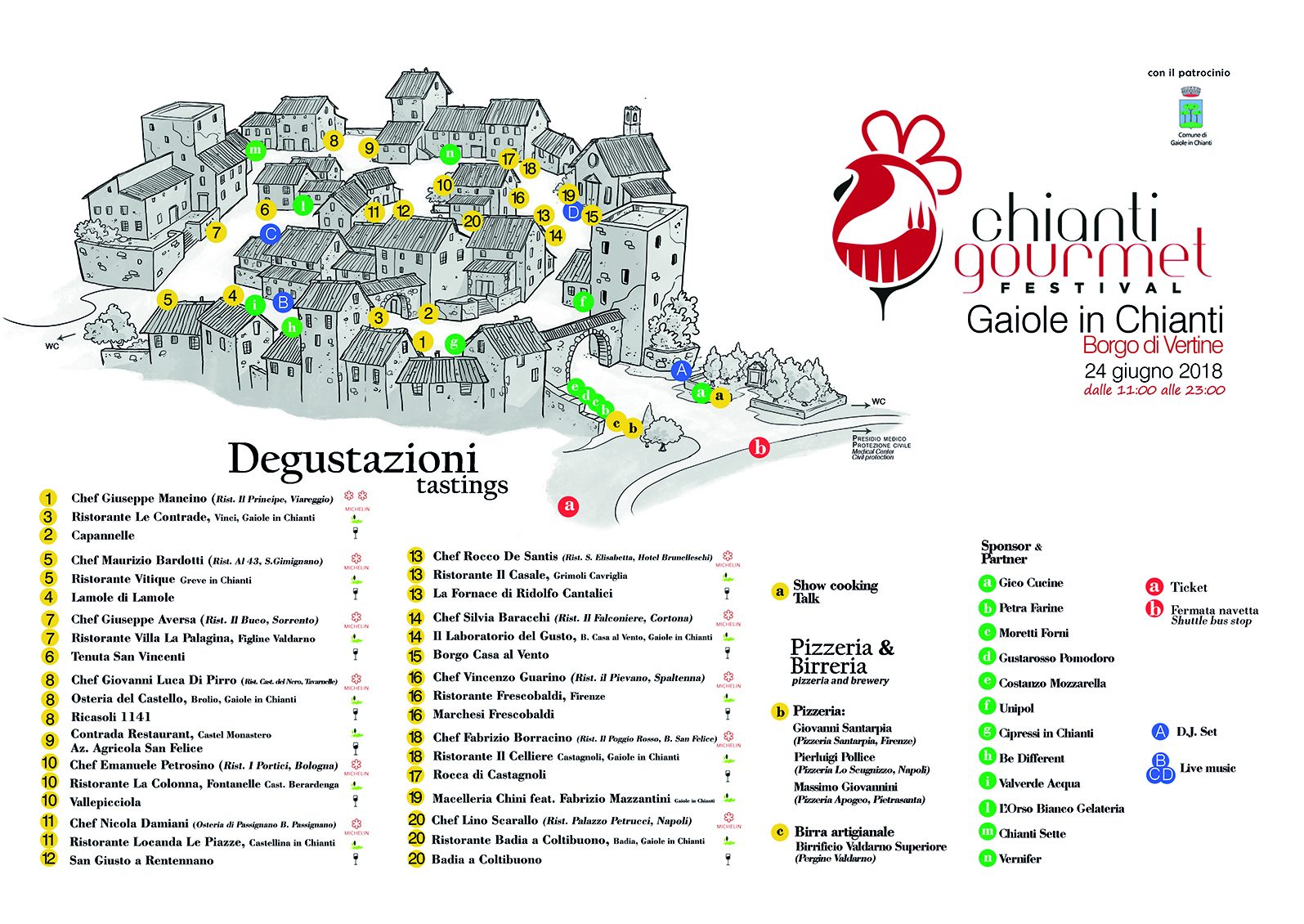 A Sunday at Borgo di Vertine
21 June, 2018
Don't accept any commitments for next Sunday – or better, accept one and no others – because the day will be long, very, very rich and full of tasty surprises. Put on comfortable shoes and come along with a will to discover a first-time event that everyone's already talking about: the Chianti Gourmet Festival in Borgo di Vertine. For weeks now it has received thousands of clicks on its social pages and many visitors have viewed its new site for further information.
From the map you can see that it's one of the magnificent towns near Brolio, and you can also see that there's a tasty trail through the charming little lanes of this enchanted village.
There will be a number of participants: companies present with their wines, restaurants from this corner of Tuscany, well-known chefs will all gather along the way. We'll be there, and we'll have a wonderful area for wines and an equally beautiful place for a dish that our Osteria del Castello Restaurant chefs have created for the occasion.
So next Sunday, 24 June, we look forward to seeing you in Borgo di Vertine to taste both the Torricella 2015 and Brolio Bettino 2015 wines (faithful readers, you'll remember that both of these are wines of the very highest lineage!). Accompanying these two great wines, the dish served at the Osteria's area will be Tortelli filled with pappa di pomodoro, topped with basil pesto.
Once in a while it's fun to think of things in a contrary way (which for us is normal!) and decide that it's the dish that's accompanying the wine, when the wine is as good as it is!
We'll see you next Sunday!