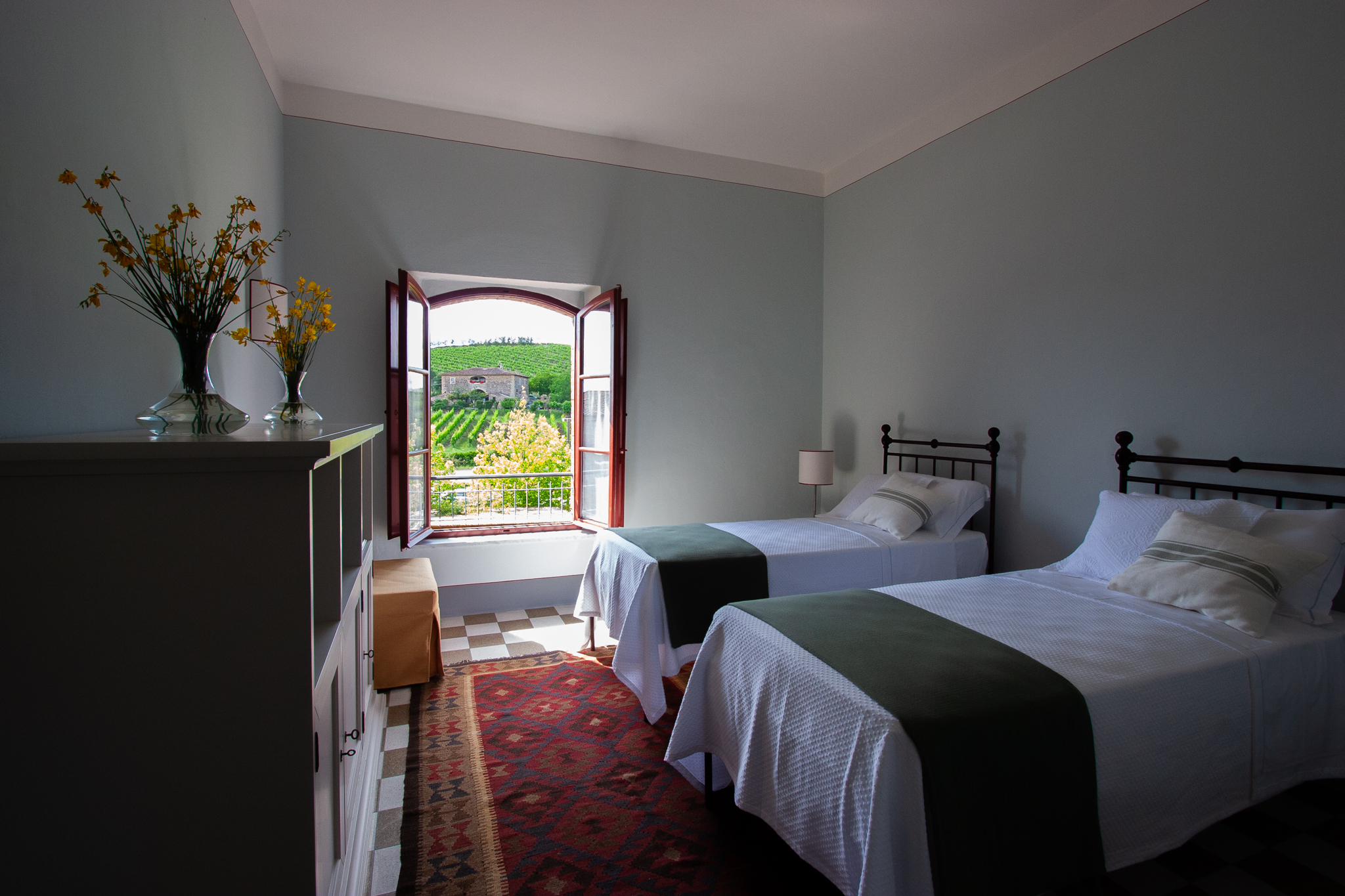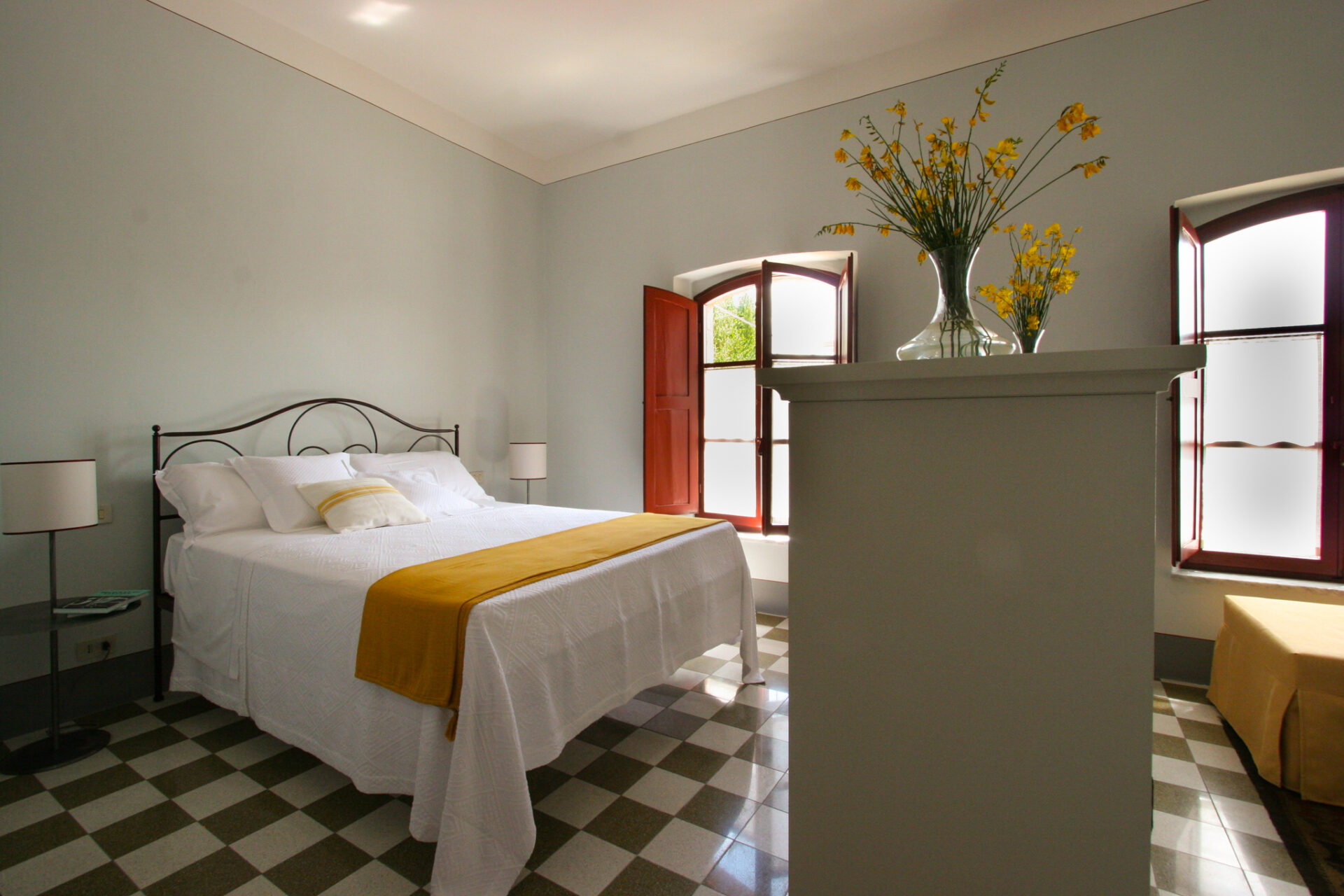 The New Agrirooms
25 June, 2020
Summer's here and we've inaugurated our Agrirooms, another chance to stay at Brolio in style. Bookable from March to December, the four rooms – two doubles, a triple and a quadruple – are located on the first floor of the building that houses the Agribar, the world's first Eroica café and the place where guests pick up the keys to their room upon arrival.
The concept of hospitality in the rooms is inspired by the world's best-known cycling competition, so of course the Agrirooms offer targeted services for cyclists and cyclists: safe bicycle storage, parking with an electric charging column as well as the many meal and snack options offered by Agribar, from breakfast early in the morning to an aperitif. All in the name of maximum comfort, with air conditioning and elegant bathrooms in every room.
The renovation project was curated by the architect Giovanni Pacciani, originally from our area but active in Milan in the fashion sector for more than twenty years. He used the same design concepts as in the previous work on the Agribar to recreate environments inspired by the 1950s and 60s, the golden years of Italian cycling.
In the bar this translates into the unmistakable shapes and materials of the time – Formica and steel as symbols of modernity, at the expense of wood – while in the Agrirooms the style choices recreate a country environment unlike the typical farmhouse of Chianti Classico. This means no terracotta tile floors and wooden beams, but granite, as in city apartments, with black and white photos of the great cycling champions above the wrought-iron beds. Even the chromatic choices recall that era: sage green and yellow, while the burgundy of the doors and fixtures are a connection with the winemaking company, which is right in front of the Agrirooms, and with its Wine Shop, tours and tastings.
To book click here.