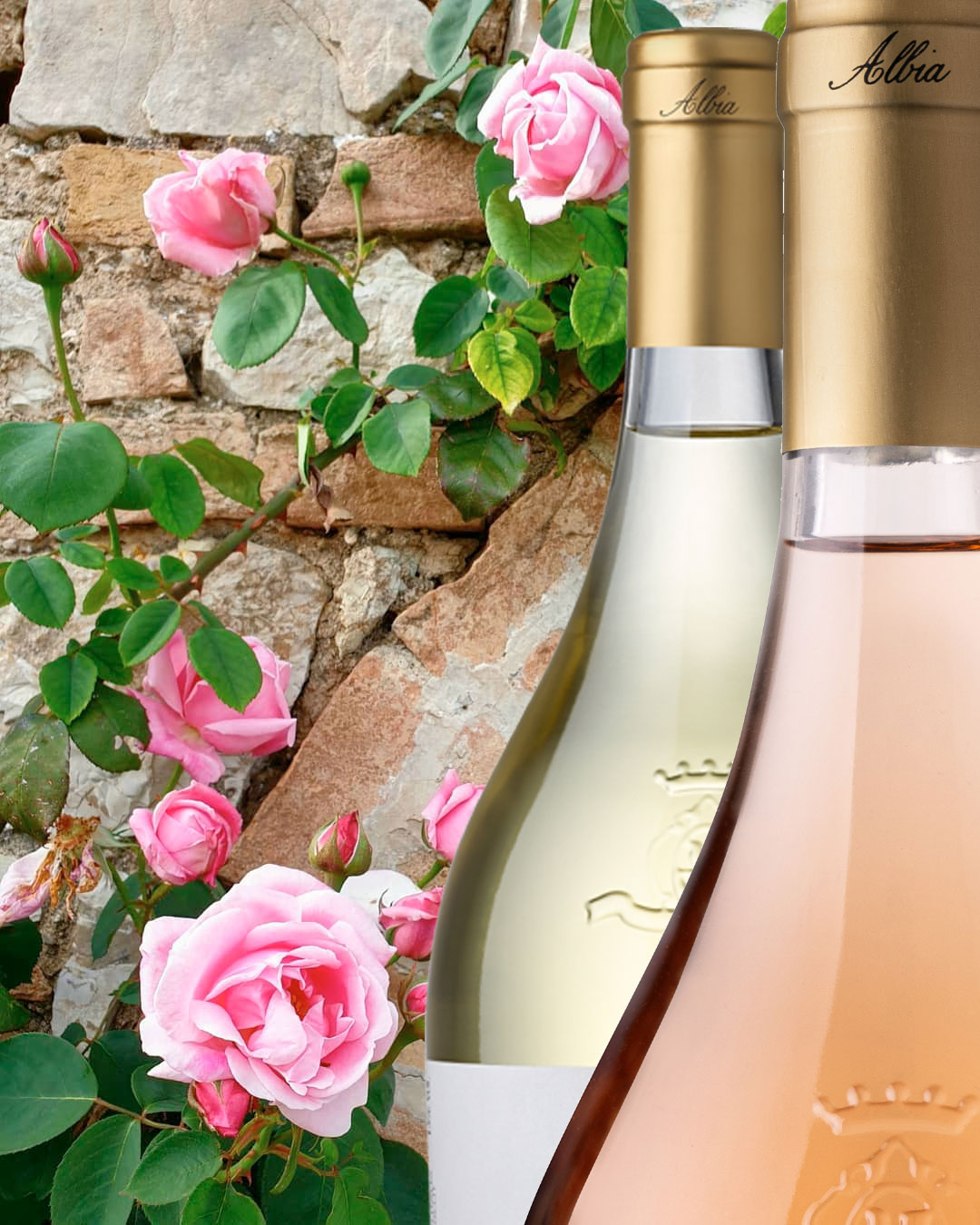 Albia – from white to rosé
07 July, 2023
Brolio is celebrating the arrival of summer and with the summer season upon us, our visitors have a wealth of outdoor and social activities at their disposal. They can enjoy happy hours and barbecues at the Agribar, unwind with leisurely picnics following long strolls, and for those spending the night, the evenings present stunning views of the Castle and vineyards, or the opportunity for some poolside relaxation. There are many perfect occasions to enjoy a refreshing, high-quality glass of wine here in Chianti, as well as in the city or by the sea.
In response, Ricasoli presents two vibrant signature wines that, with their refreshing elegance, serve as the perfect accompaniments to this splendid season. They are the first two representatives of the 2022 vintage to emerge from the cellars: Albia Bianco which comes from Chardonnay, Malvasia del Chianti and Sauvignon Blanc and Albia Rosé, from Sangiovese and Merlot. Both wines, vinified in steel and characterized by their straightforward structure, offer aromatic and savory profiles that are ideal either as an aperitif or as a pairing with traditional summer cuisine.
But being simple is far from being dull. Albia Bianco has a yellow straw color with green reflections, with citrus and white peach notes on the nose. In the mouth, the freshness, excellent acidity, and savoriness are evident. The Albia Rosé, on the other hand, has a soft pink color, and its bouquet is reminiscent of wild strawberries and elderflowers, accompanied by notes of violet. In the mouth the feeling is delicate, with a good acidity that gives this wine its freshness and persistence.
For those who are unfamiliar with the two Albia wines, the name is a reference to the Arbia river. In the land of Siena, everyone knows it because along its course, specifically at Montaperti, a bloody battle was fought in which the Florentines were defeated by the Sienese. It happened in 1260, but even today it is still talked about and remembered for its great historical significance. In fact, this battle marked the beginning of a period of dominance by the Republic of Siena in political and economic terms.