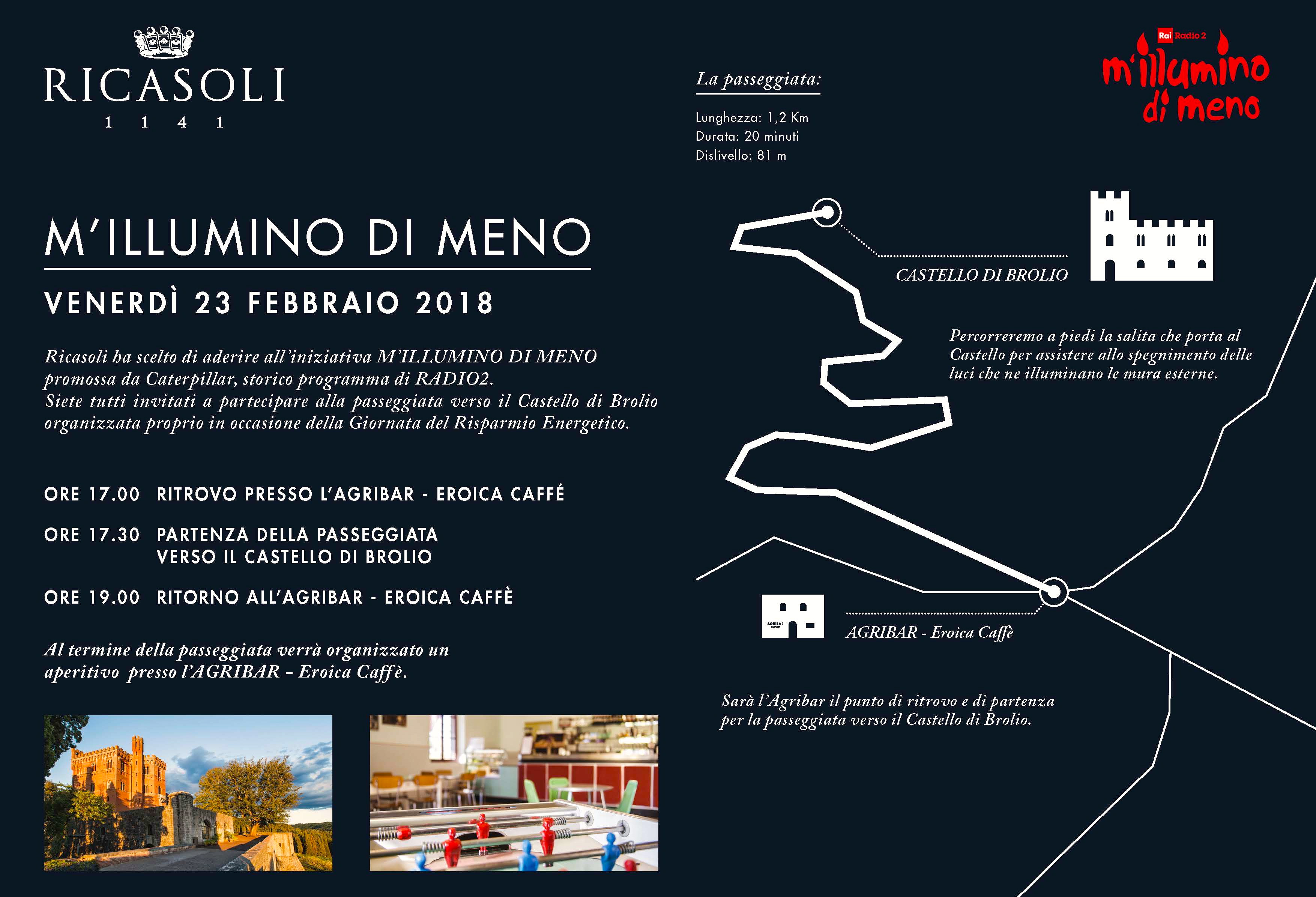 Are you ready to turn off the lights?
22 February, 2018
We announced it two weeks ago, as usual on Thursday here in our magazine, and now we're reminding you.
Tomorrow, Friday 23 February, here at Brolio we'll participate ing M'illumino di Meno – I Illuminate Less:
"This year Caterpillar radio program and Radio2 dedicate Mi'illumino di Meno to the beauty of walking and going on foot. Because under our feet there's the Earth and to save it we need to change our pace".
So what's going to happen tomorrow?
We'll all meet at 5 p.m. at Madonna a Brolio, between the entrance to the Brolio Cellars and our Agribar Eroica Caffè, and we'll go on foot along one of the symbols of the Eroica (the race using vintage bicycles in which Brolio is one of the key passages): the road that climbs up to the Brolio Castle. Once at the Castle, we'll turn off all the lights which illuminate its external walls!
Then we'll descend – safe and sound – back to the Agribar, where we'll celebrate with music and a considerable number of toasts.
Will you all be there? Come with your friends, it'll be an memorable evening!
We're looking forward to seeing you there.