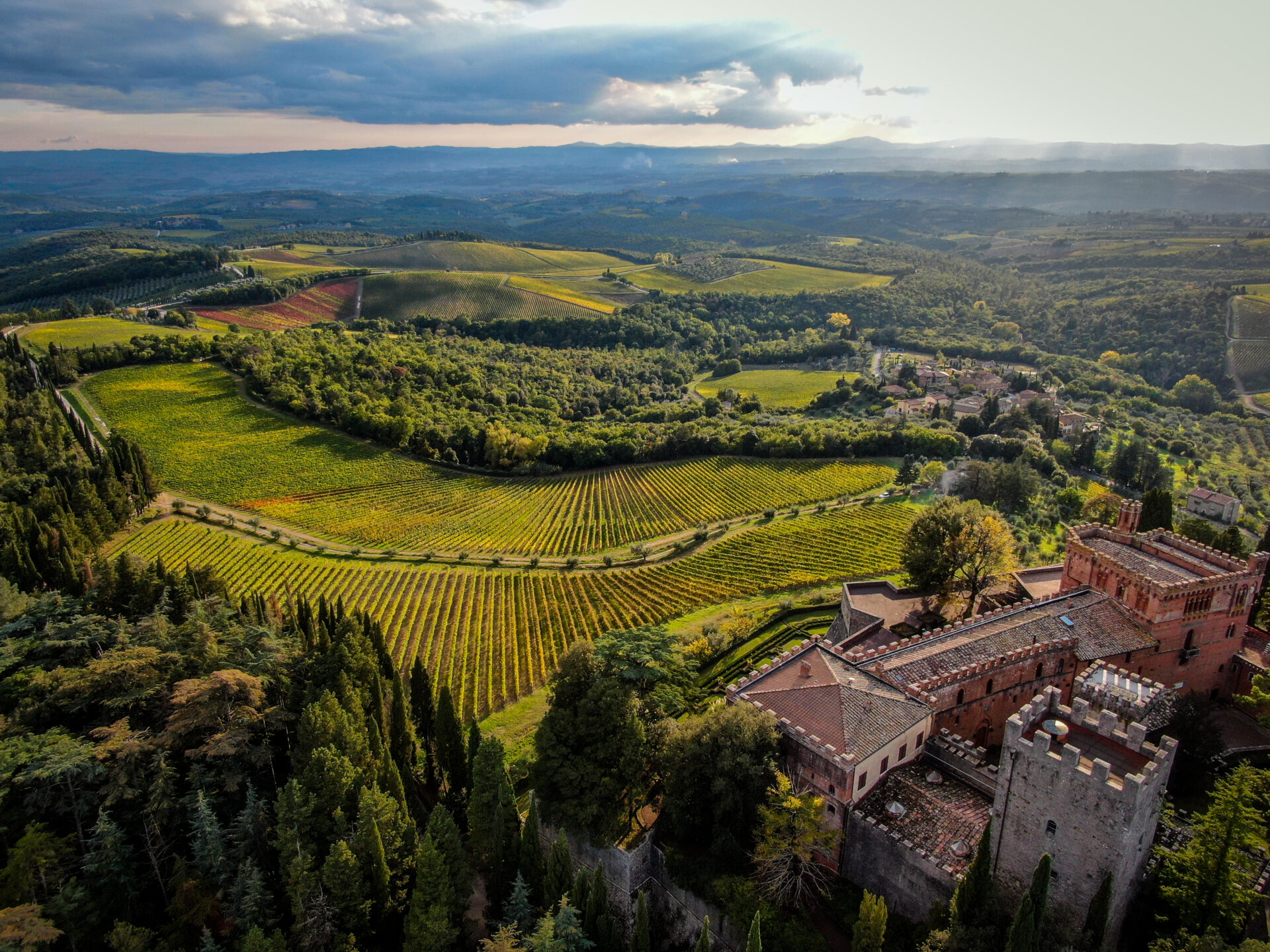 Autumn at Brolio: The Osteria and the Castle have the lead roles
23 October, 2020
The charm of autumn in Tuscany is raised to its maximum power at Brolio, with the vineyards that change color and weather that is perfect for tasting even our more structured wines for lunch and dinner. We invite you to come and experience it in person with a special offer to make the most of the enchantment of our countryside.
Sunday at the Castle: Every two weeks beginning Sunday 1 November, come enjoy a mouth-watering menu at the Osteria, combined with a guided tour of the Castle. This exceptional tour also includes the private apartments of the Ricasoli family usually closed to the public.
The menu includes some of the Osteria's specialties, such as Tagliatelle al Ragù del Barone or Tiramisù, and it is ideal in combination with wines from the Ricasoli assortment. "For these special Sundays we are serving a locally-sourced menu with ingredients that come only from selected Tuscan suppliers", says Osteria chef Luca Aprea, "while our biodynamic vegetable garden supplies the kitchen with seasonal vegetables and aromatic herbs".
Lunch at the Osteria will be the perfect beginning, to be followed by a visit to the Castle, with the exciting story of the Ricasoli family told directly in the private rooms where the family has lived over the centuries and the unique view of the autumn landscape that can be enjoyed from its gardens.
We look forward to seeing you Sunday 1, 15 and 29 November and 13 December!