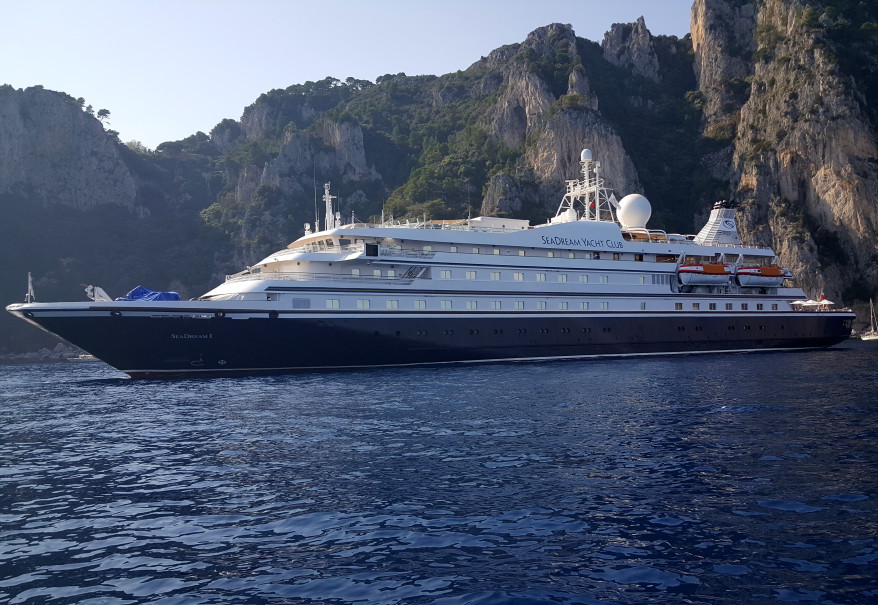 Wine tasting while yachting
05 October, 2017
There are many ways to enjoy a wine tasting or a special dinner, but what happened on board the Sea Dream last week was truly special and fascinating.
Recently, the appointment on one of the marvelous yachts of the Norwegian company that owns the two twin vessels Sea Dream 1 and Sea Dream 2 has become an annual event. Our President, Baron Francesco Ricasoli, was a guest on the first of these yachts for a few days during one of their Wine Voyages. The extraordinary program included an afternoon tasting and a dinner the evening before the yacht arrived at its destination.
Having arrived from the first part of its trip in Greece, the yacht was docked in front of Taormina. It was there that last Wednesday the Baron boarded and joined the other guests, who were mainly from the United States. During the voyage from Taormina to Stromboli, participating guests were gathered in the main lounge at 4 p.m. on the dot to taste our wines and listen to explanations about them. The tasting began with our Albia Rosé 2016, followed by a Torricella 2015. Then it was time for a Brolio 2015, a Castello di Brolio 2013 and a Casalferro 2013. It was a delightful tasting that stimulated many interesting comments and questions before it ended.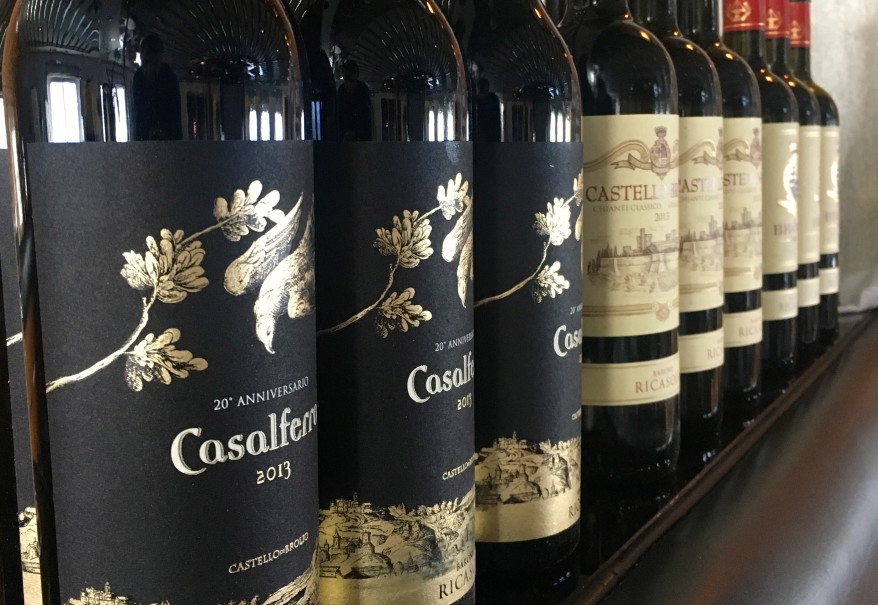 Friday evening, after leaving Capri and heading for Civitavecchia, there was the challenging Winemaker's Dinner. The courses included a delicious lobster that was paired with a Brolio and a Brolio Riserva. The freshness of our Sangiovese held its own excellently beside this delicacy, creating a surprising and very balanced match. However, the Castello di Brolio with the duck won the crown, superseding everyone's expectations. At the end, the dessert – a delicate strawberry pavlova – was paired with our Granello, creating an elegant ending that was greatly appreciated among the participants.
Our thanks to the Sea Dream for hosting us and for keeping our Brolio Riserva on its wine list during all its cruises.
Arrivederci until the next occasion!