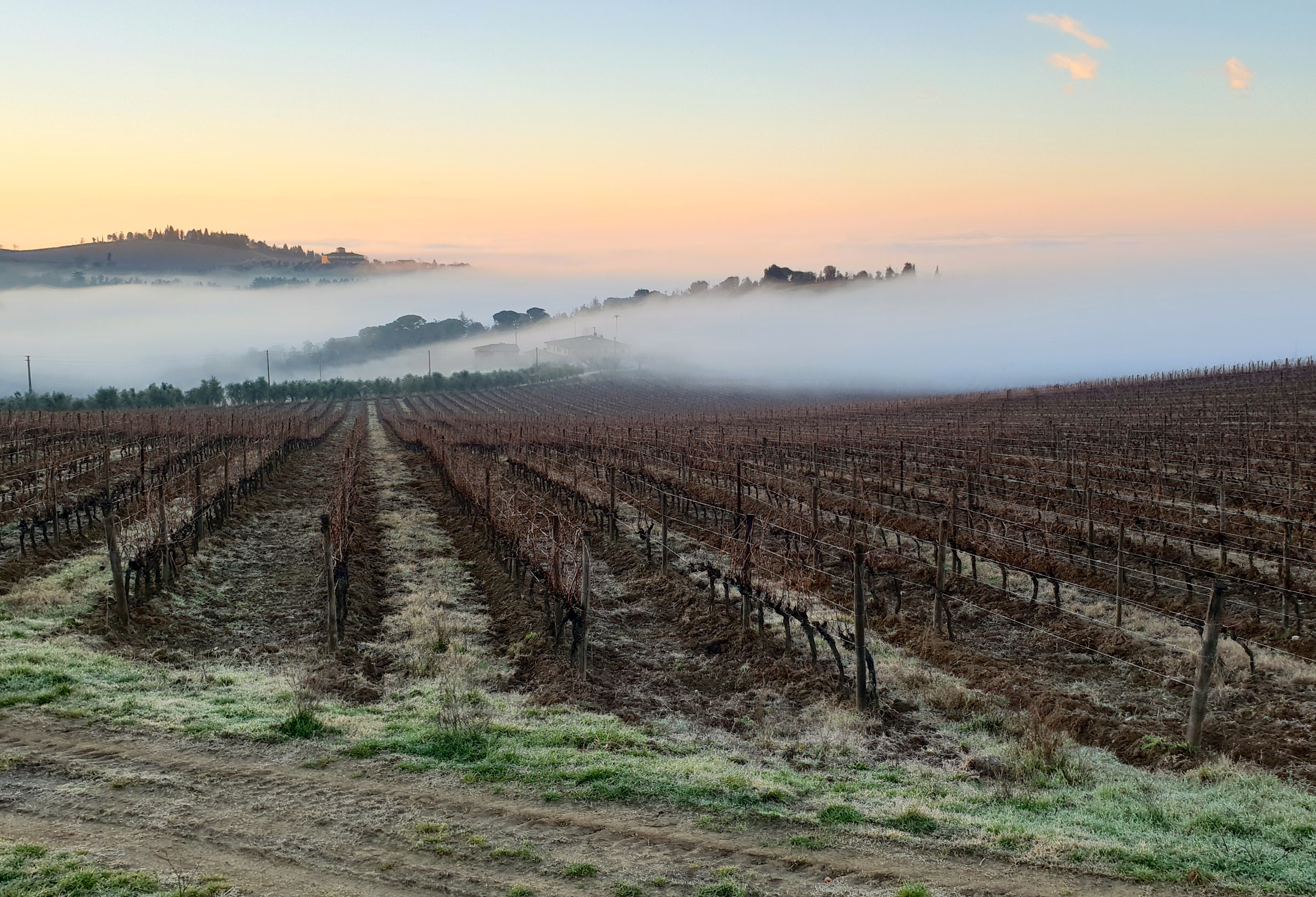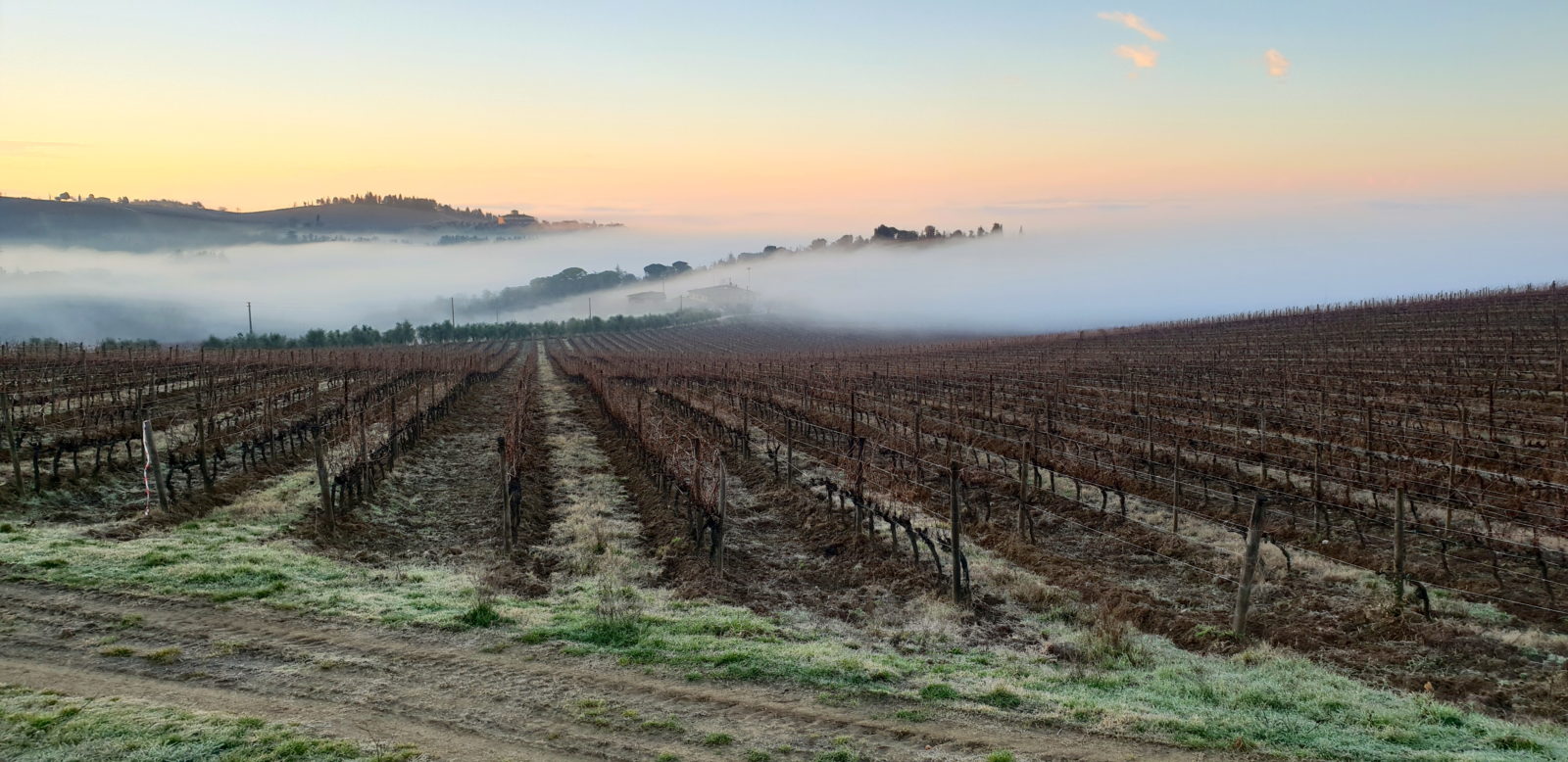 The Countryside and the Wine Cellar in the winter
28 February, 2019
At the end of January we told you about the thick blanket of snow that was found unexpectedly one morning, covering the grapevines. It's an image that evokes feelings and emotions but also a practical aspect of some importance, because in reality that image leads us to hope for the accumulation of sufficient water reserves. And besides the snow there was precipitation in the months of January and February for a total of nearly 140 mm of rain. This is average for the winter season and it will be greatly valued in the hottest months as we trust in the water reserve mentioned above.
Besides water and reserves of the same, you may recall that in the countryside we continue pruning and maintaining the vineyards. And not only maintaining but also planting a new vineyard this year as well. It's called "la Comune", is approximately 2 hectares in size, and it was planted from 20-22 February. Now we just need to be patient and wait for the fourth year when fruits begin to appear.
The plants used come in part from our homologated clones CRA BR 1141 and CRA BR 1872. The land is part of the Macigno del Chianti formation, and thus rich in sedimentary sandstone and skeleton.
But let's look in the wine cellar as well. The 2018 production continues to be transferred into barrels. Each wine has its dedicated wood, with toasting that is appropriate for the wine, studied over the years, and with a percentage of about 20% new wood.
The Albia rosé and white are already bottled. We're very proud of these two wines: freshness, floral aromas and a good supporting acidity are the principal characteristics which distinguish these products.
The Chianti Classico Brolio 2017 will be bottled in the coming days. This product is a source of satisfaction as well, confirming the style that characterizes Brolio in recent years: evident typical aromas of Sangiovese, a proper influence from the wood, excellent acidity.
We'll be back soon, then, with further updates!