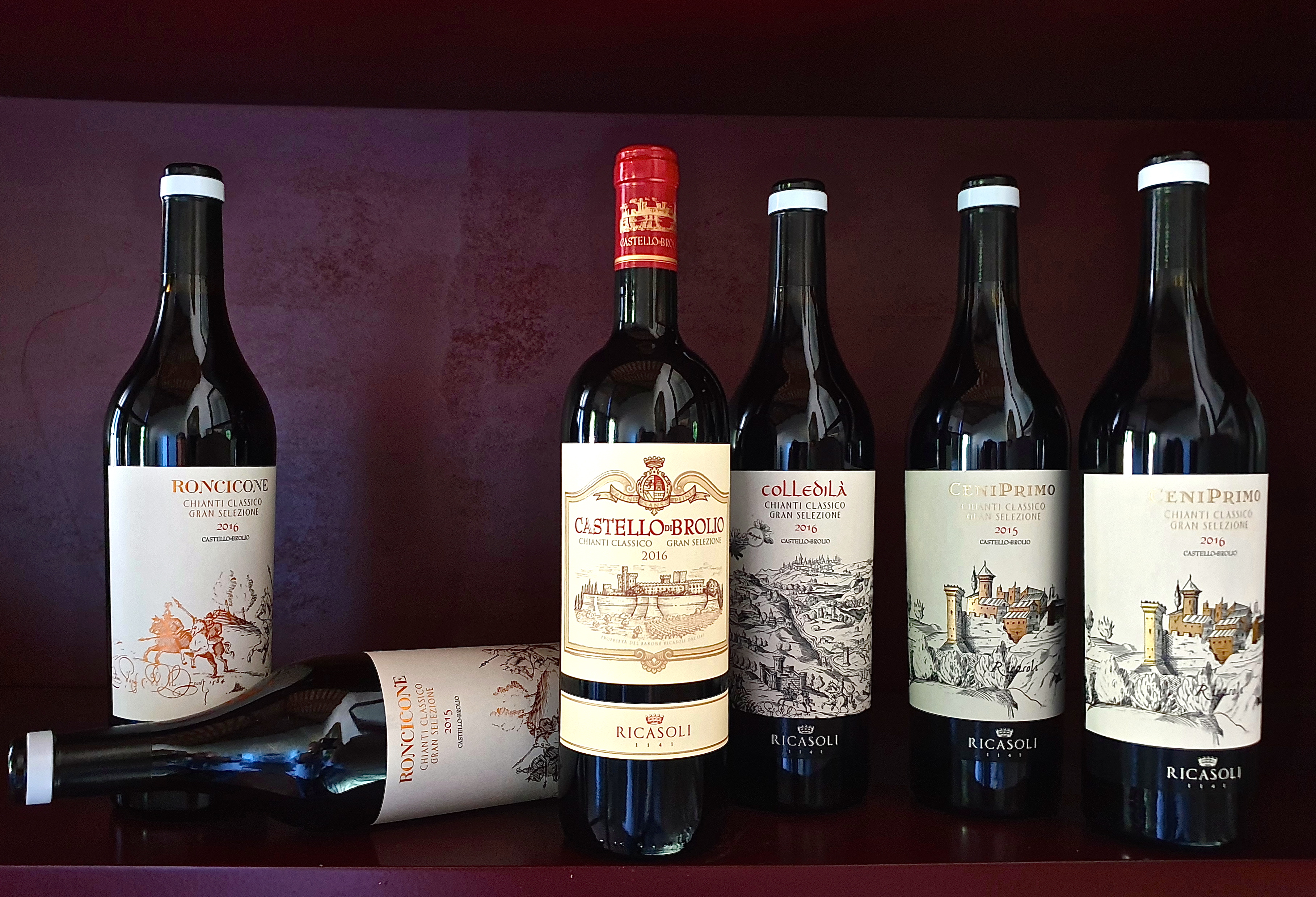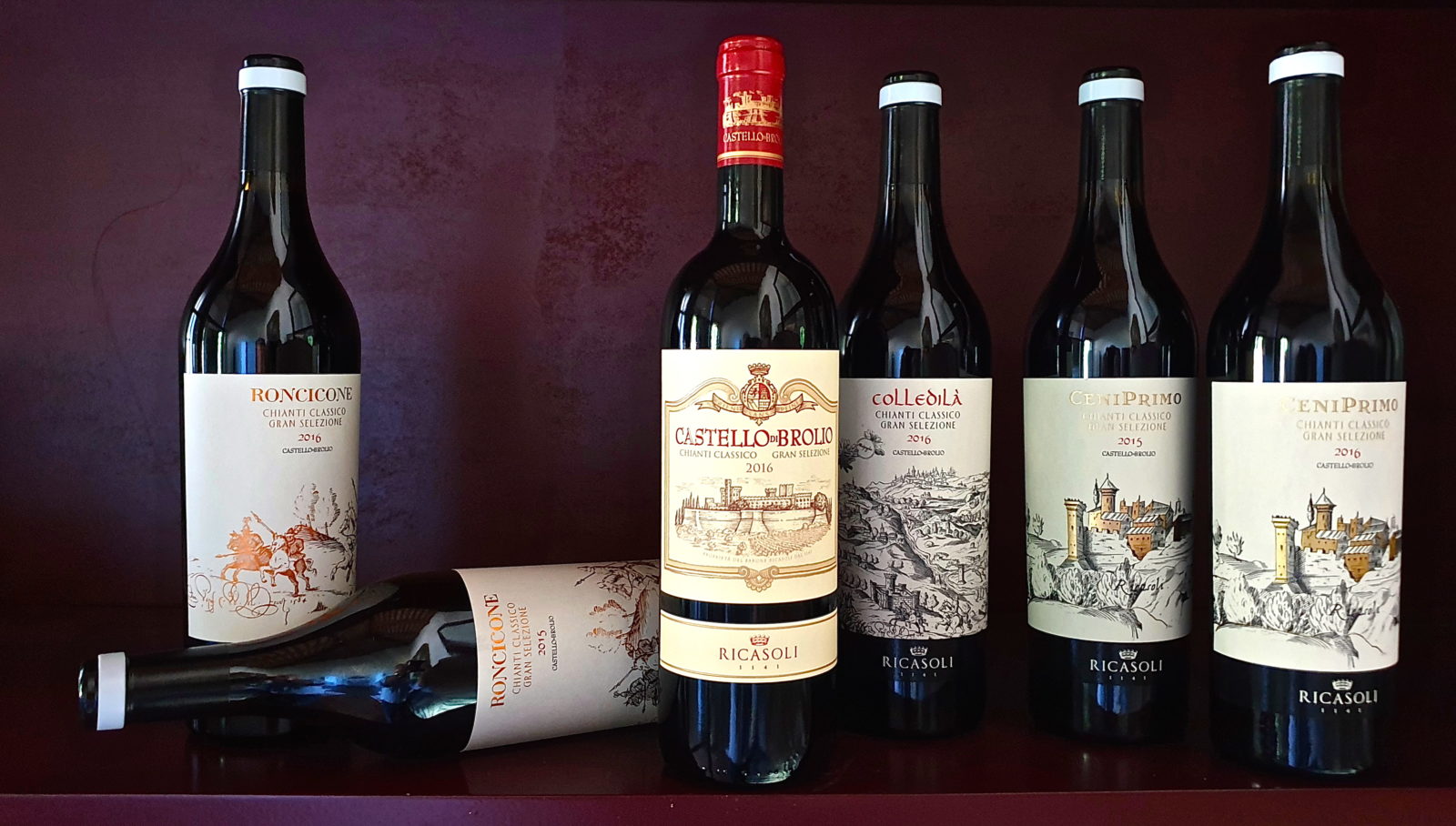 Not a bad start
27 June, 2019
We're revisiting our three Sangiovese Crus earlier than we'd planned, after already writing three posts about this topic that's so close to our hearts. In the most recent post, only three weeks ago, we had revealed how Colledilà, Roncicone and CeniPrimo had been packaged in keepsake numbered boxes. In the post just before that we'd offered a detailed look into the soil types of the three vineyards where these wines are born and whose names are on the labels. And in the one before that, the first, we had begun speaking about the research, begun more than a decade before, which has brought these three wines to life. Now we can do no less than share the wonderful news we received a few days ago about not only our three Crus, but also our iconic wine Castello di Brolio Chianti Classico Gran Selezione.
James Suckling has just completed his tasting round of Italian wines, which he chose to concentrate on earlier than expected from his base in Tuscany. Scores of red wines from prestigious growing areas were tasted from January to April, for a total of nearly 2,500, and among these there were some literally exceptional (cit.) wines, as can be seen in his announcement, which continue like this:
 2015, 2016 Chianti Classico prove exceptional
Tuscany took the biggest share of our tasting time this Spring and we found many fantastic wines from two great back to back vintages, 2015 and 2016 (…).
The region of Chianti Classico in general is on a high for quality wines this year (…). A range of single vineyard wines are
 proving real knockouts too. For example, Barone Ricasoli's single vineyard
 Chianti Classico Gran Seleziones are truly exceptional young and pure sangioveses with distinctive character and superlative quality. Chianti Classico Ceniprimo Gran Selezione 2016 (99 points), Chianti Classico Ceniprimo Gran Selezione 2015 (98 points), and Chianti Classico Roncione Gran Selezione 2016 (98 points) are shining examples of the appellation finally emphasizing the greatness of its terroir and not just some contrived marketing idea. We hope more of these wines – including village designations for reds such as the towns Gaiole or Panzano – will highlight how Chianti Classico is akin to Italy's new Burgundy.
And this magnificent introduction is further and more fully developed by the descriptions of each wine, organized in order of the points they received.
CeniPrimo Chianti Classico Gran Selezione 2016 has been placed fourth in the general classification: after three wines with 100 points, the Sangiovese CeniPrimo Cru is placed among the seven wines obtaining 99 points, and it's the only Chianti Classico in that section. The classification continues with the wines that obtained 98 points (24 labels): once again CeniPrimo (but 2015 this time) and Roncicone 2016 are at the top of this section. Then once again 24 wines which received 97 points, and yet again three of these are ours.
Here's that information: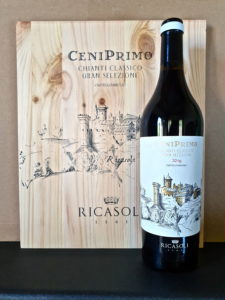 BARONE RICASOLI CENIPRIMO CHIANTI CLASSICO GRAN SELEZIONE 2016
Country Italy, Region Tuscany, Vintage 2016
Score 99
A beautiful nose with tangerine peel, strawberries, rose petals, boysenberries, cranberries, red plums, red cherries and dark spices. Very grainy and refined on the palate with a real kick from the orange-rind undertones that permeate the entire palate. Tiptoes like a tightrope walker between power and finesse and executes its mission nearly to perfection. Drink now or hold.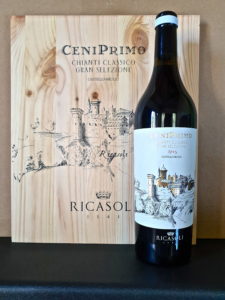 BARONE RICASOLI CENIPRIMO CHIANTI CLASSICO GRAN SELEZIONE 2015
Country Italy, Region Tuscany, Vintage 2015
Score 98
Great purity of sangiovese with cherry, plum and fresh flowers. Hints of orange peel. Ash. Balsamico. Full body, with super velvety and fine-grained tannins. Glorious finish. Transparent and beautiful. Love the finish.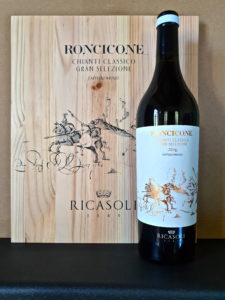 BARONE RICASOLI RONCICONE CHIANTI CLASSICO GRAN SELEZIONE 2016
Country Italy, Region Tuscany, Vintage 2016
Score 98
I love the purity of fruit to this Gran Selezione that shows hibiscus, orange peel, violets, lavender, early grey tea, cloves, tobacco and wet earth. Elegant and flowing with lithe yet structured tannins, intensely refreshing acidity and a long, complex finish. Superb sangiovese. Drink in 2023.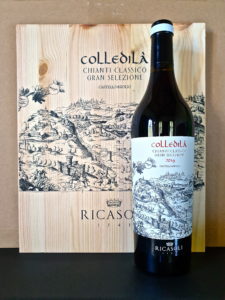 BARONE RICASOLI COLLEDILÁ CHIANTI CLASSICO GRAN SELEZIONE 2016
Country Italy, Region Tuscany, Vintage 2016
Score 97
A beautiful nose that shows dark plums, vanilla, tar, tobacco and spices. Full-bodied and very powerful with punchy tannins, but some real integration to the agile fruit and acidity. The complexity and depth at the end is breathtaking. Drink in 2023.
BARONE RICASOLI RONCICONE CHIANTI CLASSICO  GRAN SELEZIONE 2015
Country Italy, Region Tuscany, Vintage 2015
Score 97
Amazing aromas of black truffle and cherry with wet earth. Walnut also. Iodine. Rusty. Full body, intense acidity with a beautiful density and length. Fine tannins. Excellent finish. Try in 2022.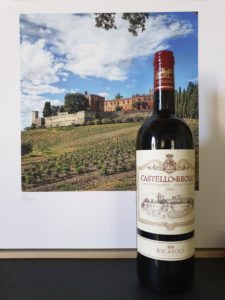 BARONE RICASOLI CASTELLO DI BROLIO CHIANTI CLASSICO  GRAN SELEZIONE 2016
Country Italy, Region Tuscany, Vintage 2016
Score 97
There's lots of clove character here, but the fruit really shines through, offering up intense hibiscus, orange rind, cranberries, Thai basil and dark chocolate. Full-bodied and really structured and refined with an agile core of red berries and savory undertones. Long but minerally on the finish. Drink in 2024.
The three Crus and the Castello di Brolio 2016 are not yet available on the market. They soon will be, but in the meantime, let's continue tasting the marvelous 2015 labels, which are so high in the classification, and which are beginning to run out!
These are great satisfactions for us!