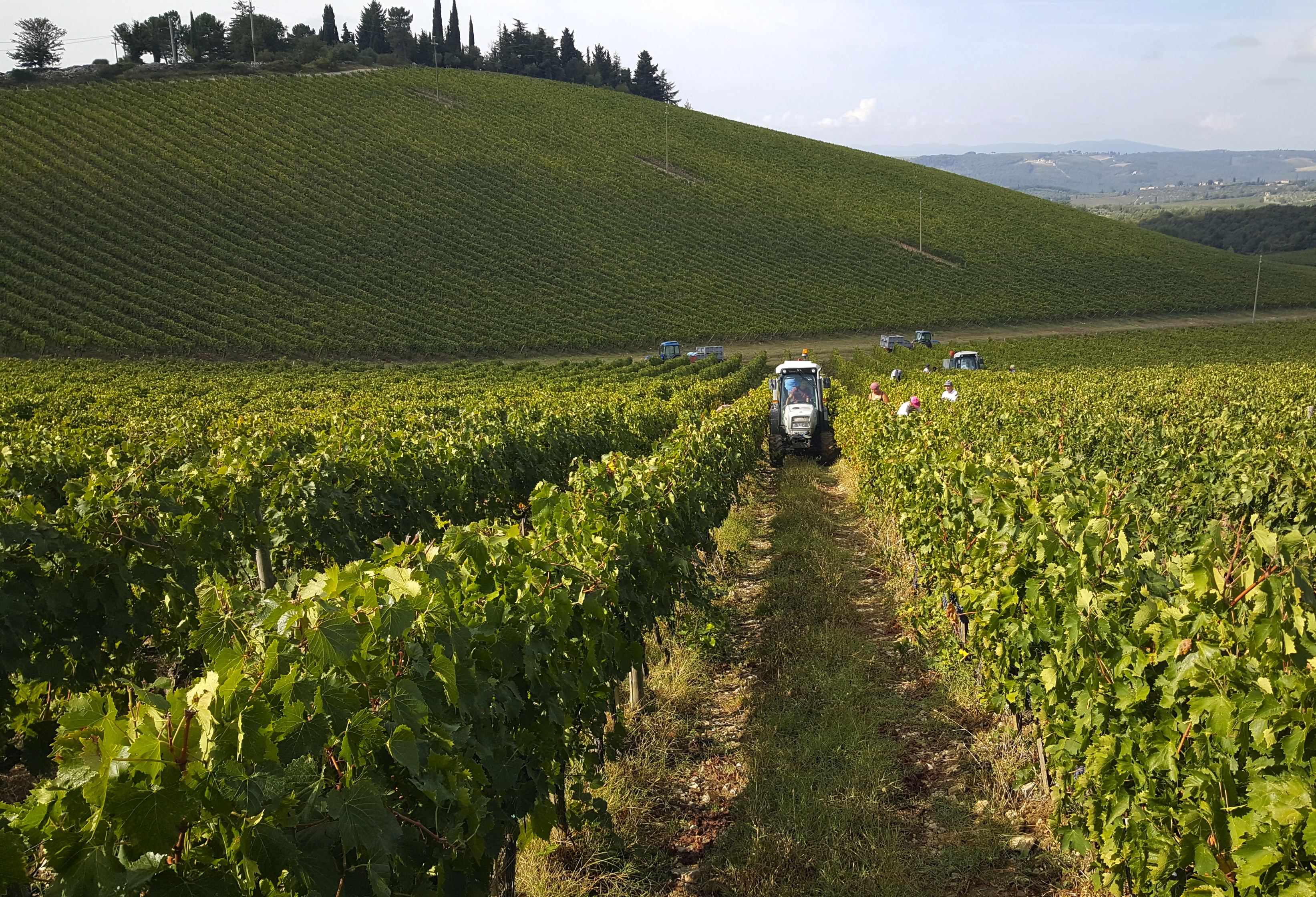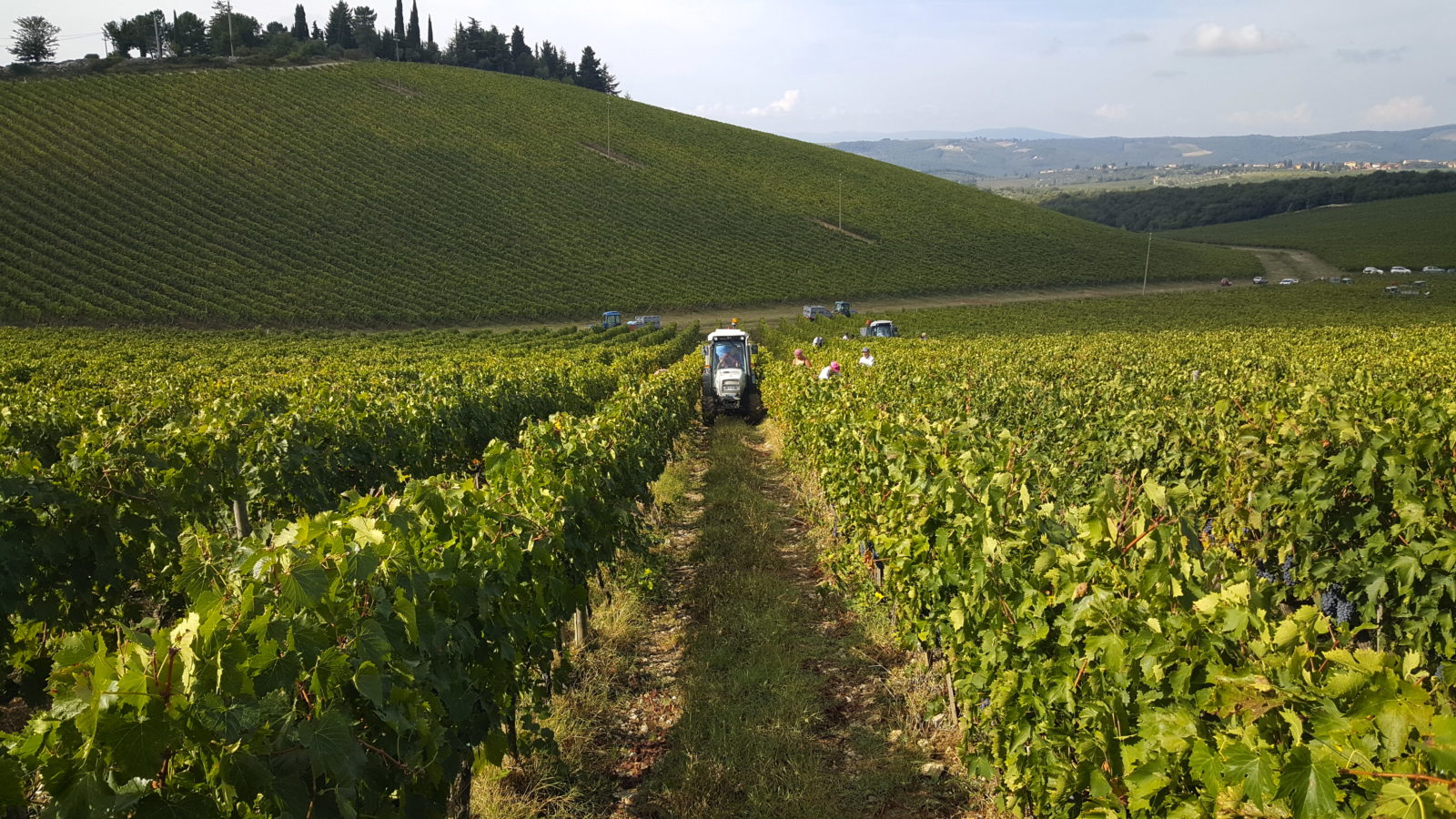 The grape harvest has begun
12 September, 2019
Welcome back to the pages of our Magazine, dear readers.
As we had foreseen in the final post on August 1st before vacations, harvesting began during the summer holidays, and today we can give you the first brief news report from Massimiliano Biagi, the (historic) agronomist of Brolio:
The month of August began with temperatures that remained high and no precipitation. But at the end of the month significant rain – about 25 mm – led temperatures to drop and certainly benefited the plants, and the grapes were able to resume their ripening with vigor.
On September 5th the harvest in Brolio officially began: we harvested our Chardonnay from the Marroneta vineyard, located at the top of Tarci on sandstone soils. The grapes were in perfect health and with excellent technological parameters. The Merlot grape harvest followed, for the production of rosé, and the Sangiovese grapes will be harvested by mid-September.
Our constant monitoring of the vineyards reveals excellent technological and phenolic maturation, and we will begin harvesting the red grapes the week of September 9, starting with the Merlot.
We hope that the weather will be favorable and allow us to complete a great harvest.
 In addition to the news from our cherished Massimiliano, we'd add that the magic of the harvest is here once again, as it is every year. The atmosphere is wonderful and really contagious, so much so that even visitors feel that sparkle in the air that produces the most effervescent mood of the year.
We'll be back soon with updates!