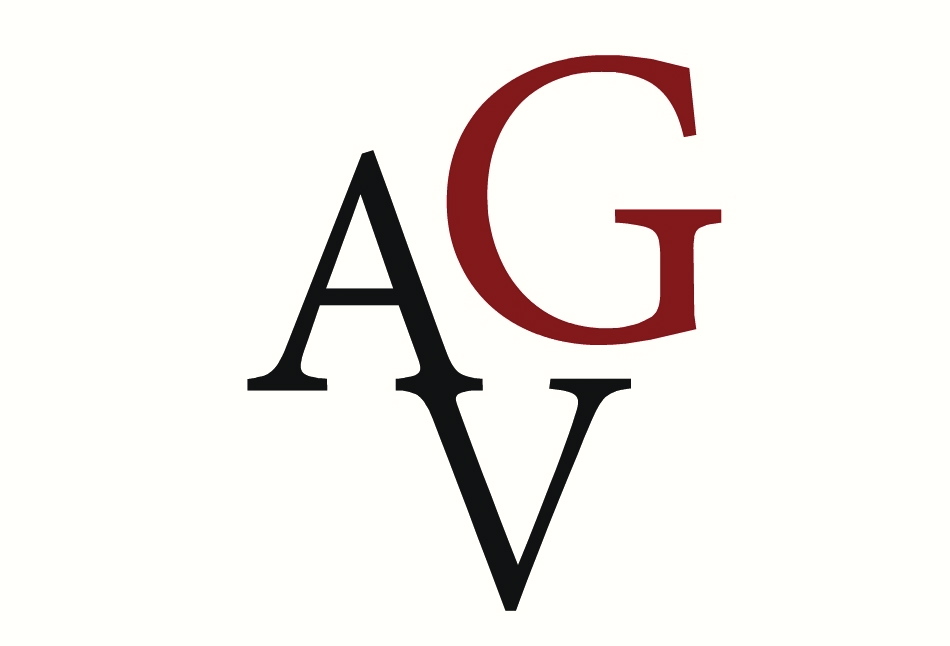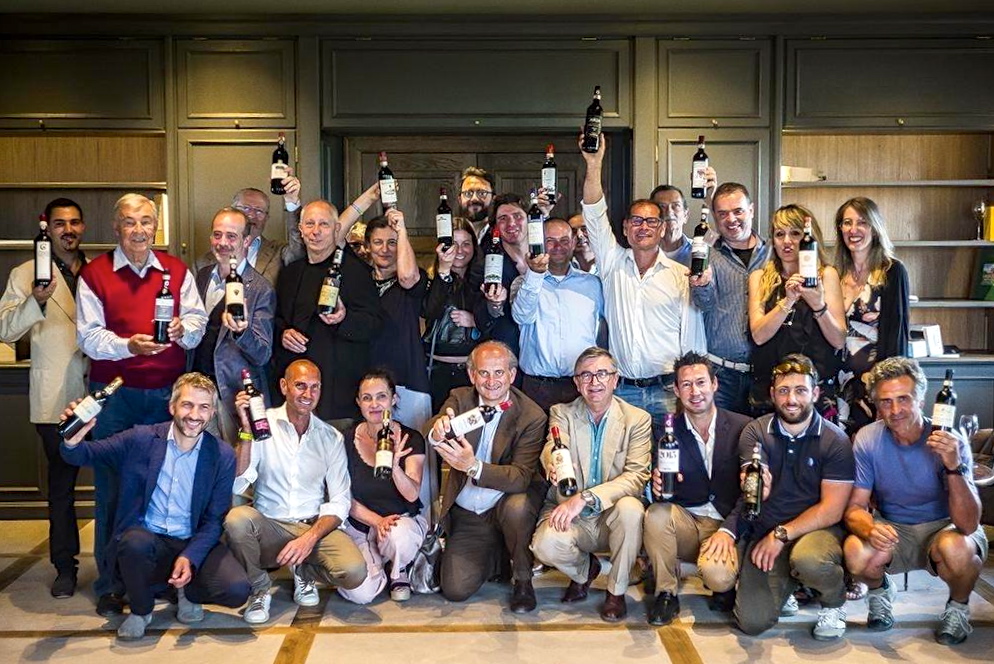 Terre di Gaiole is back
10 October, 2019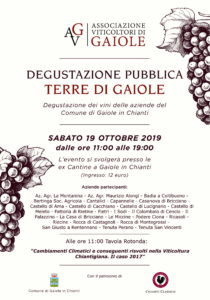 On Saturday October 19th, Terre di Gaiole will return to Gaiole in Chianti. This great public tasting will be hosted for the second time by the AVG – the Gaiole Winegrowers Association.
As we wrote last year, the AVG was created at the beginning of 2017 by Francesco Ricasoli with the help of Emanuela Stucchi Prinetti. Its intention is to bring together all the wine producers in Gaiole in Chianti to promote and enhance wine production in the area. Gaiole is one of the three towns of what was once defined as the Chianti Storico zone, and it remains at the heart of the Chianti Classico area. It is also the town within which the Iron Baron, Bettino Ricasoli – the eminent ancestor of our company president – defined the formula for the perfect wine in 1872 after dedicating a great deal of time to research in the field of winegrowing and producing. Today it is vital to preserve that heritage but also to look forward, to ensure our traditions continue to be dynamic and enriched by research and timeliness.
This year, there will be 26 companies (one more than last year) participating with their Chianti Classico wines, 104 in total, which can be tasted from 11:00 in the morning until 7:00 in the evening, at the former Ricasoli Cellars in Via G. Marconi, 27, in Gaiole in Chianti. Within the event, the companies will be divided by geographical areas, just as they were last year, in order to facilitate tasting by zones (north-south-east-west) and the recognition of differences or similarities among them.
In addition, at 11:00 there will be a round table (in Italian language) on an extremely topical subject: "Climate changes and their consequences in the Viticulture of the Chianti area: The 2017 case."
The entry fee of €12 is the same as last year, and allows participation in the event and a free wineglass screen printed with the logo of the AVG. You may remember that this logo was chosen through a competition at a major graphic design school in Florence.