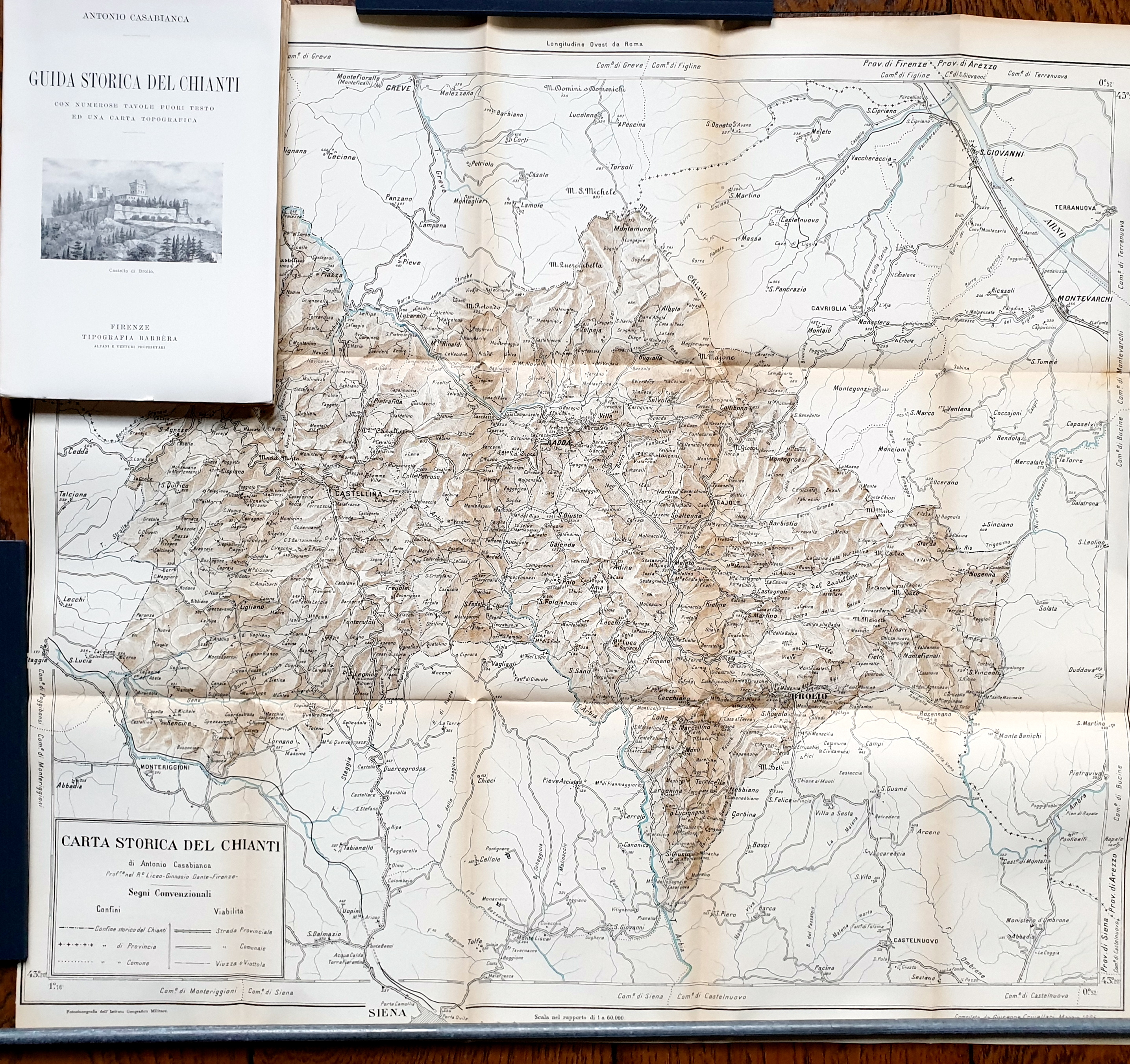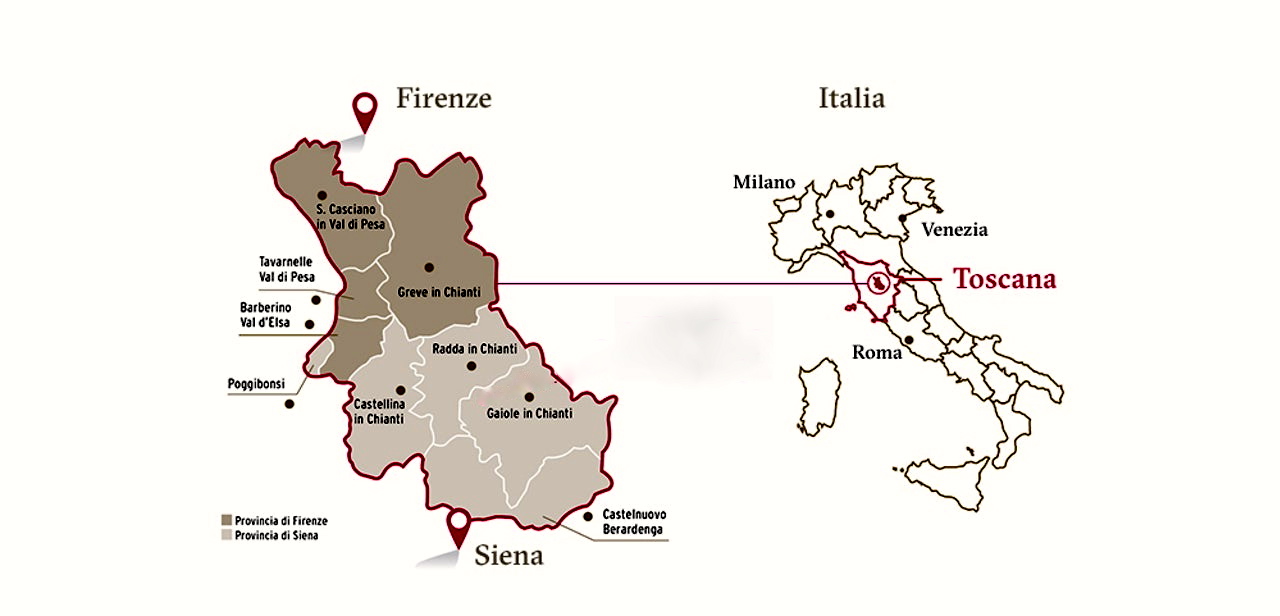 Chianti Classico or Chianti?
23 January, 2020
We're writing about this topic again and this time we're dedicating an entire post to it, because we've realized there really is a lot of confusion about it among consumers.
Many people don't know the difference, imagining even that the term Chianti is often used as an abbreviated form of the longer and more demanding term containing the adjective Classico.
So the moment has come to clarify with a few simple facts:
Chianti Classico and Chianti are two distinct and different wines that are produced in two distinct and different zones in Tuscany.
When Chianti wine came into being – the formula was invented by the Baron Bettino Ricasoli in 1872 – it was the only one of the two wines to exist. Therefore, it wasn't necessary at that moment to define it specifically with the adjective Classico, and for a long time it was simply called Chianti wine.
This wine rapidly became very well-known and famous, and in the early 1900s many winemakers began to produce it outside the geographic area within which it was created. Therefore, to protect and defend the reputation of the original wine, the adjective Classico was added in order to distinguish it from all the other wines that were being produced with the original Chianti name.
This important operation happened in 1967: the term Classico was added to identify the territory (and the wine) of the Chianti Classico that coincides with the Historical Chianti area.
The two wines are both obtained from Sangiovese grapes but the same variety planted in different zones, with different terroir, and especially vinified in different ways based on the indications of the two sets of regulations, renders two different wines (percentages of varieties, aging, etc., etc.).
The oldest zone, the Historical one, the one where everything began, is therefore the Chianti Classical area: as a result, there are two separate Consortia, one for the Chianti wine and one of the Chianti Classico wine.
We believe that our readers will appreciate this brief summary of the differences between the two wines that in this way could be easier to memorize. But should it not be enough, we would like to mention a definition given by Bruce Sanderson of Wine Spectator a few years ago when Francesco Ricasoli asked him: "Bruce, if you had to express the difference between Chianti Classico and Chianti in just a few words, what would you say?" And the response was: "Chianti Classico is Manhattan, Chianti are boroughs". Perhaps this final summary of just a few words clarifies more than any number of explanations.
Our greetings then from the Chianti Classico zone. We'll be back soon with other more specific explanations about different regulations and about the pyramid that distinguishes the annata wine from the riserva and the gran selezione.