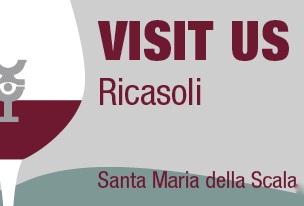 Wine & Siena 2020
30 January, 2020
Brainchild of Helmuth Köcher, patron of Merano WineFestival, Wine&Siena brings together producers and visitors to Siena, Tuscany, where cultural heritage embraces the best wine production.
Wine&Siena inaugurates the year of food and wine events dedicated to professionals and enthusiasts: The WineHunter, together with Siena's Confcommercio (Italy's confederation of commerce and tourism) is about to usher in the fifth edition of the event that will take place from 1 to 3 February at Santa Maria della Scala.
Every year, some novelties enrich and improve the program: as mentioned above, in the upcoming edition all exhibitors (wine, food, spirit, beer, extrawine), will be gathered in Santa Maria della Scala, unlike in previous events where the exhibitors were located in different locations throughout this magnificent city.
In addition, the event will be open all day, as it was last year. Visitors can go to Santa Maria della Scala from 11:00 a.m. to 7:00 p.m. without the interruption of the lunch break that had been part of past events. On Monday, February 3, the event will instead open at 10:00 a.m. and close at 4:00 p.m.
You can buy tickets for a full day, a half day or a 2-day pass for 1 and 2 February on the official Wine&Siena website.
We look forward to welcoming you at stand 171, level 7, Sala Italo Calvino at Santa Maria della Scala to taste these wines together with you:
CASTELLO DI BROLIO GRAN SELEZIONE CHIANTI CLASSICO 2016
COLLEDILÀ GRAN SELEZIONE CHIANTI CLASSICO 2016
CASALFERRO ROSSO TOSCANO 2016     
BROLIO BETTINO CHIANTI CLASSICO 2016