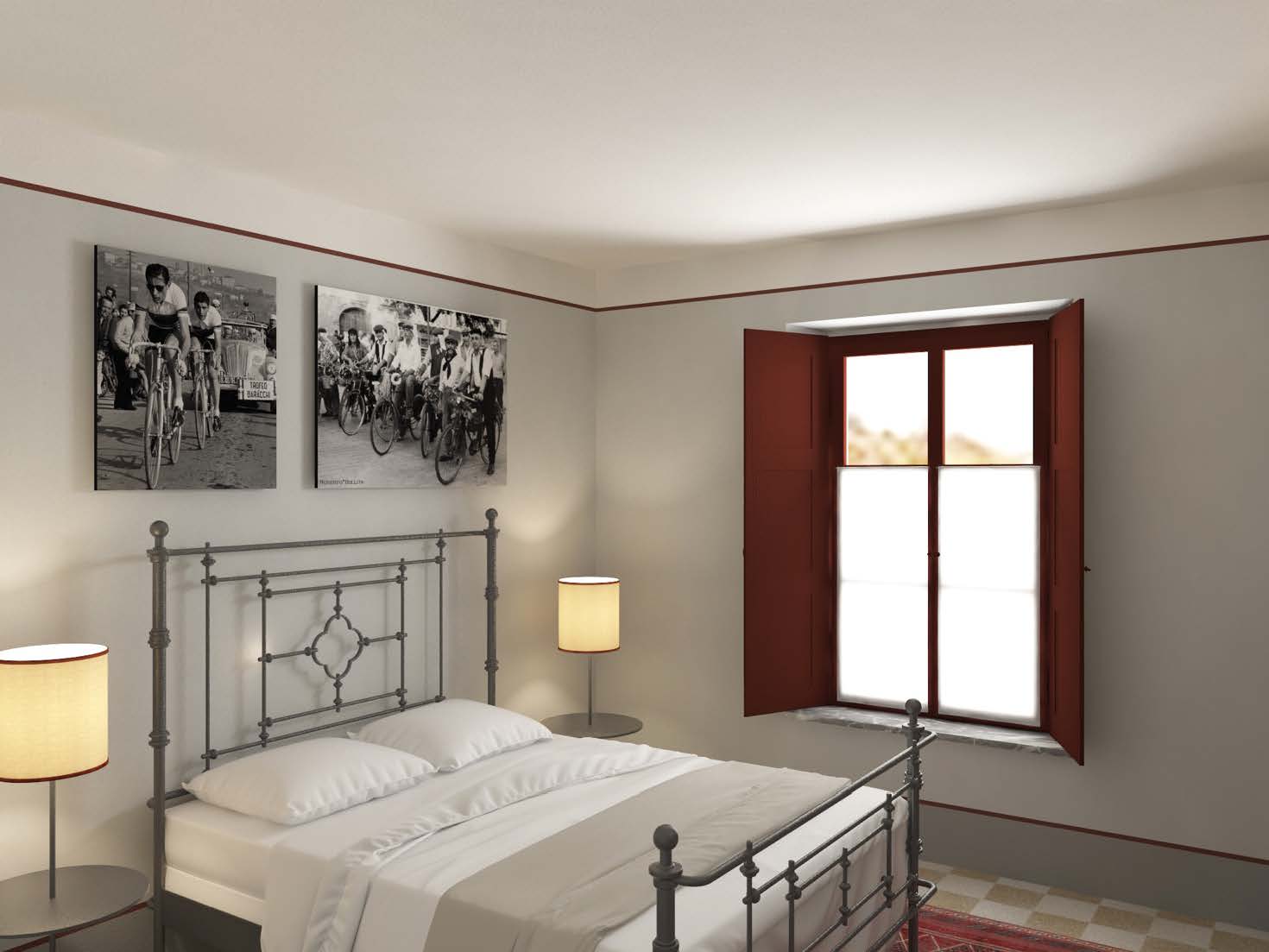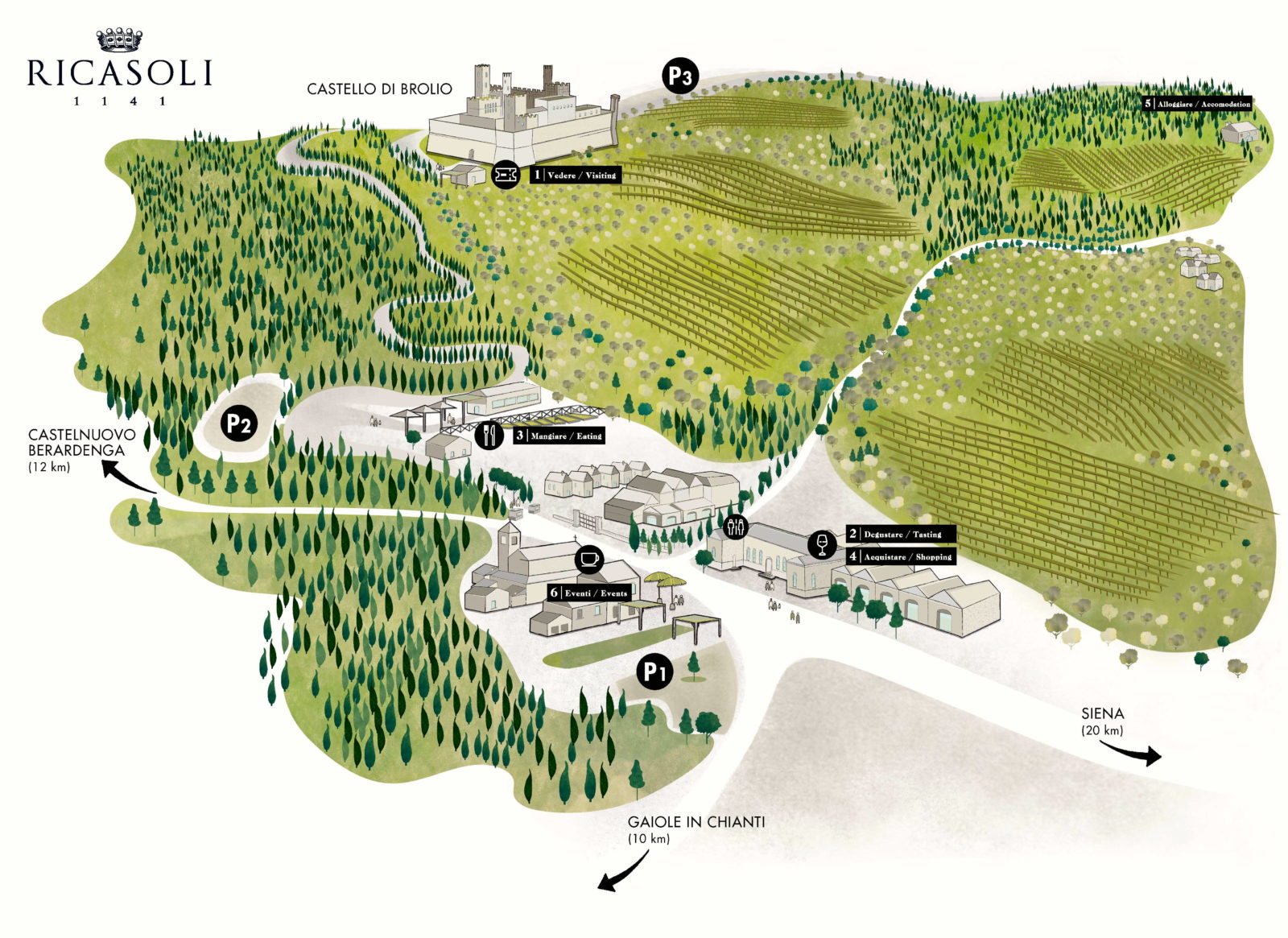 Our hospitality multiplies
05 March, 2020
Here at Brolio, we're keen on hospitality.
Hospitality with a capital H, because for us it means welcoming our guests and making them feel good. This is the heart of the matter, but Brolio is also the right place, because welcoming and hospitality is uncomplicated here. Nature has given us a lot in this portion of Tuscany, and we have done our best to improve this territory of rare beauty as far as possible.
This is why Brolio is not just wine: this unique place welcomes more than 50 thousand visitors every year for tastings, guided tours, and tasty wine itineraries. But also to help them relax mind and body with a period of absolute rest, waking up in the vineyards with the desire to walk, pedal, breathe the scent of greenery.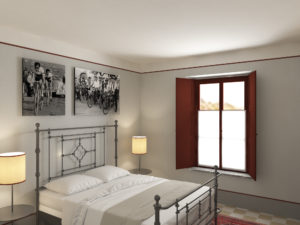 Villa Agresto is one of the most beautiful 18th-century farmhouses on the Ricasoli estate and has been used for farm holidays for many years: a delightful place, quiet and beautiful, it is located on a hill southwest of Brolio Castle, surrounded by its vineyards. Guests can admire a panorama that goes from the towers of Siena to Mount Amiata and Radicofani. The Colledilà vineyard is right next door.
Now we are multiplying this hospitality with four rooms in Eroica style for fans of the famous vintage bicycle race: these are the Agrirooms. The rooms are being redecorated at this moment and will be inaugurated within March. They are located on the first floor of the building that houses the Agribar Eroica Caffè at Madonna a Brolio, just in front of the entrance to the Brolio Wine Shop and our offices.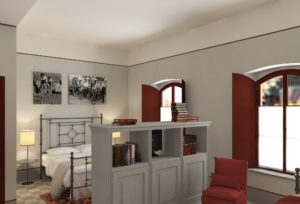 There are four rooms –a four bedded room, a triple room and two double rooms – all equipped with ensuite bathrooms and air conditioning, and with safe storage for bicycles, designed for those who want to live L'Eroica all year round. As historical supporters and global sponsor of L'Eroica we have – at last! – fulfilled the desire of many fans, who can now stay right at the point where the dramatic ascent to Brolio Castle begins, the one that heroic L'Eroica riders face shortly after crossing the starting line of the race in Gaiole in Chianti.
We have also kept those who don't ride in mind: in the spirit of sustainability that distinguishes us and of which we are very proud, next to the Agriroom the Repower charging columns for cars and electric bikes remain available. And above all, guests can stay in the four rooms throughout the season and not only in the period of L'Eroica.