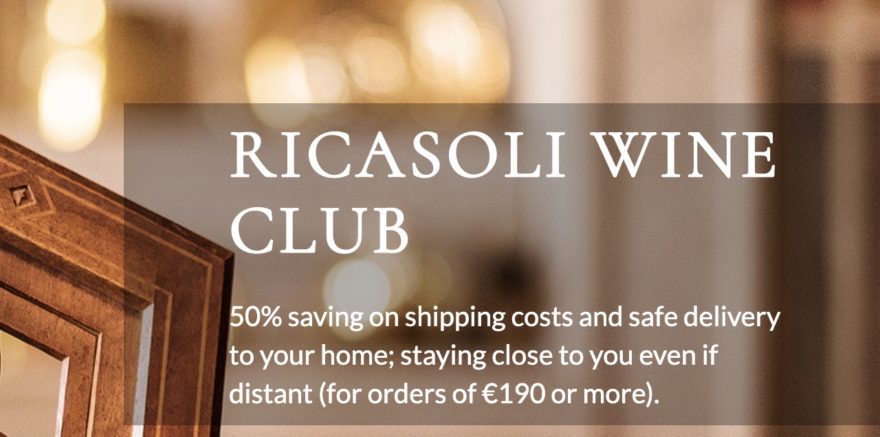 #stayathome
16 April, 2020
This period that Italy and the whole world are going through is undoubtedly among the most difficult in history, wars excluded. We don't wish to offer excerpts of articles and press releases or – even worse – express personal opinions about the events, but we do wish once again to send out a kind message of closeness on the pages of Brolio Magazine.
While it may not seem obvious, the small yet great gesture of bringing the shopping home is not only a necessity, but has also now become an expression of solidarity, of closeness. This both because the period of staying within our home is not yet finished, and also because when it is completed, returning to our much-anticipated normality will not be easy. Our lists of things to do once we can leave our houses just becomes longer and longer, and once we can begin, we'll have a number of items to take care of. 
But going to buy wine is something that we don't have to put off until later, because we can have wine delivered to us. This is more important now than ever, as our home supplies are starting to shrink.
Our company has always prided itself on safe, accurate and reliable deliveries, and for some time now we have also been taking care of many, many more details.
A glass of wine, of good wine, transmits emotions, pleasure and even sharing, which is just what is missing in this long period of social distancing.
So, choose with care and calmly in our online shop, knowing we'll take care of the rest.
And then truly #everythingwillbealright.