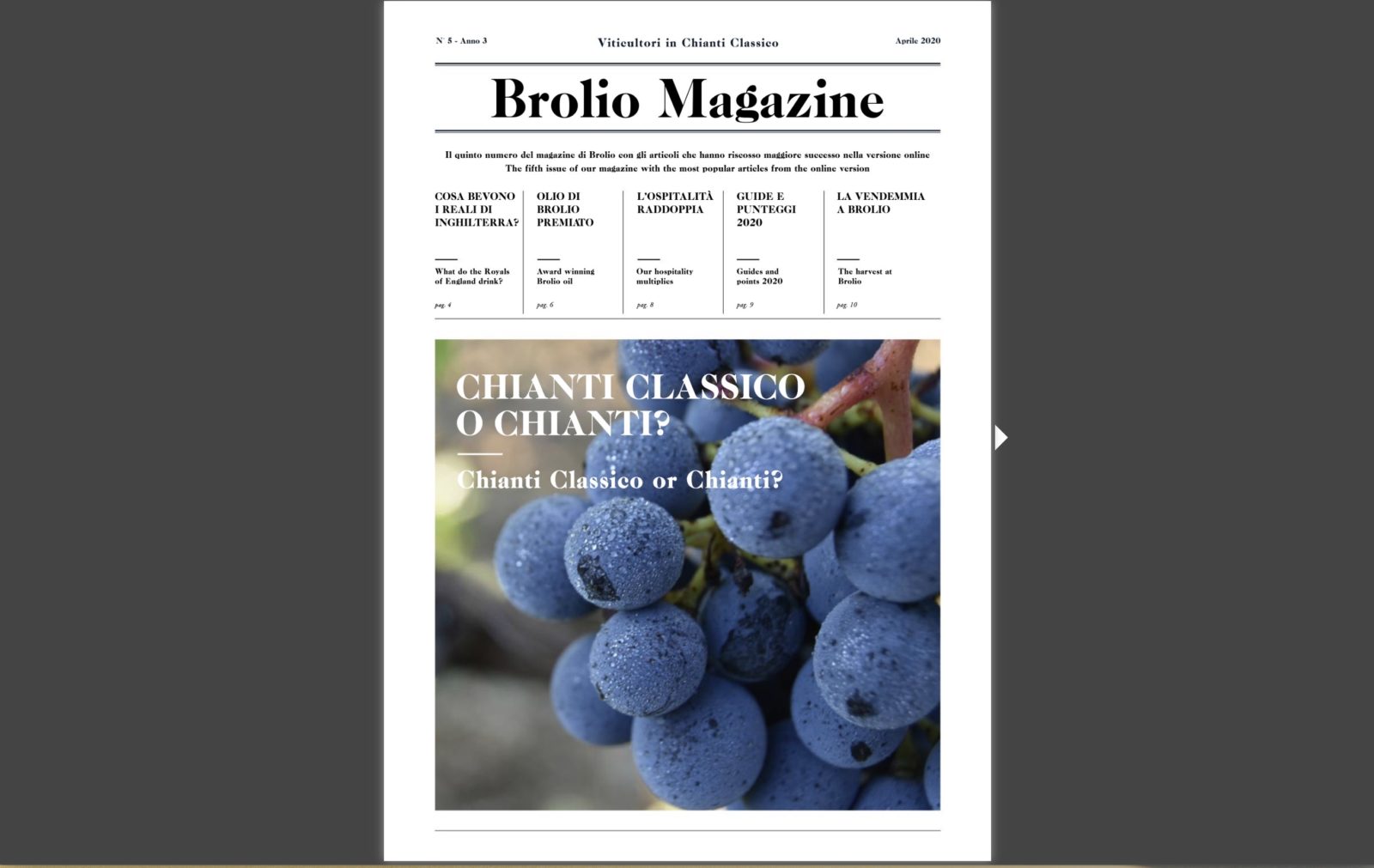 Brolio Magazine no.5
30 April, 2020
Dear Readers,
While we are waiting to welcome you all again at Brolio, we hope you'll enjoy browsing through Brolio Magazine, number 5; you can find it in digital form here.
Our semiannual magazine is printed and distributed at Brolio during the month of April, but we have to wait a bit longer before we can see you at the Agribar, the Osteria, the Wine Shop and Brolio Castle. In the meantime, the digital version is ready and as always, it contains the most successful posts of the past six months. These posts have obtained a considerable number of clicks here where you are now, in the online Brolio Magazine.
A freshly printed hard copy of our semiannual magazine no. 5 will be waiting for you here at Brolio when you come visit.
We look forward to seeing you soon.