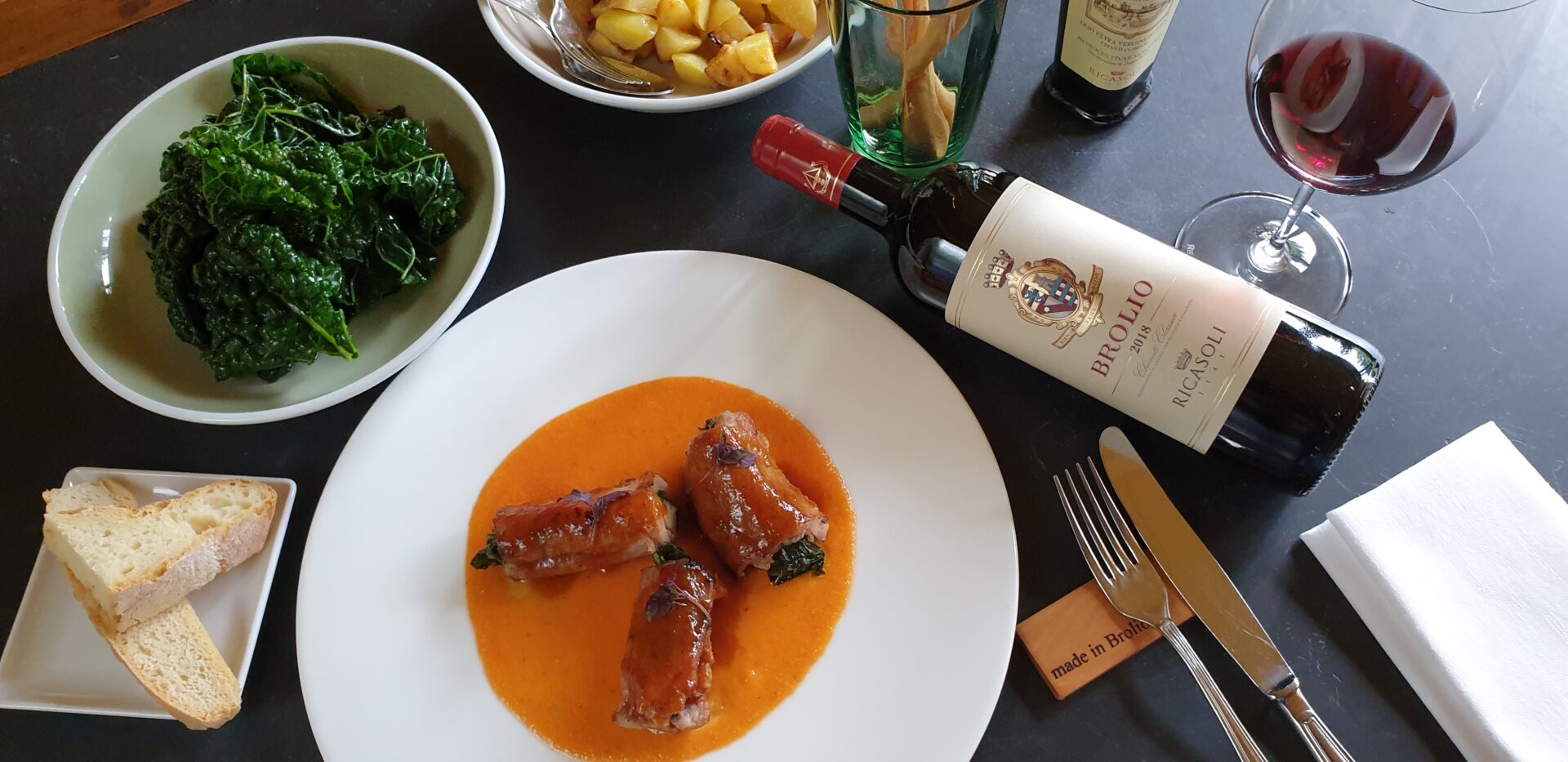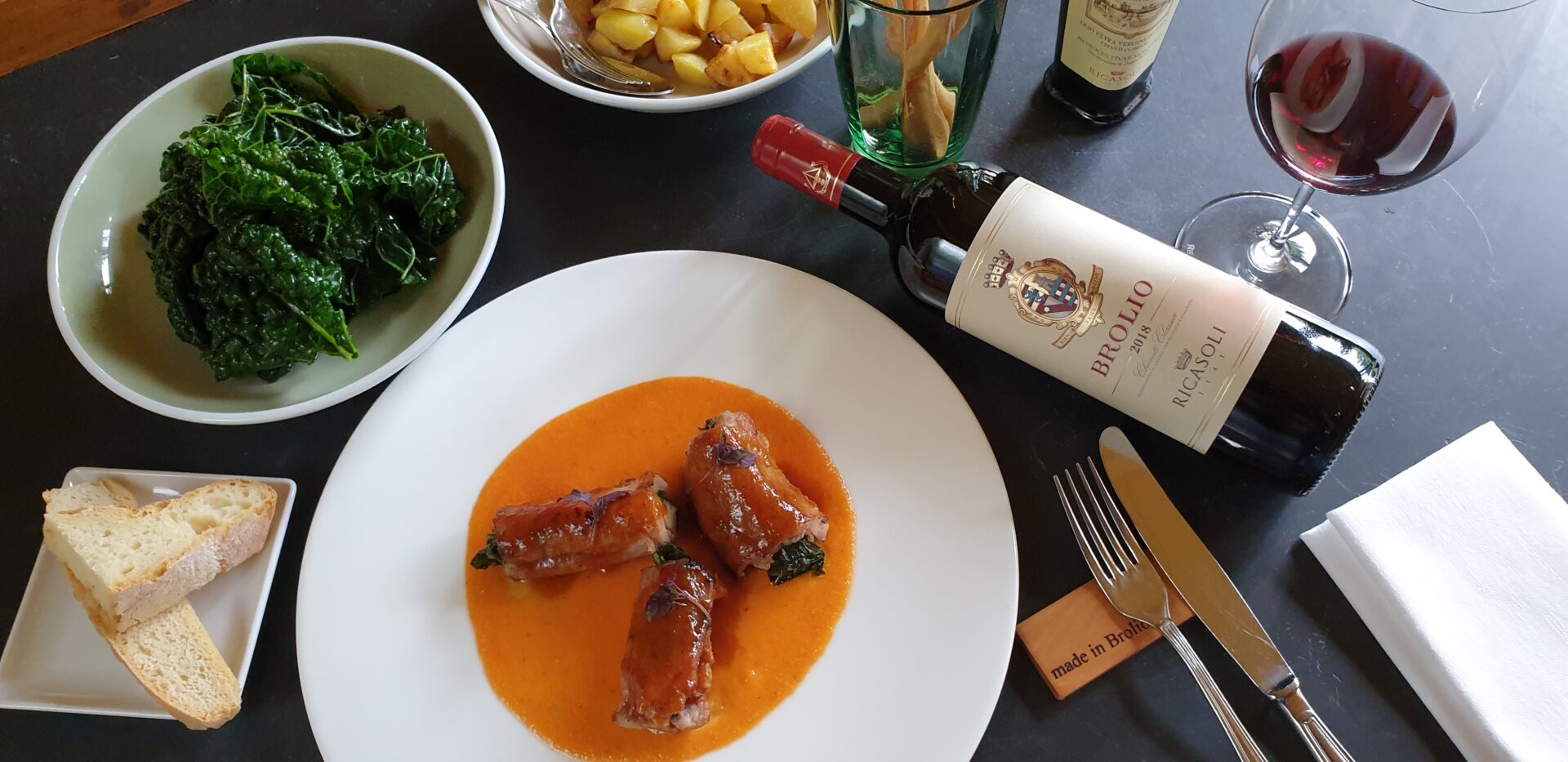 Brolio 2018
18 June, 2020
The release on the market of the newest vintage of our Chianti Classico is always a special moment. The company's standard bearer all over the world, it has the delicate task of revealing its entire complex origin as you sip it. In fact, the wineglass contains the essence of our team's dedicated work in the vineyards and in the cellar, as well as all the wealth of our territory and, last but not least, the seasonal weather trends in the vineyards during that year.
Balanced and elegant, with its inviting ruby red color, hints of red fruits, irises, violets, and its delicate tannin, Brolio is the result of an astute blend. There is a small percentage of Merlot and Cabernet Sauvignon – this latter a non-native variety that after many years of presence in our vineyards we consider "chiantized" – together with Sangiovese, the prince of Chianti Classico grapes. The fruit comes from across all our vineyards, more than 240 hectares with altitudes ranging from 220 to 500 meters above sea level and with very diverse exposure and terrains among them. In fact, there are 19 different types of soils present in the Brolio vineyards, all united by a wealth of skeleton, that stony soil that gives excellent acidity to wines, important for a long life in the bottle.
The vineyards are cultivated practicing what we call "precision agriculture", a skillful mix of actions studied in order to achieve the best results with minimal environmental impact. In 2018 the seasonal trend saw a good balance between wet and sunny periods which helped form high quality clusters that arrived in the cellar between September and October.
Francesco Ricasoli says: "For each harvest we carry out over 200 separate fermentation processes for individual parcels. The blend for our Chianti Classico Brolio includes many, selected with extreme care to create a multifaceted wine, a feature that makes it easy to pair. Immediately balanced, it also reserves great pleasure to those who wait before opening the bottle."
Brolio 2018 is fresh, juicy, an enhancement to the most diverse dishes in all seasons: from a typical serving board of Tuscan cheeses and cured meats, to a tasty summer pasta topped with a slightly spicy vegetarian sauce, to a meat sauce or a roast in colder months. A wine of great drinkability, certainly, but also able to age and recount the story of its vintage even after several years. In short, a great ambassador of its area and denomination.