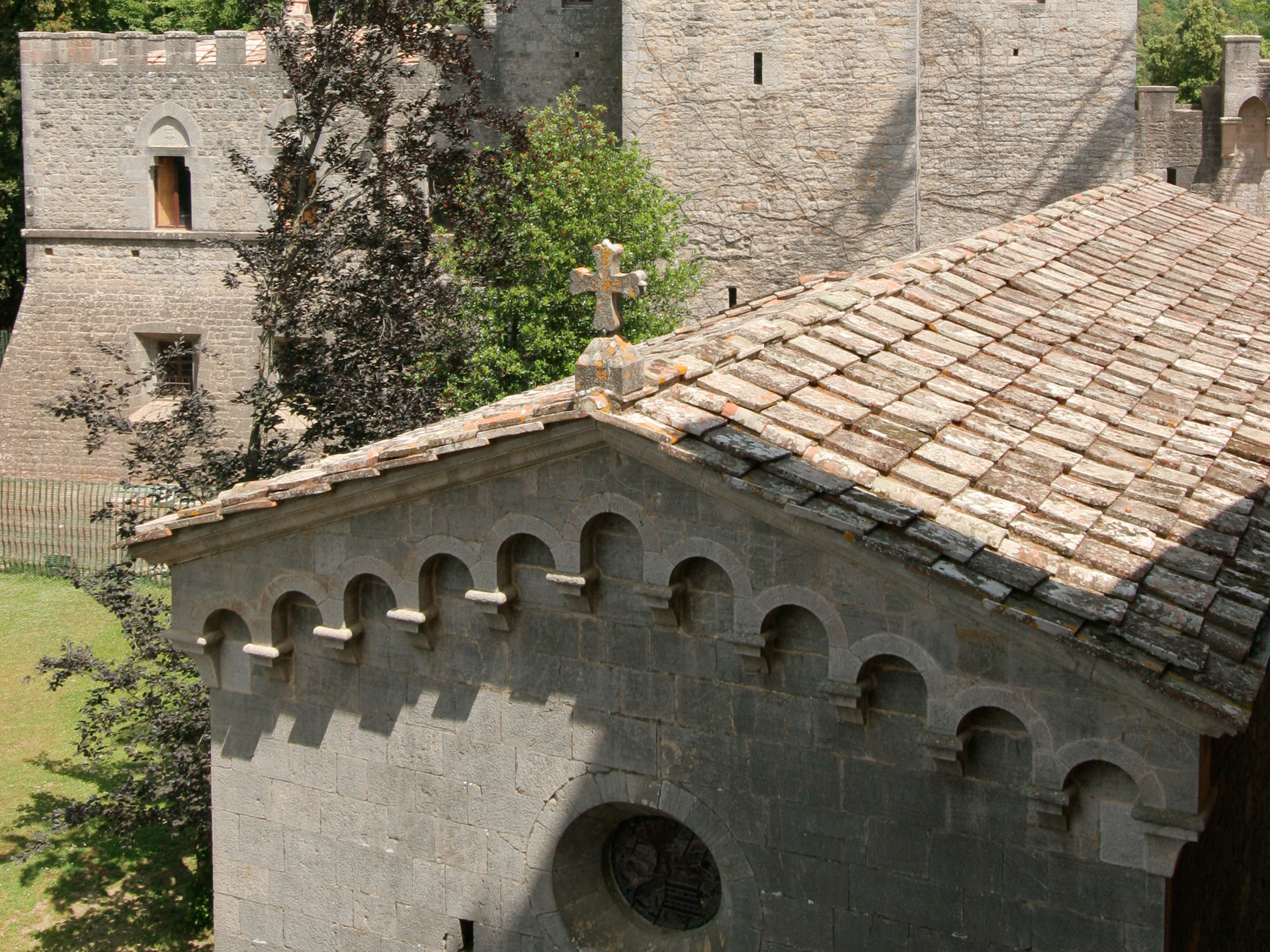 Brolio and its Castle
09 July, 2021
Visitors from Italy as well as from Europe have returned to Brolio, with their baggage of curiosity and desire to discover the Chianti Classico territory, its food and wine traditions and also its history. Our Tours that combine tastings of Ricasoli wines with visits to Brolio Castle – a place of infinite discovery – are increasingly successful.
The Chapel of San Jacopo (St. James) is among the lesser-known jewels enclosed within the walls of Brolio Castle, but it certainly deserves great attention for its historical and artistic value. This small family church is still consecrated, and weddings are still celebrated there today. Originally built in 1348, it owes its current appearance to the great transformation of the medieval stronghold into a noble residence, work carried out by Bettino Ricasoli at the end of the nineteenth century.
One of the lesser known but most extraordinary stories of this renovation is the creation of three decorative mosaics that the Iron Baron desired for the Chapel and commissioned from the Compagnia Mosaici Murano Venezia, center of excellence for this art. The realization of these mosaics was very troubled and lasted for years. The Baron did not approve of the first creative proposals and subsequently was so disappointed with the first mosaic made in Murano – which represented the Annunciation – that he even had it disassembled piece by piece and recreated from scratch.
On the second attempt, to avoid "mistakes" he commissioned preparatory cartoons from a well-known Sienese painter of the time, Alessandro Franchi. The mosaics were finally completed four years from the beginning of the project, but their positioning inside the chapel was further postponed because the Baron agreed to exhibit them in preview in Turin at an artistic exhibition. Finally, the date of installation of the mosaics in the chosen place was set, 25 October 1880. Bettino Ricasoli, however, never saw the work accomplished because the Baron passed away suddenly the day before. But he was right not to accept lesser quality, because today the beautiful mosaics are among the "secret" wonders of Brolio Castle.
For information on Tours and Visits: https://www.ricasoli.com/tour/