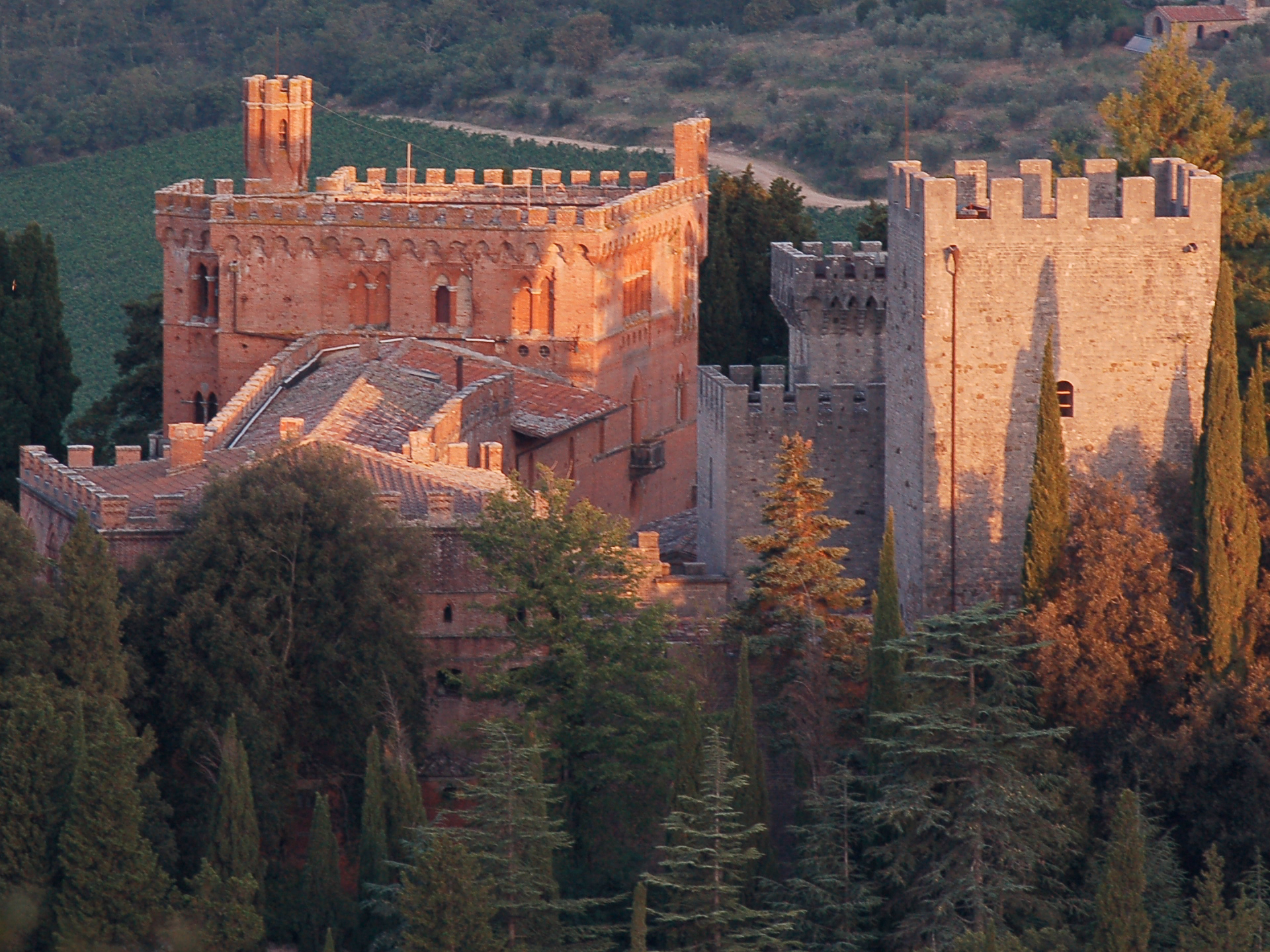 Brolio, the iconic Castle of Chianti Classico
24 February, 2023
The silhouette of the Castle of Brolio can be seen from the south at a distance, and it has been associated with the Ricasoli family history for many centuries. The history of the Castle of Brolio began in 1141, as evidenced by a document preserved in the family archive. Over the centuries, this history has left numerous marks on the castle, which has become a symbol of a particular area and its wines. The ramparts of the Castle of Brolio were rebuilt following a devastating attack by the Sienese in 1478. The new design was created by Giuliano da Sangallo: a stunningly unique pentagonal layout. The castle also boasts an ancient keep built from local gray stone, and now houses the Ricasoli Collection, a wonderful museum open to visitors. There is also a family chapel dedicated to San Jacopo.
The grand front of the manor house faces Siena and boasts a neo-Gothic style that includes distinctive features such as merlons, triple lancet windows, and pointed arches. It is built from red brick, creating a unique appearance that is unmatched in the area. However, this design betrays little of the fortified village it once was, and that is exactly what Brolio served as for several centuries, when it was the final stronghold of the Republic of Florence. Baron Bettino Ricasoli, a renowned figure in the family, commissioned a significant restoration. Not only was he an agricultural entrepreneur and a great statesman, but also a pioneer in the field of winemaking. In addition, he served as the President of the Council of Ministers after Italy's unification. Around the mid-19th century, the Baron had a clear vision to elevate the status of his Castle. To achieve his goal, he engaged in discussions with Sienese architect Pietro Marchetti, and together they established a set of clear criteria. "I absolutely want a severe and simple style. I am from Florence and from birth I have celebrated the simplicity of our most ancient buildings". And it was Florentine, but with a touch of inspiration from Sienese architecture, specifically the use of terracotta, which is a dominant color in the Piazza del Campo and Palazzo Pubblico.
Therefore, it is not surprising that the name and shape of the Castle of Brolio are prominently displayed on the labels of three key products produced by Ricasoli, making them instantly recognizable. These products include the Chianti Classico Gran Selezione, which is the company's flagship wine, as well as the Vin Santo del Chianti Classico and the Extra Virgin Olive Oil.