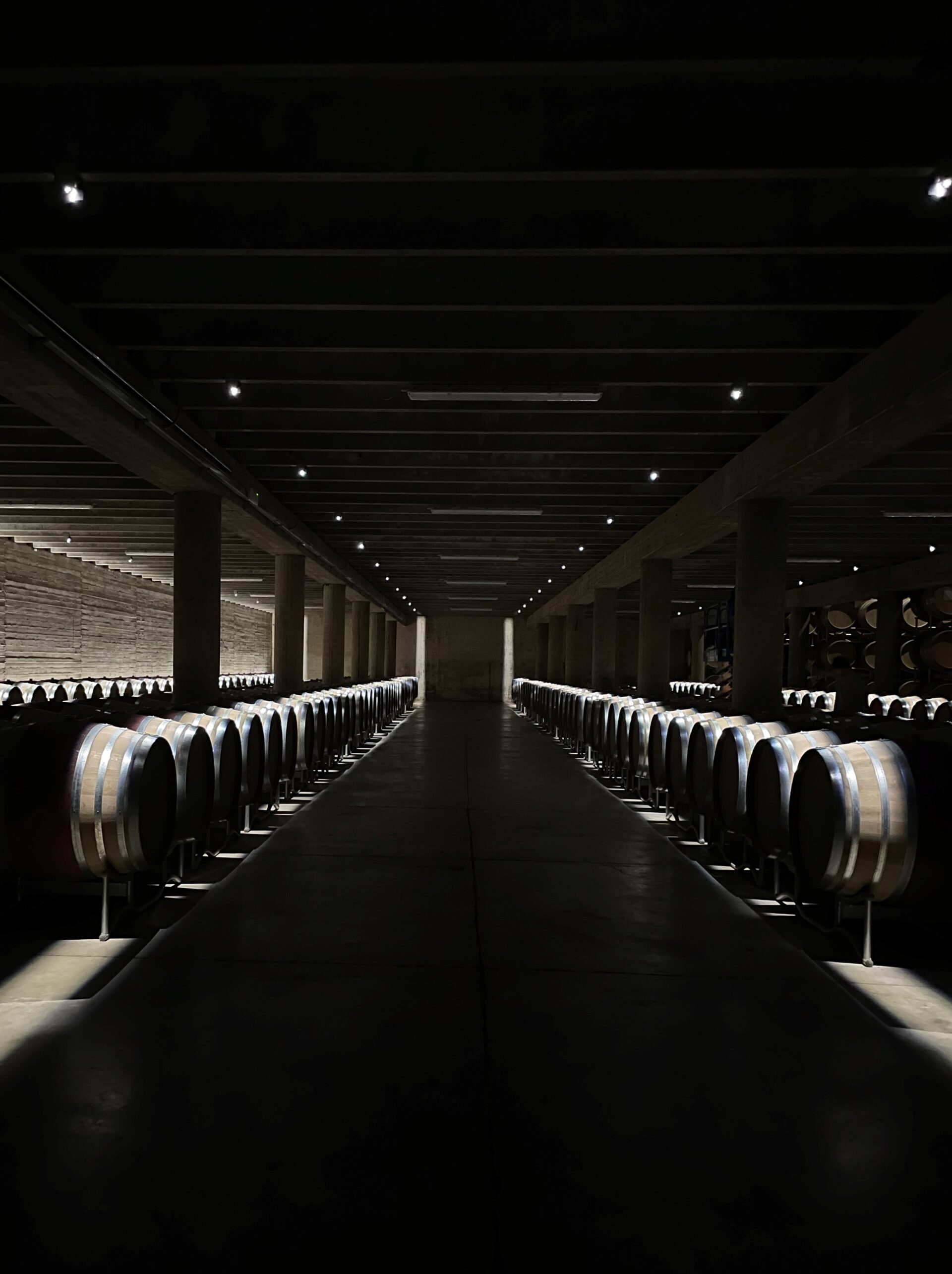 Brolio's barrel room in a new light
18 November, 2022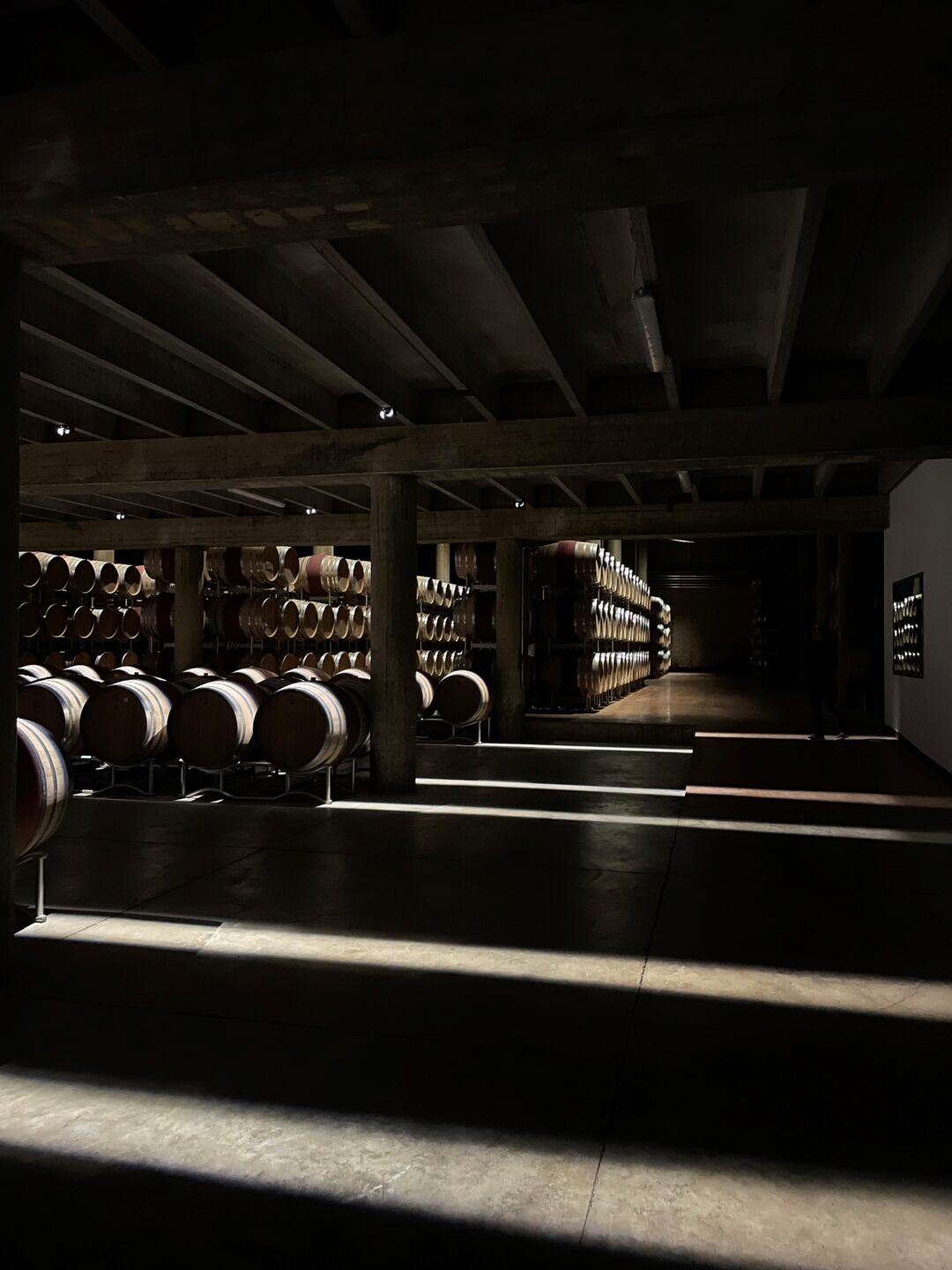 The recent renovation of the Brolio cellar, which today literally brings aesthetics and function to a new light, is a result of the collaboration between Giovanni Pacciani's architecture studio in Milan with architect and lighting designer, Egidio Ferrara. Pacciani has a long-standing expertise in retail design for major fashion brands and also authored important works at Brolio, whereas Ferrara has worked for Cultural Heritage in Florence and Rome, where he worked on several important projects, such as the lighting of Michelozzo's Courtyard and that of Palazzo Vecchio's Sala delle Carte Geografiche in Florence, and of rooms at Galleria Borghese in Rome.
Pacciani's starting point was to "consider the cellar, which was built in the seventies entirely of reinforced concrete, for its historical value and maintain its traits to accentuate the industrial building and its Brutalist style." It was therefore decided to highlight the space's industrial atmosphere through architectural features, for example by keeping the original floor and modifying the service elevator by covering it entirely in metal. Ferrara subsequently opted to use cold light to feature specific details that recount the function of the cellar as a workplace.
"Light should not be a reminder of past ideas or atmospheres," Ferrara explains, "it instead needs to be contemporary as the place is contemporary." According to him, the barrel room is one of the most typical spaces of a cellar, where "wine production concepts and archetypes are condensed: the care, the wait, the work." The essential character of this space becomes an expression of its function: wait alternates between the work and production phases. The goal of the new lighting project is therefore to recount this entire process through a light that "adheres to the language of architecture", "a clean and rigorous light. Rational as well as poetic." Ferrara concludes by suggesting that this lighting should emphasize "the concept of resting and waiting as well as the dynamic of the setting, composed of work and passion."
The renovated cellar is open to visitors and is part of the Brolio Tour.