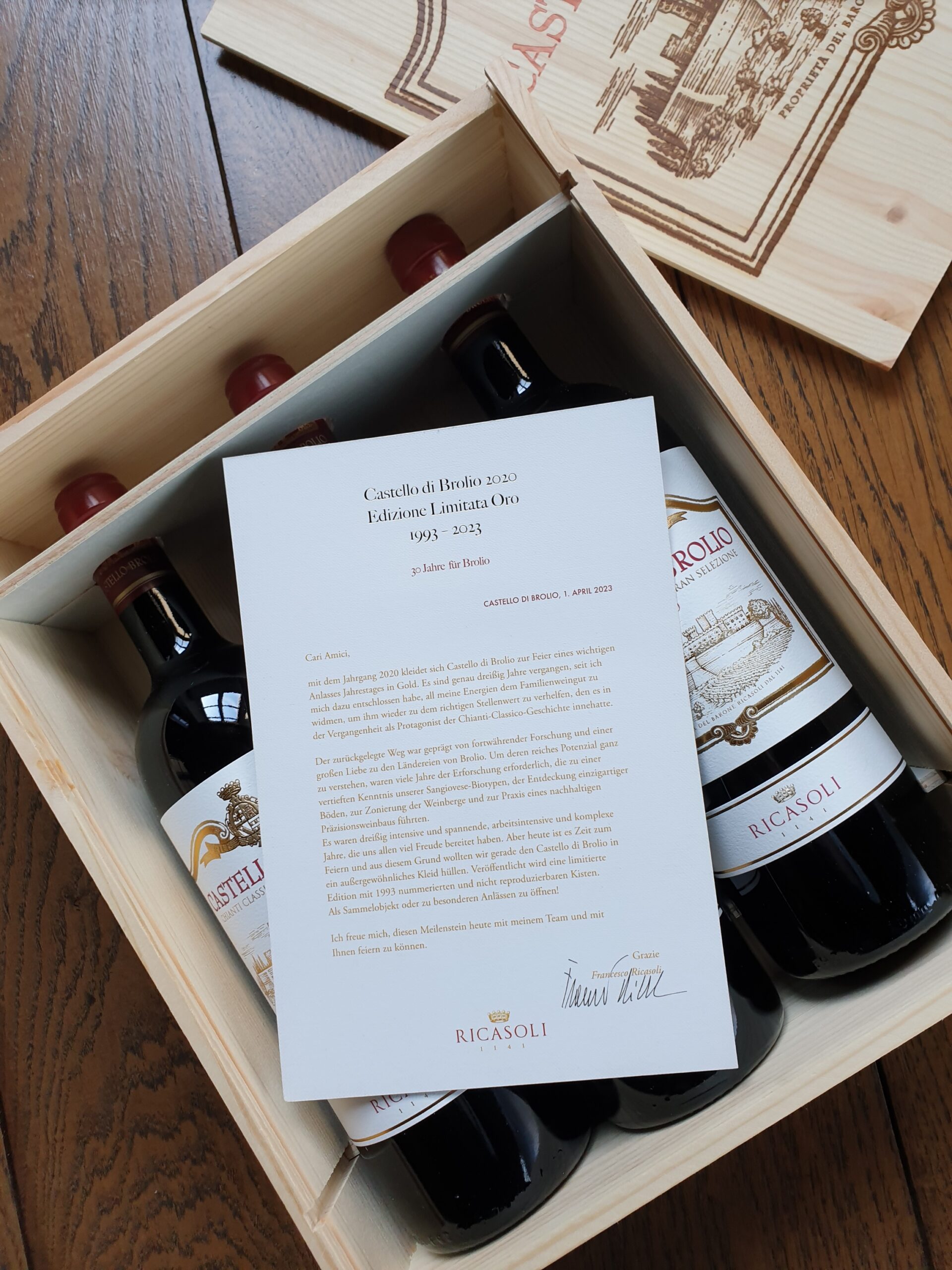 Castello di Brolio 2020 dressed to the nines
07 April, 2023
The label is always the same, highly recognizable, with the majestic silhouette of Brolio Castle defended by its ancient walls. But the raw sienna earthen color is awash in gold to celebrate an important date: the 30th anniversary of "Nuova Ricasoli." In fact, it was 1993 when Francesco Ricasoli decided to devote all his energy to the family business in order to reinstate it in its rightful role in the scope of Italian oenology, a role that in the past had seen it play a part in the history of Chianti Classico and beyond. An anniversary to be remembered.
In the last thirty years, the chosen path has been characterized by constant research and great love for the land that is Brolio. Understanding and enhancing its potential has required many years of study that have focused on an in-depth knowledge of the Sangiovese biotypes present, the specificities of the soils, the zoning of the vineyards and the practice of precision and sustainable viticulture.
The perfect stage in which to present the celebratory label was a highly geared Vinitaly event, one of many events that for Ricasoli will provide 2023 with special memories. Such as the conditions for carving a path towards a win with the limited edition of Castello di Brolio 2020, available starting next July 1 exclusively in 1993 wooden cases of three Bordeaux wines. To be collected or opened on a very special occasion.
There will be no other editions of the commemorative label. For those who cannot get ahold of it, it will still be possible to enjoy Ricasoli grand vin in its classic guise, always a great showcase of the elegance of the territory and the personality of its Sangiovese. In each case with the certainty of being able to taste a precious wine, capable of preserving its elegance and freshness over time.