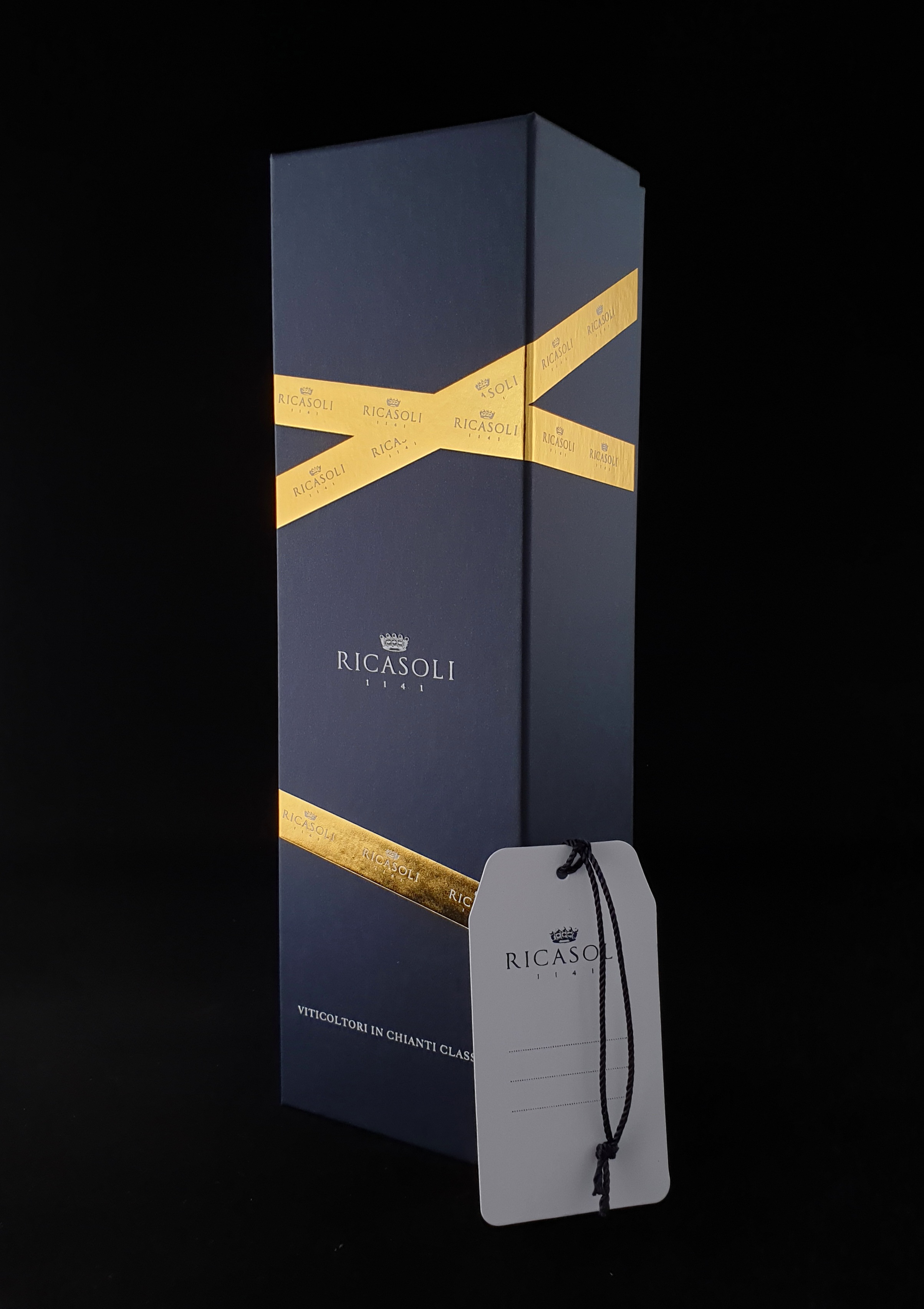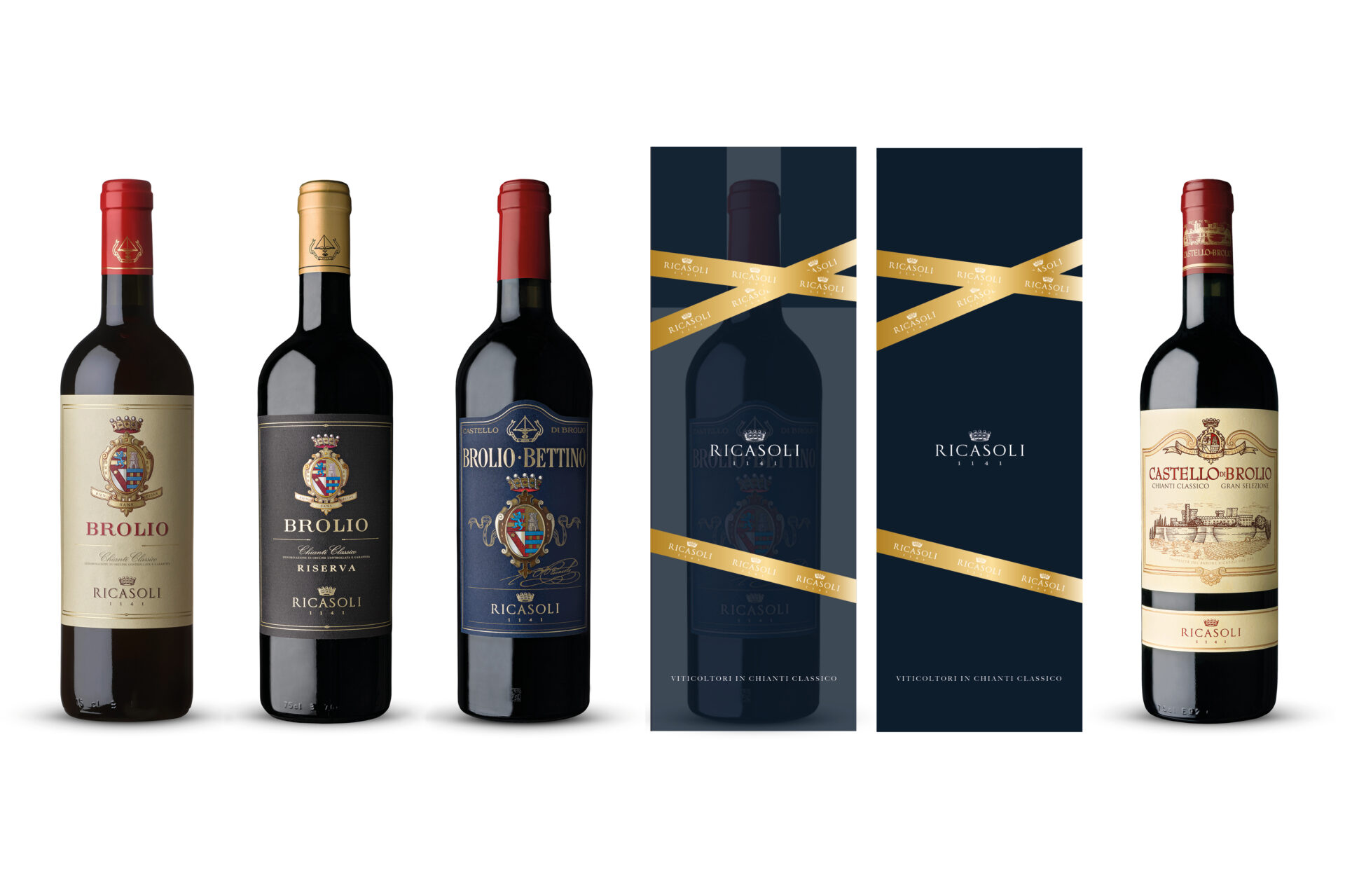 Chianti Classico and cru dress up for the holidays
05 October, 2020
In preparation for the holidays, we have created a new special gift box to enclose the most emblematic wines of our range: a perfect treasure chest to delight your loved ones, designed for some of our most important and critically acclaimed wines. These are the Chianti Classico Gran Selezione wines Castello di Brolio 2016 (94 points – Decanter, 17 points – Vinum), Colledilà 2017 (97 points – James Suckling, 95 points – Decanter, 94 points – Vinous), Roncicone 2017 (95 points – James Suckling) and Ceniprimo 2017 (96 points – James Suckling, 18 points – Vinum) along with our Chardonnay cru Torricella 2018 (95 points – WinesCritic by Raffaele Vecchione, 91 points – James Suckling) and our Merlot cru Casalferro 2016 (92 points – Falstaff, 92-93 points – James Suckling).
Laura Moretti, art director of the eponymous Studio who created the gift box along with Francesco Ricasoli, says: "The packaging combines elegance and functionality: dark blue – a color that is part of Ricasoli's identity – is embellished with a foil stamped gold ribbon, dry relief and screen printing. We have also studied a particular design for the interior in order to accommodate the different bottles of the most representative wines of the Ricasoli range. A card to be customized is the final touch that completes this special gift box." To produce it we could only choose Fedrigoni, a historic brand dedicated to the pursuit of the highest quality. Among other things, the packaging was selected for the prestigious "Fedrigoni Top Awards" presented every year to the best high-quality packaging projects at the international level.
A gift that makes an impression, already available in the company shop and soon online as well in the catalogue reserved for members of the Ricasoli Wine Club.