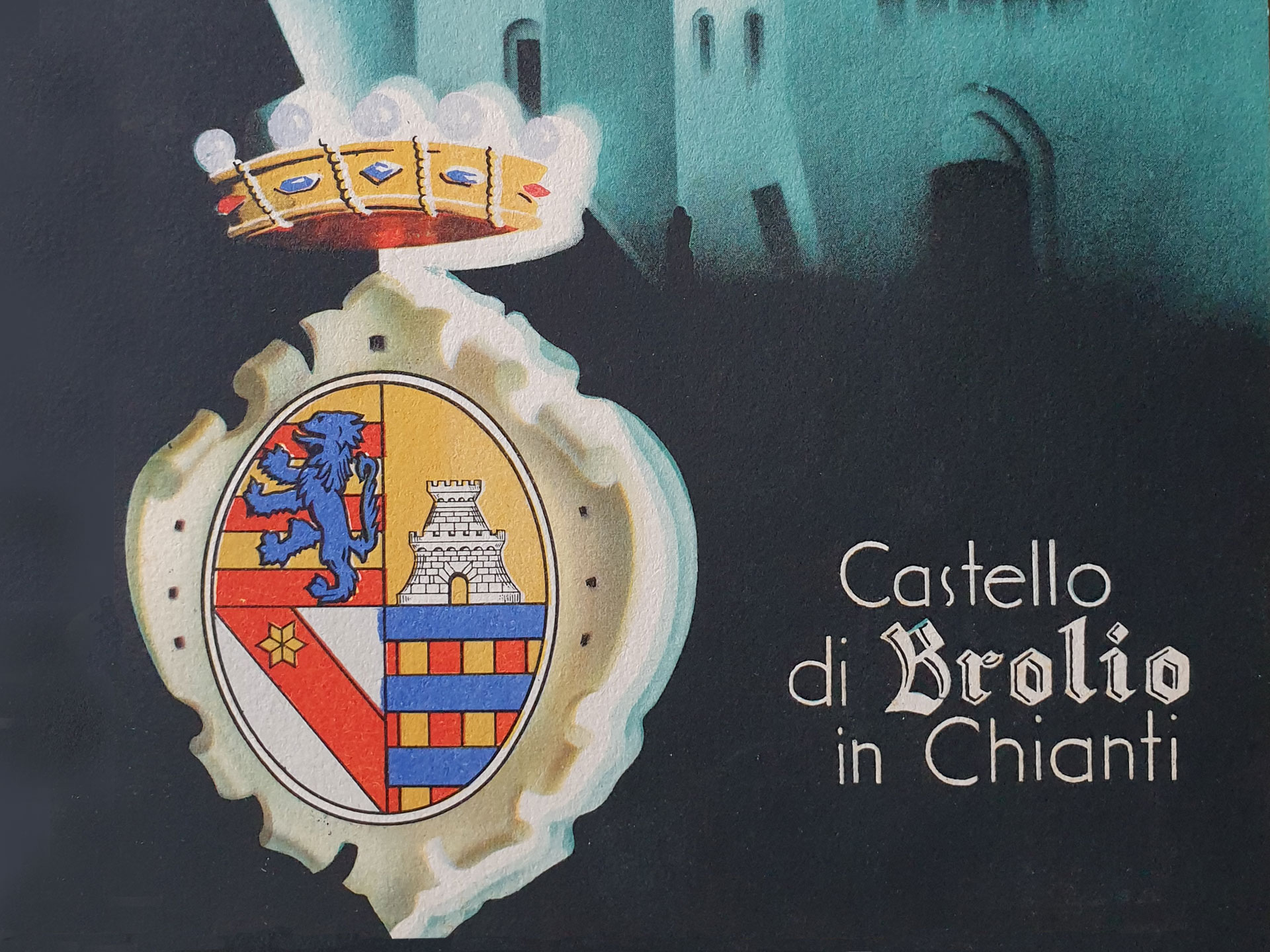 Chianti Classico Brolio and Brolio Riserva
19 February, 2021
Our Chianti Classico wines, Brolio vintage and Riserva, are the standard bearers of our terroir and its Sangiovese, but they are so much more as well. To the attentive observer, they also reveal – in the confined space of the label and the capsule – the history of the Ricasoli family and their viticulture and viniculture.
The family coat of arms that can be so beautifully seen on the label is in fact full of meaning: it dates back to 1852, when with the marriage between Elisabetta, daughter of Bettino Ricasoli, and Alberto di Giovanni Ricasoli Firidolfi, the three branches of the Ricasoli families were joined. On the left stands the blue lion rampant in a field of gold, symbol of strength and courage, which derives from the coat of arms of the Ricasoli of Meleto, while the red diagonal band on a silver background with a five-pointed gold star represents the Firidolfi Ricasoli of Panzano. The right side of the coat of arms is dedicated to the Brolio Ricasoli and represents the stylized Brolio Castle and vertical and horizontal bands on a gold background.
Below this the family motto – Rien Sans Peine – is in French, the international language at the time of the marriage. This motto, which means "nothing is obtained without effort", sums up the work ethic of the family very well. The concept is further strengthened by the symbol on the capsule, that is no less important: an ancient drill that pierces a diamond, to indicate the Ricasoli family's constant search for excellence in producing their Chianti Classico.