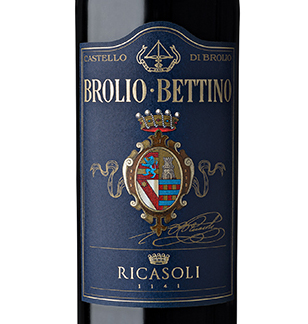 Chianti Classico Brolio Bettino
19 March, 2021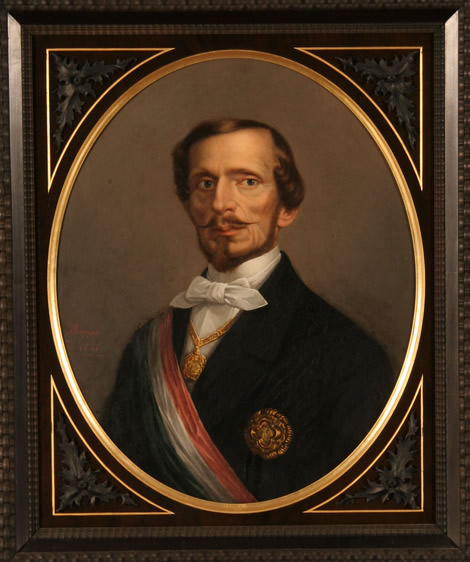 Since 2013, the Chianti Classico Ricasoli range of wines has been completed with the Brolio Bettino, a respectful tribute to the "Iron Baron" (1809–1880). The label shares the name "Brolio" and the Ricasoli family coat of arms with the Chianti Classico vintage and reserve. But here two details reinforce the reference to the illustrious ancestor: the signature of Bettino, of course, and the symbol of an ancient drill that pierces a diamond, itself a symbol of perfection, a metaphor of the constant search for excellence of the Ricasoli family, placed in the most visible point of the label.
An esteemed politician, twice Prime Minister of a newly united Italy, Bettino was above all a tireless researcher who dedicated over thirty years to the creation of the "perfect and sublime" wine, a Chianti that could compete with the undisputed market leaders of that time, the great French wines. He completed his mission with a progressive spirit and foresight: on the one hand his confidence in applied science, on the other the desire to involve farmers and sharecroppers in a philosophy of high-quality production and a commitment to generate real economic development in the Chianti area. Brolio's wine thus obtained its first gold medal at the International Exposition of Paris in 1867, while in 1872 Bettino Ricasoli defined the "Chianti formula" in a famous letter to Professor Cesare Studiati of the University of Pisa, an ante litteram regulation of the denomination.
An elegant wine with character, Brolio Bettino stands out for its generous percentage of the beloved Sangiovese grape and for its particular vinification, without filtration and in large wooden barrels, in the manner of Bettino.