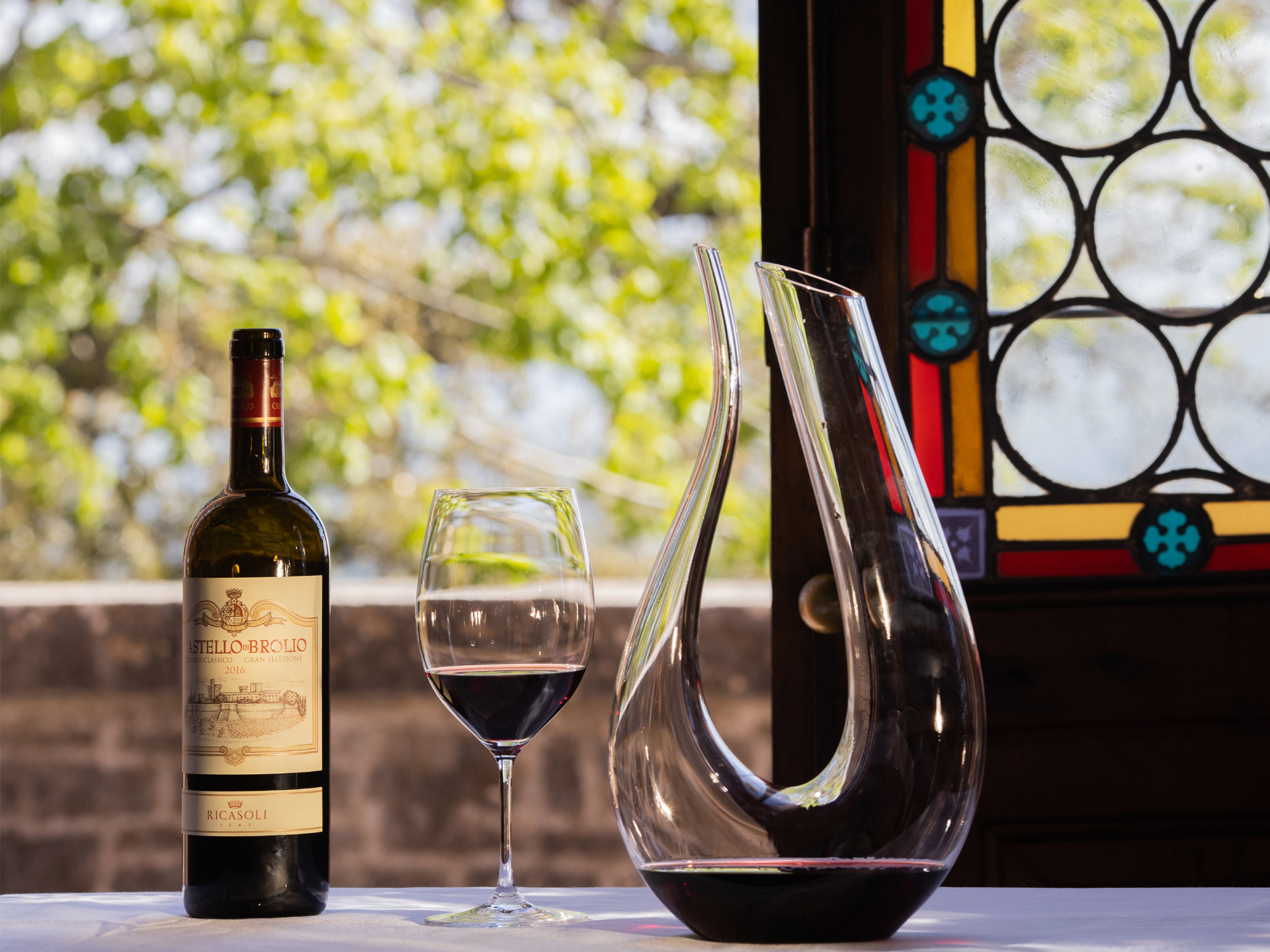 Chianti Classico Gran Selezione Castello di Brolio
28 May, 2021
Brolio Castle is the undisputed symbol of the Ricasoli estate, so much so that 1141 – the year the Castle was documented as among the family's possessions – is also the date that historically marks the beginning of the Ricasoli family's Chianti Classico wine production. The Castle's unmistakable profile was a natural choice for the name and label of the estate's flag-bearer wine.
For centuries a stronghold with an important defensive function, the Castle is portrayed in the well-known Ricasoli family tree of 1584. But not everyone knows that Brolio Castle owes its current appearance to Baron Bettino Ricasoli, who in the 1800s transformed it from a fortress to a family residence with the help of the Sienese architect Pietro Marchetti. In doing so, he chose to embrace the fashion of the period that had rediscovered the canons of Gothic art and architecture, while preserving some characteristic elements of the medieval era, such as the unmistakable protective walls.
The current label portrays the Castle in neo-Gothic style, as the Iron Baron saw it in his "second life" of residence there. Precisely on the basis of a sketch by the Baron, in 1934 the painter and historian Dario Neri created the first version of the label with the imposing silhouette of the Castle that stands out on lands marked with rows of vineyards.
Originally designed for Brolio Bianco, the label – accompanied by the coat of arms and the family motto – has been used for the Chianti Classico Castello di Brolio since its first vintage. And for its symbolic value so important for Ricasoli, Brolio Castle is now also featured on the labels of the extra virgin olive oil, vin santo and grappa produced at Brolio.