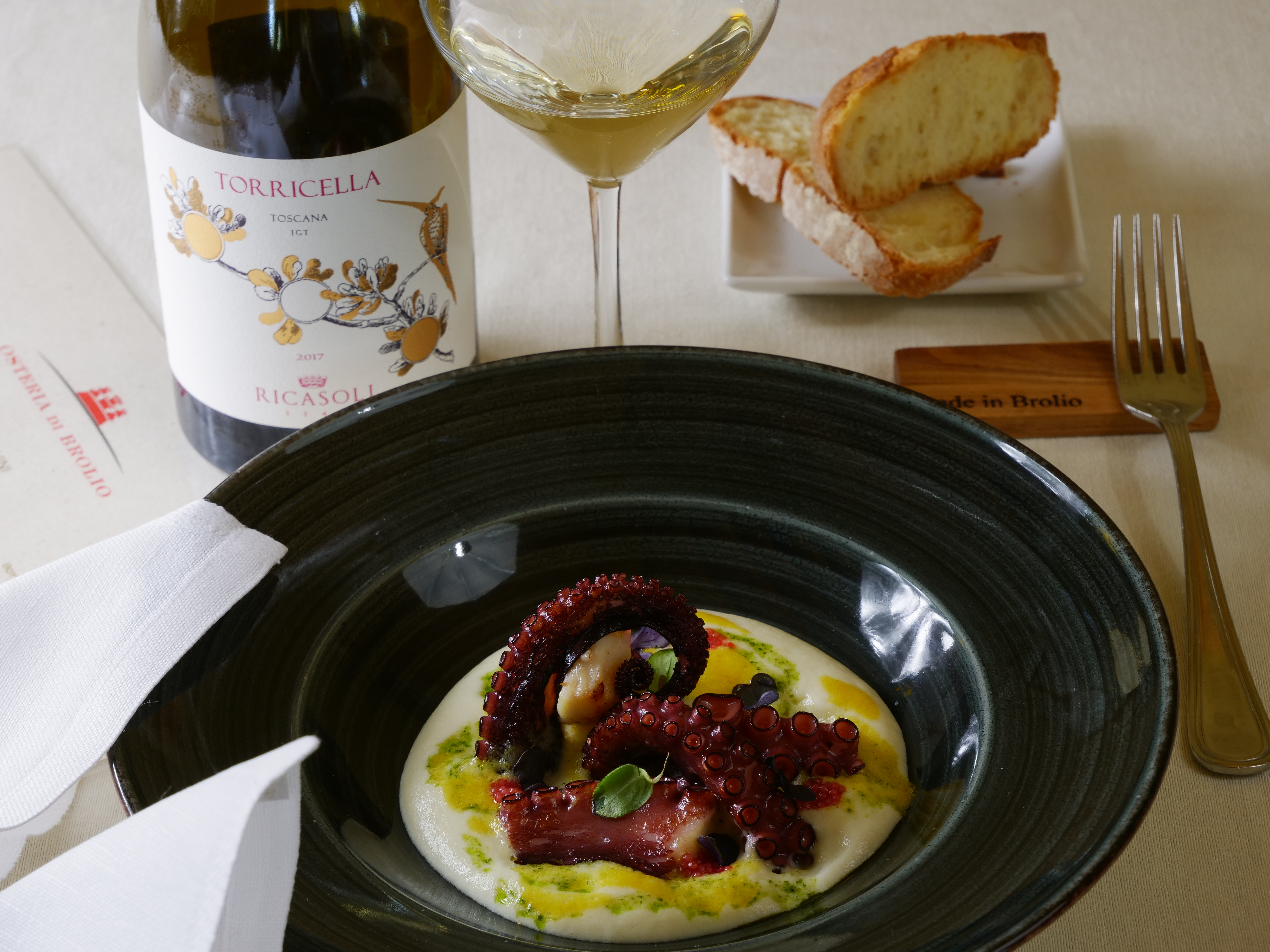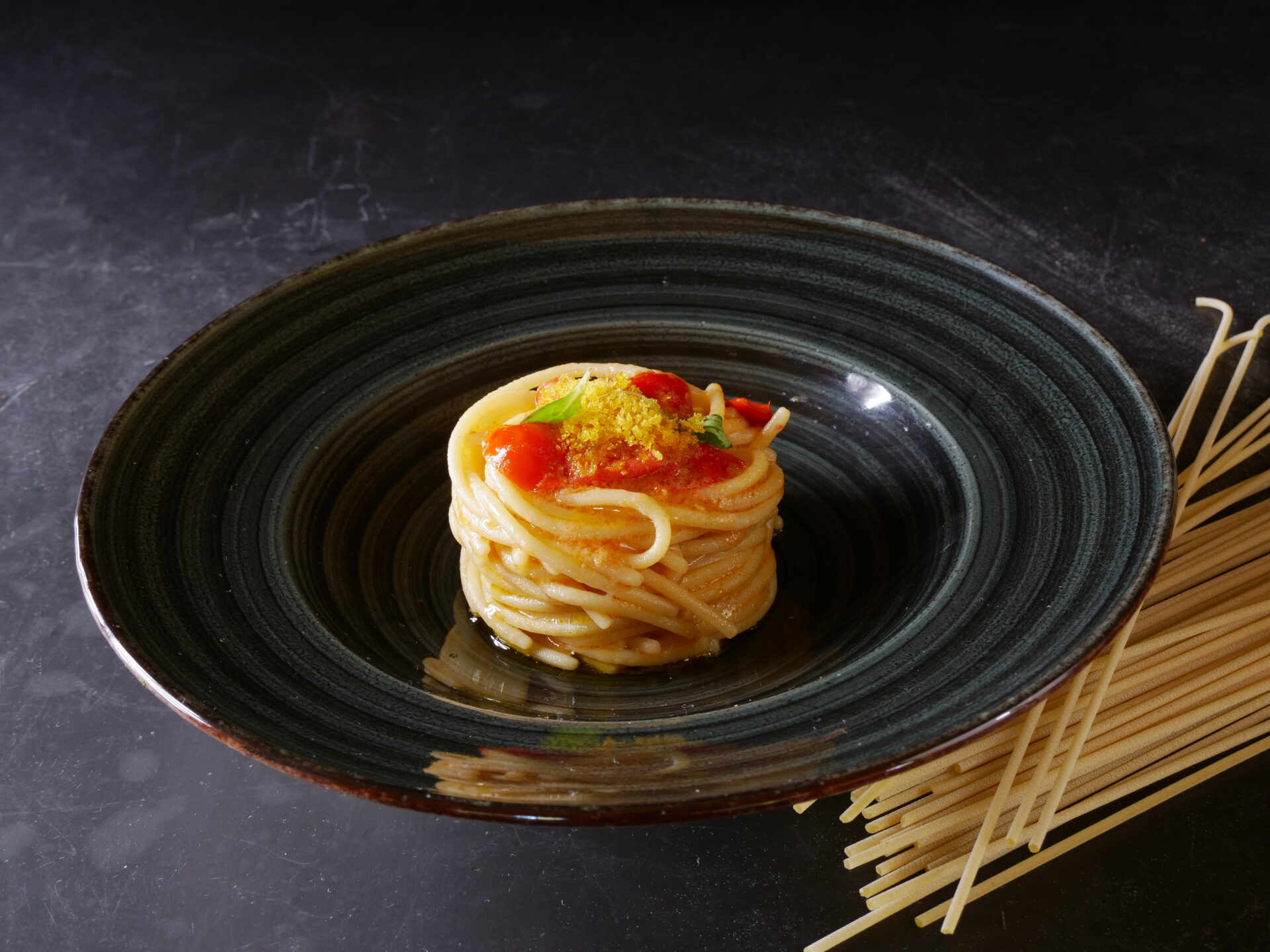 Come enjoy a meal at the Osteria di Brolio
16 July, 2020
Dive into the pure beauty of Brolio and its Osteria! In the summer months, spending time here is more pleasant than ever, thanks to the fresh shade of the wooded park that is just a short walk from the Castle's old walls and from our vineyards. You can choose between the refined interior dining room or the beautiful terrace, and in both cases social distancing is absolutely guaranteed.
At both lunch and dinner, the Osteria features delicious creations from chef Luca Aprea and his crew. In addition to the traditional local classics on our menu, such as rabbit, squab or tagliatelle topped with the Baron's ragù, we have a summer menu. There you can find tasty seafood as well, such as grilled octopus on a souffle of potatoes, saffron and basil, tuna tartare, or Martelli spaghetti with bottarga di muggine (mullet roe), as well as fresh vegetables and fruits.
"The fresh fragrances of the seasonal products from our garden stimulate our imagination" says Aprea, "while we select meats, cured meats, pasta and cheeses only from the best local suppliers. The same is true for all our seafood, which comes exclusively from the nearby Tyrrhenian Sea."
We have a generous wine list to accompany the dishes on the menu, offering all the best from the Ricasoli winery, including older vintages. Or you could try our fresh Albia wines, white or rosé, perfect for even the hottest days.