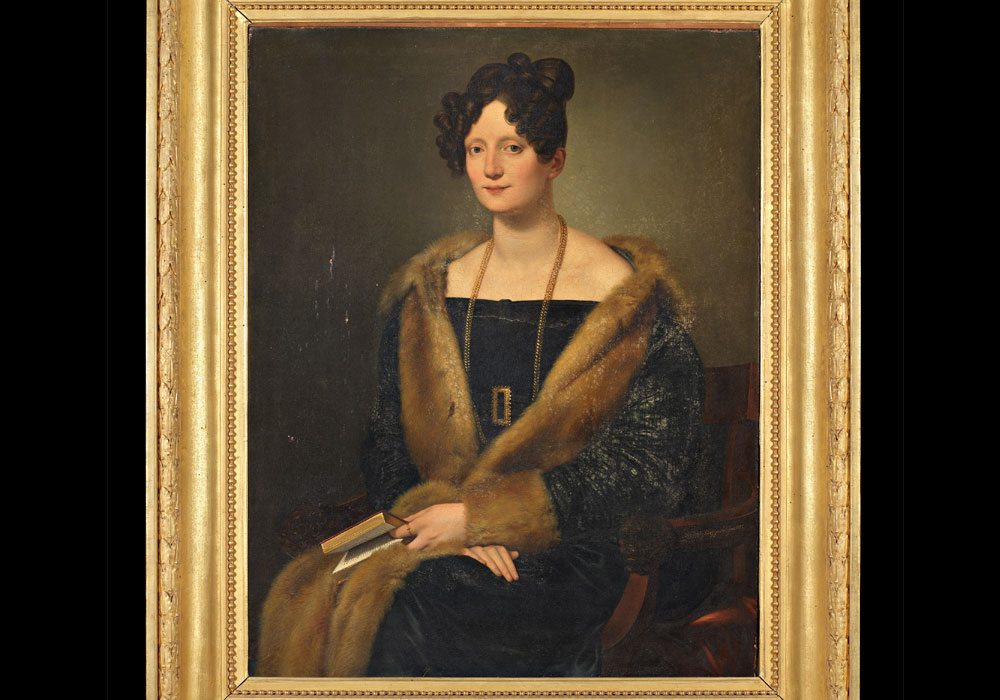 From Castello di Brolio to the Uffizi Galleries
22 April, 2022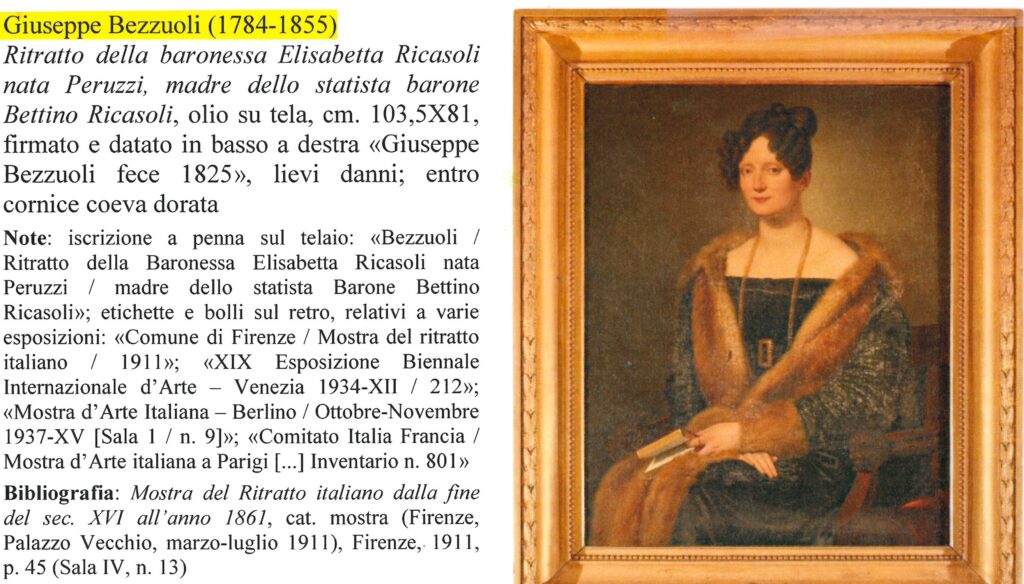 On March 29, the Uffizi Galleries inaugurated the first monographic exhibit dedicated to the Florentine painter Giuseppe Bezzuoli (1784 – 1855), which will remain open until June 5 at Pitti Palace's Palazzina della Meridiana in Florence. The exhibit features over 130 paintings, sculptures, and drawings that tell the story of Bezzuoli's career and the art of his time, and include several loans from Italian as well as foreign museums and collections. Among these is the portrait of Baroness Elisabetta Ricasoli, mother of Bettino Ricasoli, directly from Castello di Brolio's collection.
In 1920, renowned art critic Ugo Ojetti, a great admirer of Bezzuoli, had already written about this piece: "Look at this portrait of Baroness Elisabetta Ricasoli. Who else, in nineteenth century Italy, could paint a portrait of a lady that surpasses this one regarding the firmness and clarity of brush strokes, and the sober harmony on two colors? Silks and green velvets against the green-yellow background, yellow fur, brown hair, amber skin, gold necklace, golden book spine, on the yellow-red of the walnut chair? In her position sitting upright, with that clear blue gaze, those sealed pink lips, those severe, joint fingers – isn't she the very definition of a Tuscan noble character, simultaneously serene and witty, happy and mature, cordial and inflexible?"
The exhibit is organized in nine sections that cover the entirety of the artist's rich work, from his neoclassical beginnings to full maturity when Bezzuoli produced some of the greatest masterpieces of Italian romantic painting. In the section dedicated to portraiture, a field in which Bezzuoli established himself as an absolute master, the public is immersed in the protagonists of the culture of the time, dressed in their most elegant outfits, including Baroness Ricasoli. Eike Schmidt, Director of the Uffizi Galleries explained, "one of the most striking aspects of the Giuseppe Bezzuoli exhibit is the setting: the itinerary goes through rooms that were decorated by the painter at the request of Grand Duke Leopold II of Tuscany. The visitor is thus transported through scenery where the history of the artist and his contemporaries is relived through the silks of the upholstery and furniture of the time."
This painting is the second work currently on display in Florence from the Castello di Brolio collection. The first work is on loan to the Galileo Chini Exhibit and can be visited at Villa Bardini until April 25.