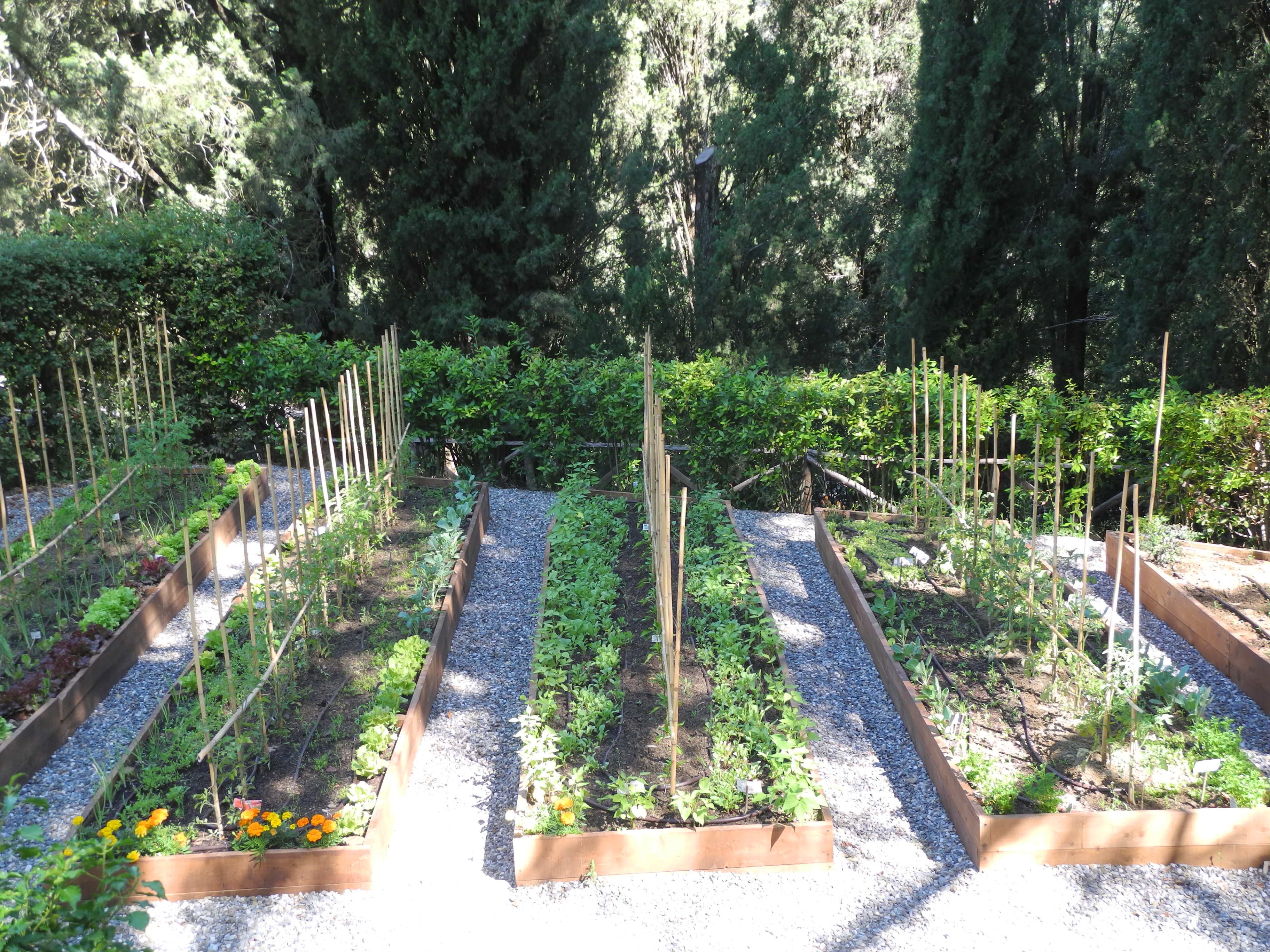 From Brolio's garden to its Osteria
25 June, 2021
The introduction in the menu of Osteria di Brolio is a sort of Manifesto of the restaurant: "Our greatest aspiration has always been to let the ingredients of this land express themselves…. With this spirit – respectful of the territory and its extraordinary history – the Osteria transforms and interprets the seasons."
This is how Chef Franco Sangiacomo aims to enhance the traditional flavors of Tuscan and Chianti cuisine with a contemporary touch. He achieves this purpose by using only locally-sourced, selected ingredients in his cuisine. Those from the Brolio kitchen garden are the most special, because he can plan them together with our agronomists and choose every day which ones to bring to the table. For some years now, along with the historic vegetable garden a stone's throw from the Osteria under the walls of the Castle, there is the larger La Ripa vegetable garden near the Agribar, the café of the estate dedicated to the Eroica. In both gardens, everything is cultivated in a strictly organic regime.
In this period of early summer, you can find lettuce, wild arugula, celery, currants and a real treasure trove of aromas and herbs: rosemary, thyme, marjoram, mint, horseradish, dill, lemon grass. And also lesser-known aromatic herbs such as the red poppy, aniseed and edible flowers, from classic pumpkin flowers to colorful nasturtium and wild pansies.
This harmony of genuine aromas and flavors is found in the dishes of Franco Sangiacomo, dishes that are as elegant to look at, as they are rich in taste. For example, in this period the menu offers tripe cooked with saffron from San Gimignano, accompanied by Ricasoli's Chardonnay Torricella and aromatic celery and flowers, or homemade spaghetti with zucchini and pumpkin flowers, perfect in combination with Albia Rosé, or a thinly sliced raw meat carpaccio with mixed wild greens, herbs and currants from the garden, to try with Chianti Classico Brolio.