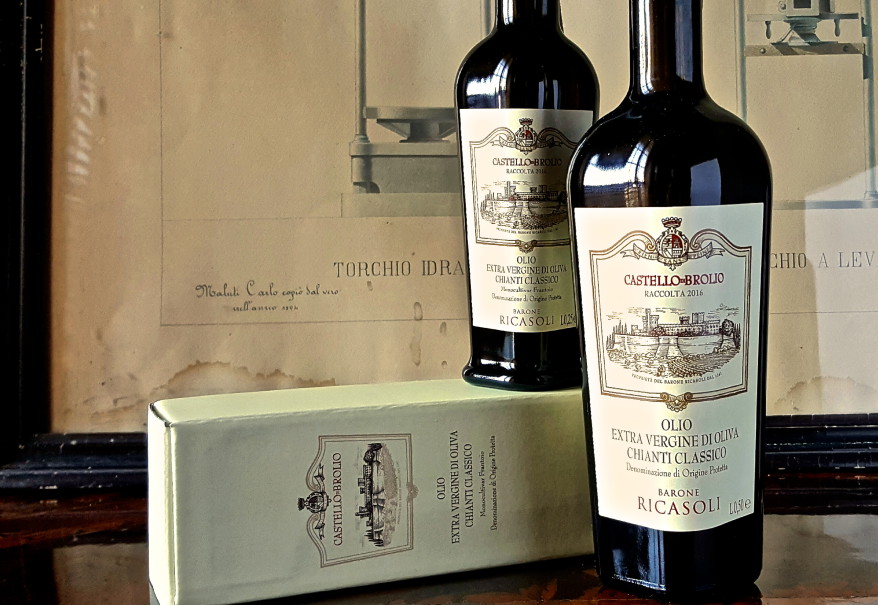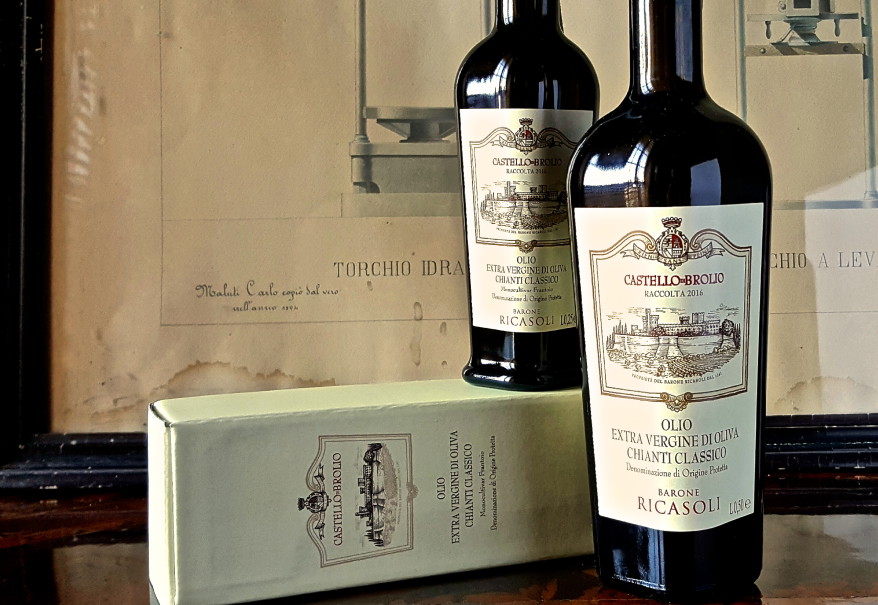 The delicious olive oil of Brolio
20 July, 2017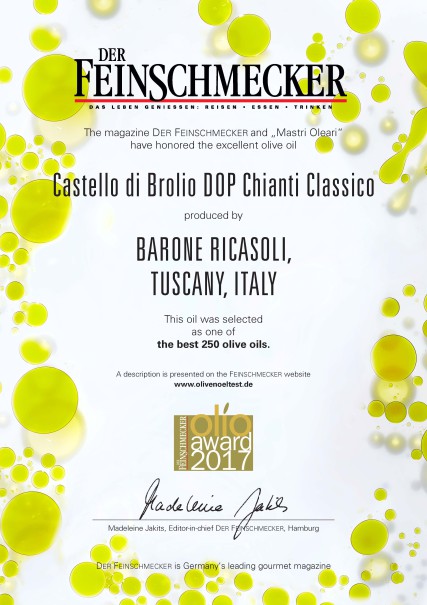 The idea of participating in the competition came from our excellent agronomist, Massimiliano Biagi. Aware of the worth of our product, he organized our presence at the event. And it's a good thing he did!
A few days ago we received the news and we're really very happy: our Extra Virgin Olive Oil Castello di Brolio Monocultivar Frantoio DOP Chianti Classico has been classified as one of the 250 best oils in the world. This is how it was expressed by Der Feinschmecker when they told us of the result!
The competition was created and organized by this important German specialist journal with a circulation of around 100,000 copies a month and it has been held 15 times. There were once again many samples tasted, 750 coming from every continent. It is the largest competition of its kind ever to have been held in Germany and the jury is formed by experts from Germany itself, Spain and Italy.
Our oil is obtained from the Frantoio olive, which has always been present in the Chianti Classico territory. We produce limited quantities of oil that fully represent our territory. Of an intense green, it expresses distinct notes of artichoke, lettuce and fresh cut grass, while to the taste it has a perfect balance between pungent and bitter. It is a real jewel in its 250 ml glass bottle.
Alongside this distinguished Monocultivar, there is also our Castello di Brolio Olio Extra Vergine del Chianti Classico DOP, obtained through the blend of three different olives: Moraiolo, Leccino, Frantoio. Of a brilliant green color, it is very fresh both on the nose and in the mouth, with fruity notes; both distinctive and delicate, very balanced and pleasingly fresh, with typical pungency.