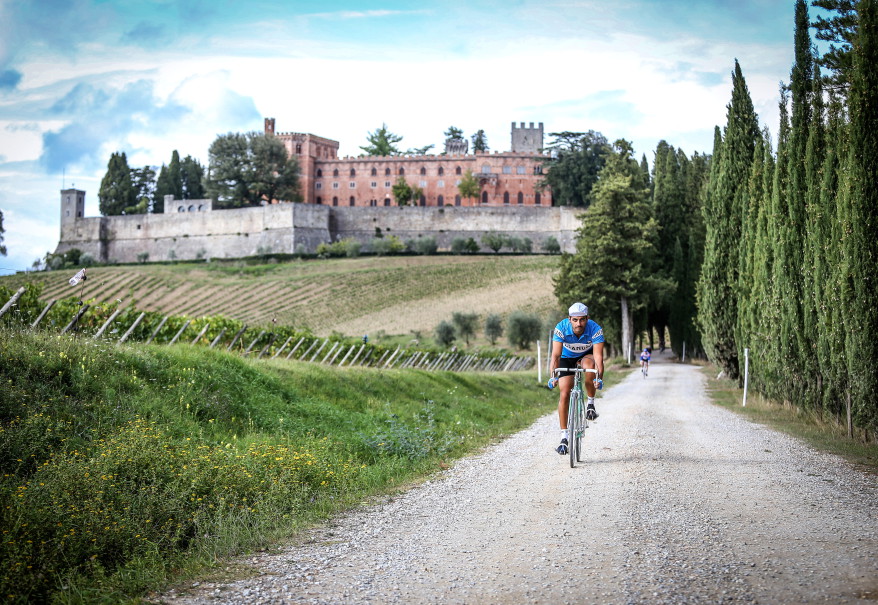 It's almost time!
28 September, 2017
The Eroica 2017 is almost here!
Here are the upcoming appointments, all taking place before the race on Sunday, 1 October:
Special CCE Meet at Brolio Castle
To celebrate the XXI edition of L'Eroica, Friday September 29 at 7.30pm we would like to invite all the members of "Ciclo Club Eroica" to the Eroica Caffe at Brolio Castle for a special welcome reception with appetizer and drinks. At your disposal will be a bus from Gaiole to the Castle every 30 minutes from 6.30pm, or you are welcome to ride.
We kindly ask you to confirm your presence by mail b.berto@eroica.cc
Lunch Saturday at Brolio Castle
On Saturday September 30 at 3pm, The Baron Ricasoli has organised a special tour inside the castle for all CCE members including the wine cellars and historical bike display. After the tour you are free to remain for an snack and if you would like to remain for the lunch you the chance to reserve a table at the Osteria del Castello. for any information, please contact s.brandini@ricasoli.it +390577730217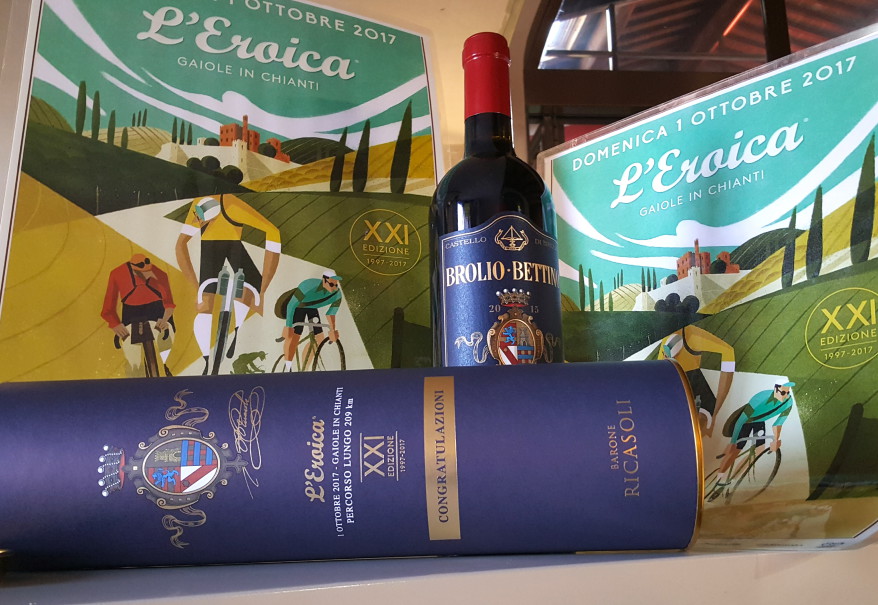 Don't miss, at 11:00 on Saturday, 30 September, the tour created for the occasion for anyone who's not a member of the Eroica Bicycle Club.
Guided tour of the Cellars and of the Exhibition of Historical and Eroica Bicycles,
with aperitif at EROICA CAFFE' BROLIO and a gourmet stopover at the Osteria del Castello Restaurant
Barone Ricasoli's charming former cellars will host also this year the historic and Eroica along with mementos, woolen sweaters, posters and a number of vintage accessories. Come visit the display along with our cellars!
After the visit, enjoy a tasting of Barone Ricasoli wines, with an aperitif at EROICA CAFFE' BROLIO recently open and a stopover at the Osteria del Castello Restaurant for lunch.
And Sunday, 1 October, the heroic Eroica cyclists who undertake the 209 km long ride will be gifted with a bottle of Barone Ricasoli wine, as per tradition. For this year, we've chosen Brolio Bettino 2015, our wine dedicated to Bettino Ricasoli, who first conceived the formula for Chianti wine (now called Chianti Classico). This wine has just received the important three-glass rating in the Gambero Rosso 2018 guide!
We look forward to welcoming you here!