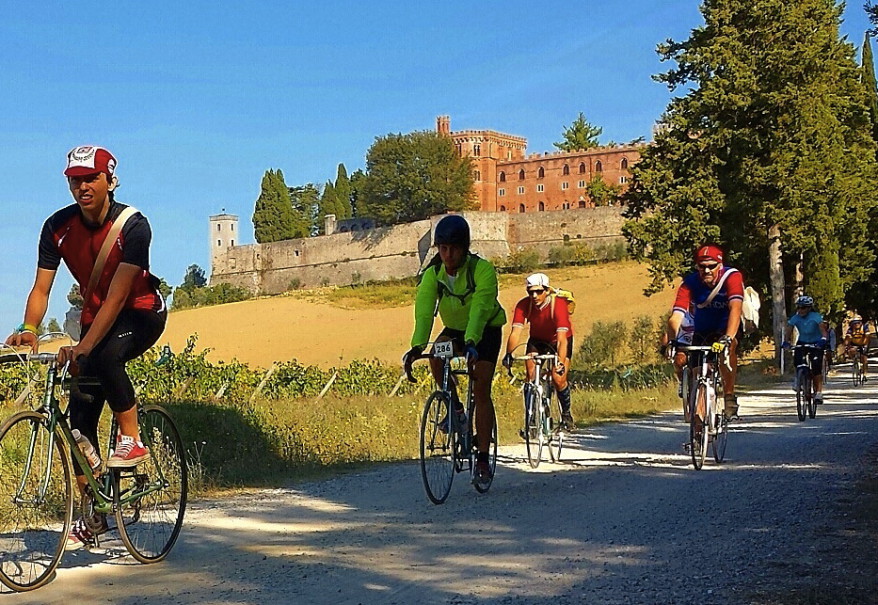 The Eroica will soon be 20!
21 September, 2017
There are a few days remaining until the Eroica on October 1st, but here at Brolio, it's always with us. And in these final weeks, great preparations are underway.
Not everyone is familiar with the Eroica. But anyone who's been in this part of Tuscany at least once will have seen the signs and reminders about it everywhere and discovered what it is. Begun in 1997 in Gaiole in Chianti thanks to the love and desire of Gianlcarlo Brocci, the Eroica is a race, competition and itinerary carried out with vintage bicycles on dirt and regular roads. And Brolio has always been one of the most exciting locations along its course.
What makes the Eroica unique is its reminder of that heroic cycling that taught discipline, loyalty and respect, the cycling that fueled our dreams and that now seems so far away. The Eroica celebrates this, and it does so in such a beautiful and genuine way that we want to be part of it at any cost, despite the start time between 4:30 and 5:00 a.m. and the dramatic climb to the Brolio Castle just a few kilometers later! Mind you, that climb is decidedly picturesque, lined with ground-level lanterns burning all the way up to where the castle towers over the landscape.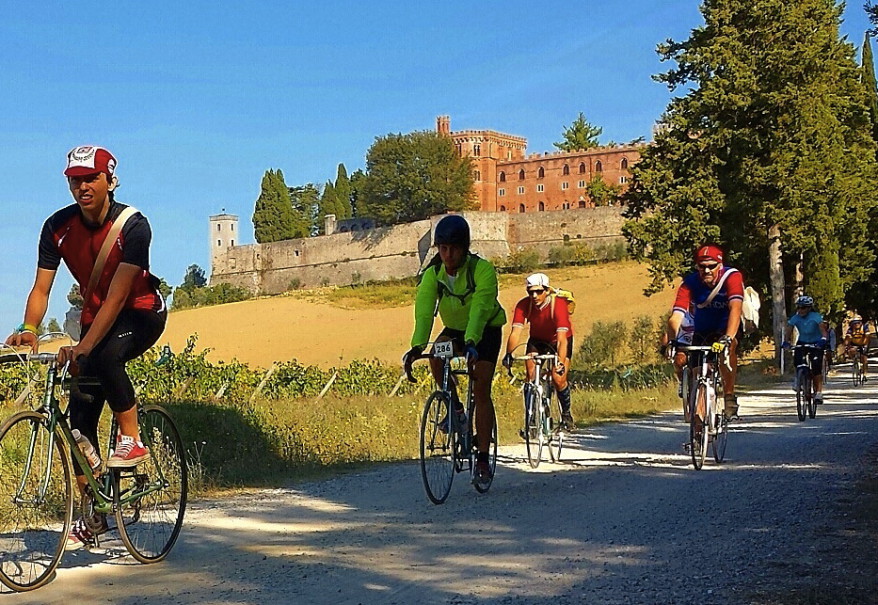 For details on the route, see the official site, so here we can avoid getting too entangled in extravagant stories of cycling romanticism. Today's post is instead an invitation to consider being part of this exciting event, even if you're not great on pedals and you just prefer to see the arrival (or departure) of the heroic cyclists.
If you'd like to be part of this, beginning next week – the day before the race itself – it will be possible to book a tour created and dedicated to all those who accompany these heroic cyclists, as well as the cyclists themselves, should they wish to rest their pedals for a few hours.
If you're interested, Saturday 30 September at 11:00 a.m., WAITING FOR THE EROICA 2017 will feature:
Guided tour of the Cellars and of the Exhibition of Historical and Eroica Bicycles, with aperitif at EROICA CAFFE' BROLIO and a gourmet stopover at the Osteria del Castello Restaurant.
Barone Ricasoli's charming former cellars will host also this year the historic and Eroica along with mementos, woolen sweaters, posters and a number of vintage accessories. Come visit the display along with our cellars!
After the visit, enjoy a tasting of Barone Ricasoli wines, with an aperitif at EROICA CAFFE' BROLIO recently open and a stopover at the Osteria del Castello Restaurant for lunch.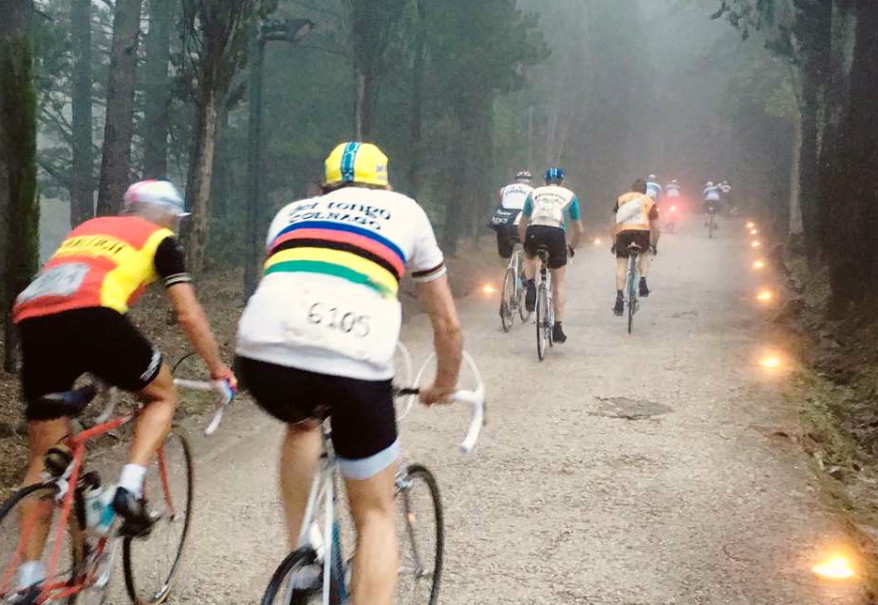 For information and reservations, please send an email to s.brandini@ricasoli.it or call (+39) 0577 730217.
We're looking forward to welcoming all of you!