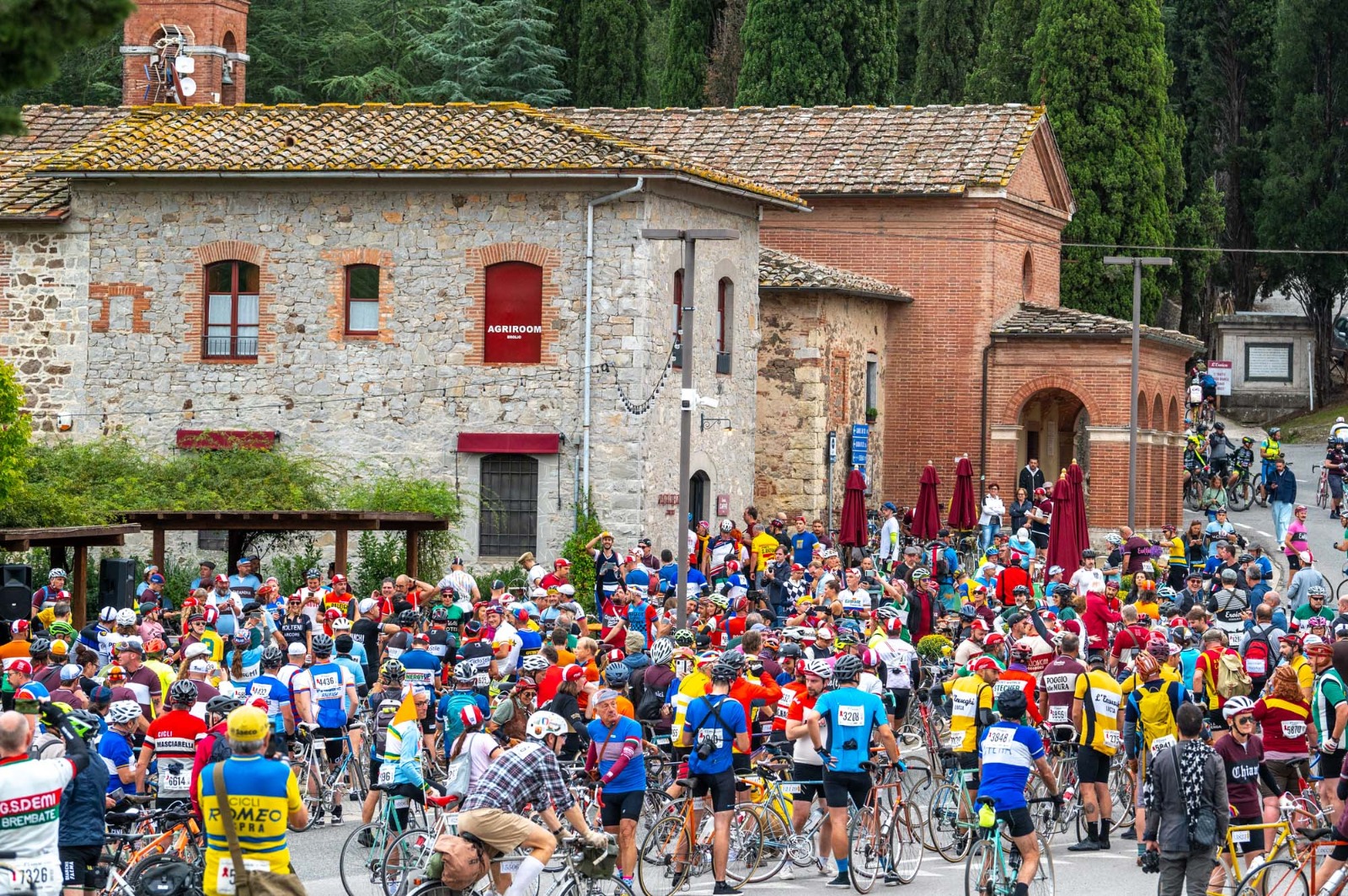 Everybody on their saddles, it's time for L'Eroica
22 September, 2023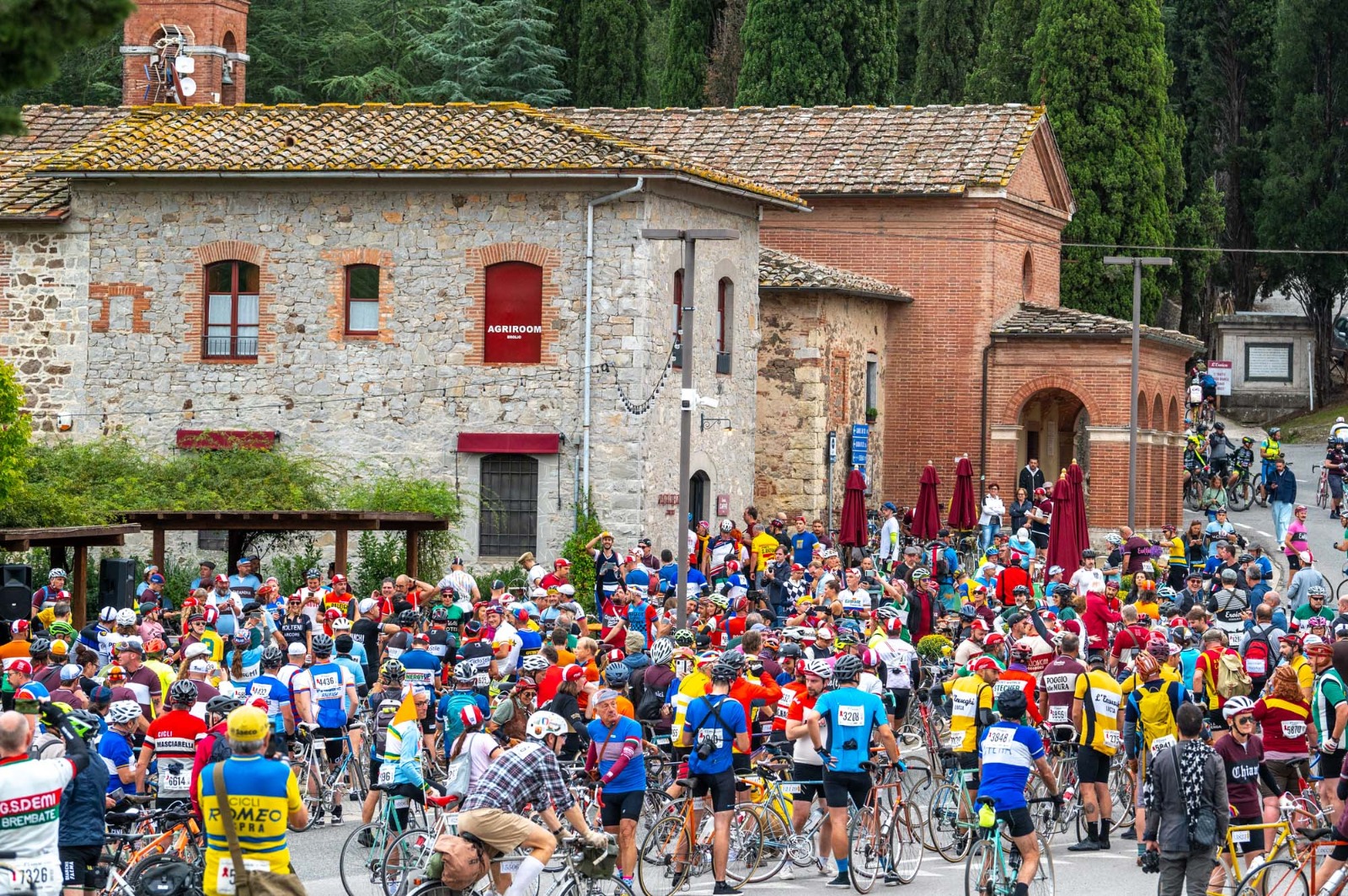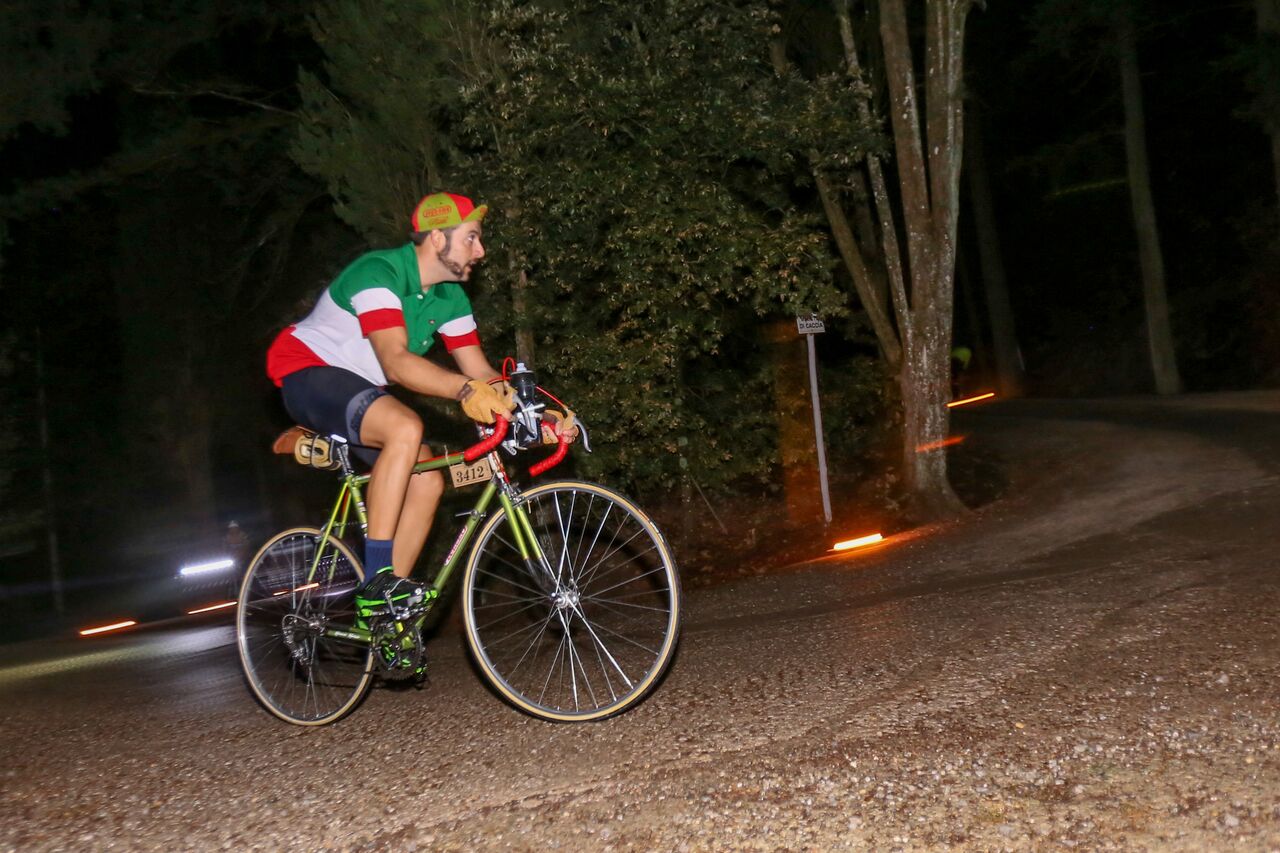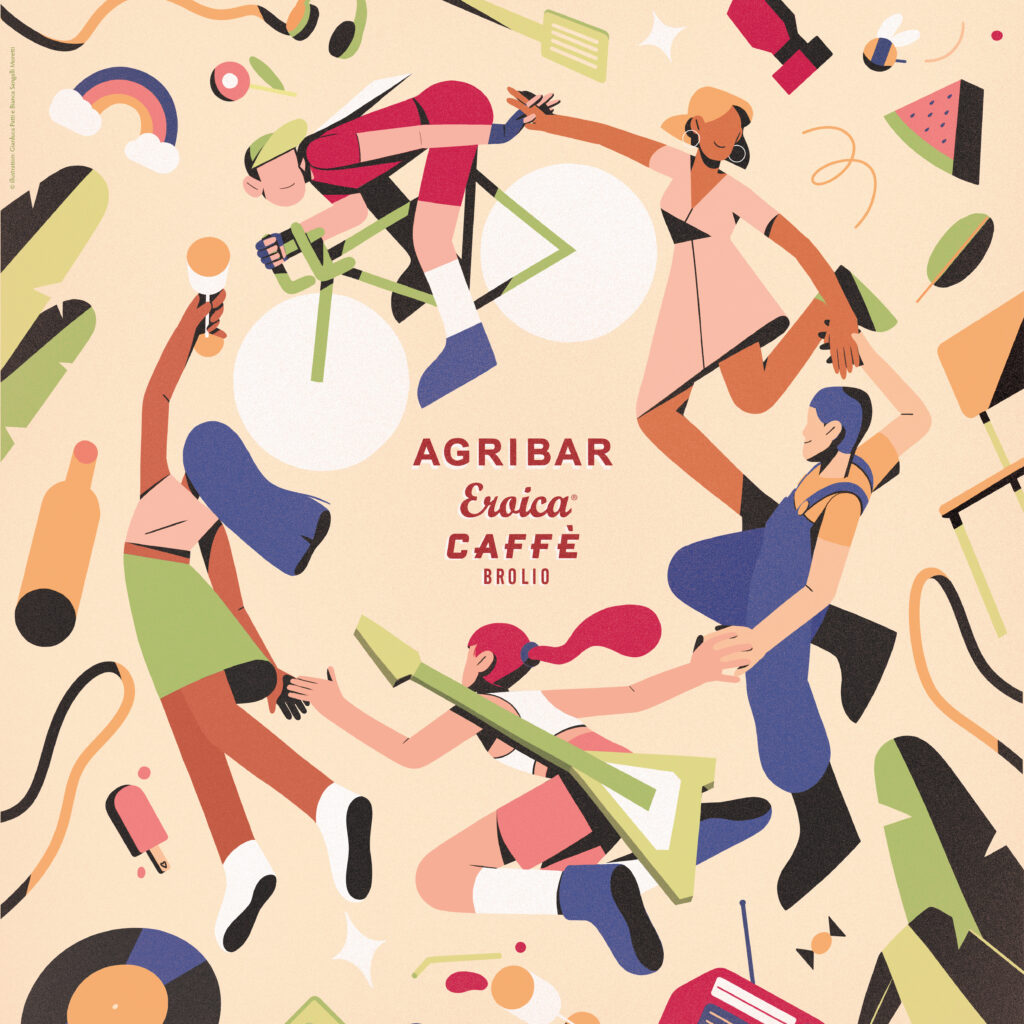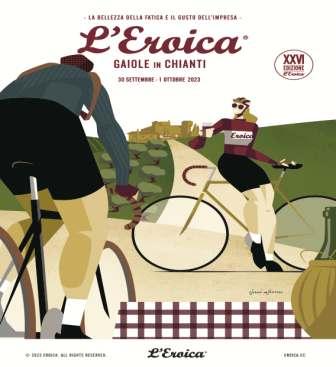 At dawn on Sept. 30, the square at Madonna a Brolio, in front of Ricasoli's headquarters, will be buzzing with thousands of cyclists from all over the world. They will be wearing vintage outfits and riding bikes that bring to mind cycling legends like Bartali and Coppi, rather than today's champions. This is L'Eroica of Gaiole in Chianti, an event conceived and brought to life 26 years ago by Giancarlo Brocci. With this visionary project, he was betting on the charm of his region, the dirt roads, the connection with nature, and the sweet tiredness and joy of participating in a unique event.
At 4:30 in the morning, Brolio's Agribar Eroica Café will already be open for the brave participants who will then begin their strenuous ride up to the walls of the Brolio Castle, along the avenue lined by cypress trees and lit by torches. Ricasoli, which has been a Global Sponsor of the event since its inception, is not just about these valiant cyclists, but also about all those who want to visit this magical corner of Chianti Classico during those days. A shuttle service aboard a flaming red vintage bus will connect Gaiole in Chianti to Brolio. The winery will be open for tours with no need for reservations: every 20 minutes, small groups of enthusiasts can walk through the large cellars and learn about the history of the Ricasoli family and the winery and the secrets of wine production, as well as complete the tour with a tasting of three wines that are a great expression of our land and its grapes.
The main attraction will be the Agribar Eroica Café, with not just an extraordinary opening before dawn on the day of the race, but also with extended hours throughout the weekend of the event. Tuscan delicacies will be offered throughout the day, and from 6 p.m. there will be barbecued specialties accompanied by DJ music, complete with "dancing in the barnyard."
But that is not all: for those who prefer a genuine gourmet stop, Brolio's Osteria will be open for lunch and dinner, offering a menu that combines a tradition of raw materials and innovation in their interpretation. Finally, for those who want to close the circle in some way, it will be possible to visit the most symbolic place of Chianti Classico, Brolio's castle, with its gardens and its museum, which houses the Ricasoli Collection, an unmissable testimony to the history of Chianti Classico and of Italy as a whole, which has seen the Ricasoli family as protagonists since 1141.
A curious little fact: the label of the celebratory bottle of Chianti Classico Brolio reserved for the participants of the race this year features a female cyclist, paying tribute to the increasing number of women passionate about this sport worldwide.
For details and info: WAITING FOR L'EROICA AT BROLIO