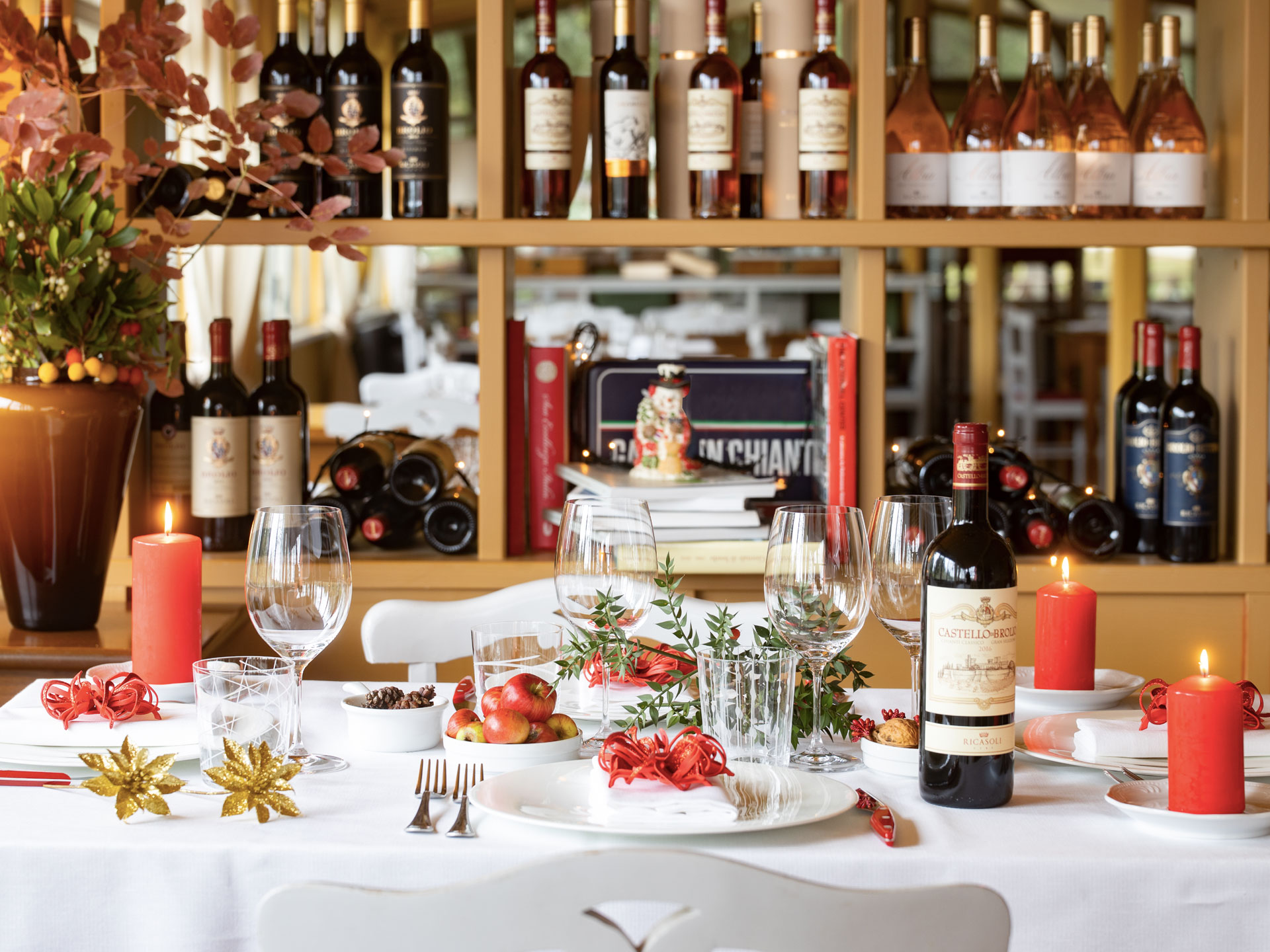 Holiday dining
17 December, 2021
During the Christmas holidays the table plays the leading role, in an extraordinary moment of gathering together with genuine love for the pleasant things in life. With a rich Christmas menu, the Osteria di Brolio is likewise looking forward to welcoming those who choose to celebrate the holiday in the heart of Tuscany.
As always, the Osteria offers traditional and authentic dishes with the creative touches of Chef Franco Sangiacomo, from great classics such as stewed stuffed capon with its side dishes, or tiramisu, to the more unusual pumpkin pappardelle with almonds and Gran Mugello cheese. We are looking forward to seeing you in Brolio to celebrate together!
For those who are too far away to join our table on Christmas day, we thought you would enjoy a recipe directly from our Chef Franco: a great Italian classic, tortellini in broth, a dish served in beautiful steaming tureens.
Have fun preparing it!