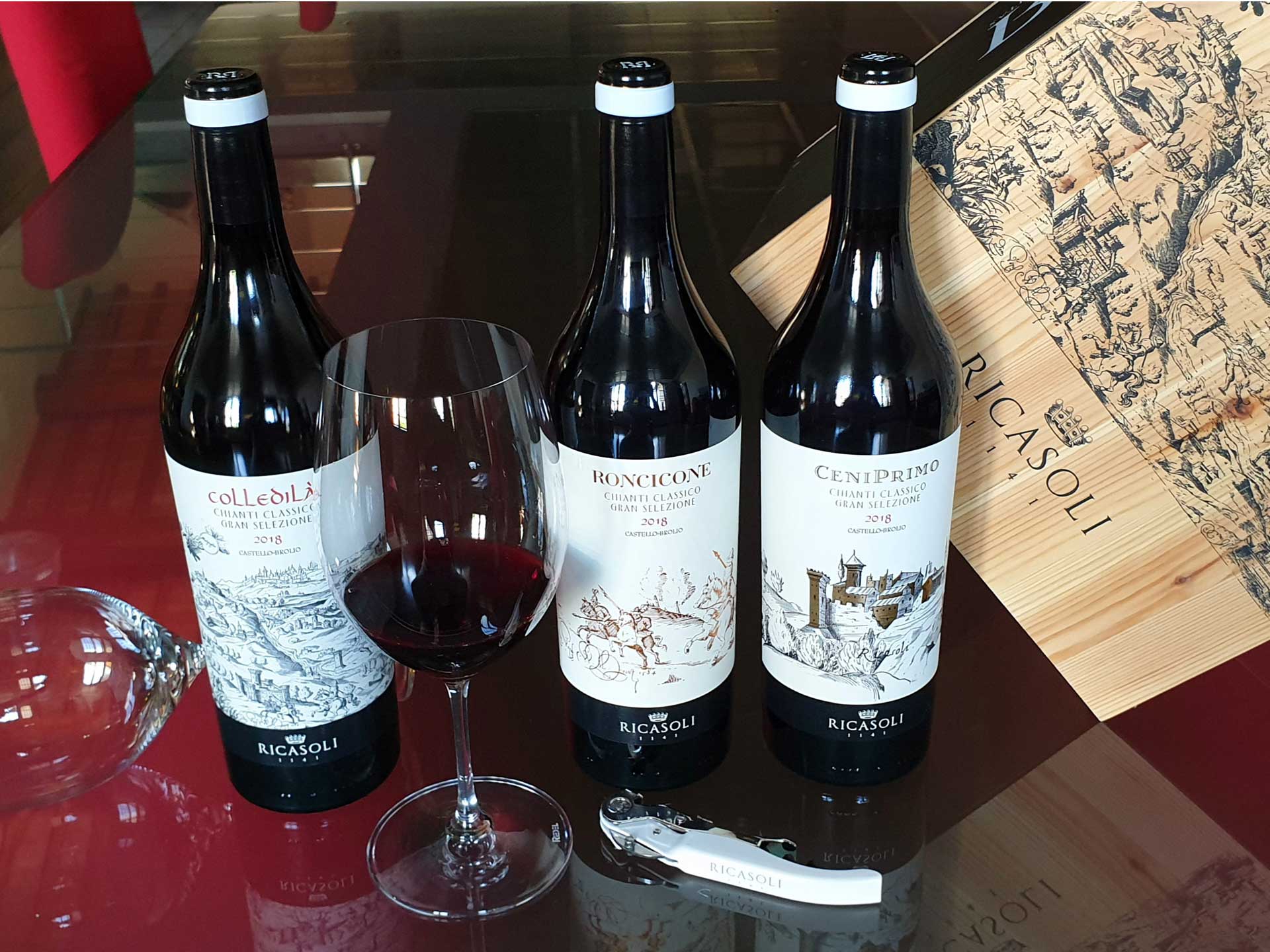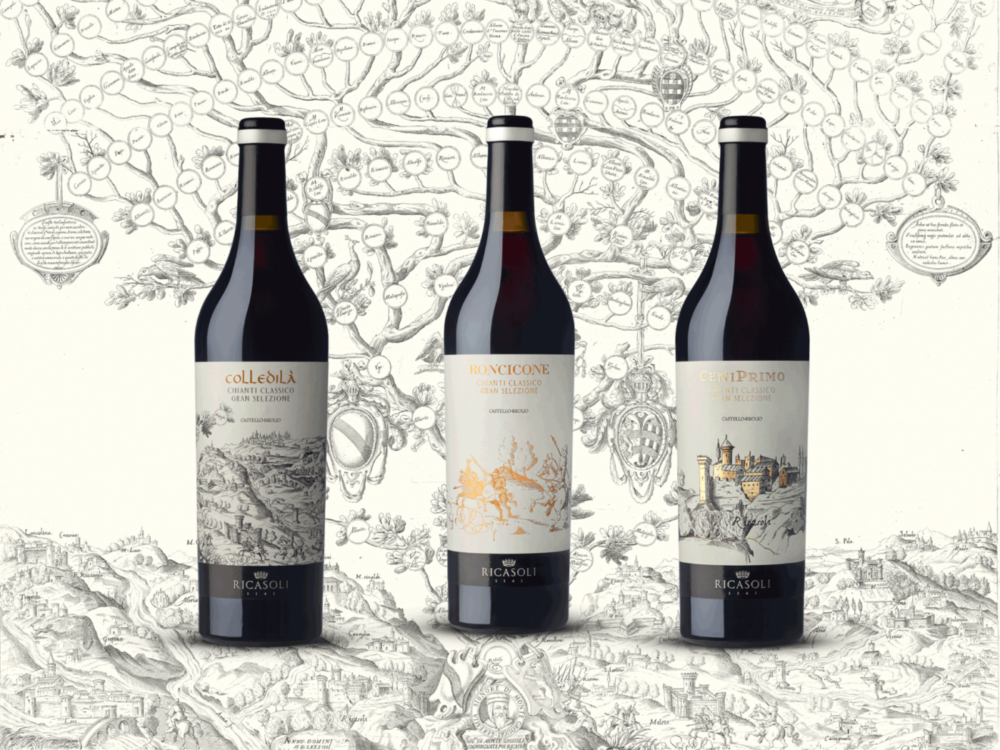 Colledilà, Roncicone and CeniPrimo 2018
18 June, 2021
The 2018 vintages of Colledilà, Roncicone and CeniPrimo – the three pure Sangiovese crus that flank the historic Chianti Classico Gran Selezione Castello di Brolio – are providing us with great satisfaction. The perfect score of 100/100 awarded at the end of May to CeniPrimo 2018 by the great American wine critic James Suckling – who also awarded Colledilà and Roncicone 98 and 97 points, respectively – seems to ideally bring full circle the "search for sublime wine" started by Bettino Ricasoli in the second half of the 19th century. According to Francesco Ricasoli, this is well-deserved recognition for the great work done by the Brolio Team over the years.
The three crus are the result of the in-depth studies on Brolio's land that were begun in 2005, and they are designed to be true "terroir" wines, that is, they maintain their peculiarities regardless of the climatic trend of the year. Since their first test (2007 for Colledilà, 2015 for Roncicone and CeniPrimo) they have clearly shown their character and highlighted the multiple possible expressions of Sangiovese in Brolio.
2018 was a challenging year, with a wetter-than-average climatic trend, but with excellent summer temperatures and dry and warm weather in September and October. Grape ripening took place slowly, as in the past, returning high-quality Sangiovese grapes. Judicious cellar practices then brought three perfect expressions of our production philosophy into our wineglasses. CeniPrimo has excellent intensity on the nose, hints of fresh fruit, especially of cherry, supported by a full body and velvety tannins. Colledilà stands out for its complexity and elegance, with a hint of citrus. Roncicone expresses floral freshness combined with balsamic scents, enhanced by a marked minerality. All three show great persistence and can be drunk right away but also held a long time in the cellar.
Three small masterpieces for our wineglasses that will be available in the best wine cellars and restaurants from July 1st.