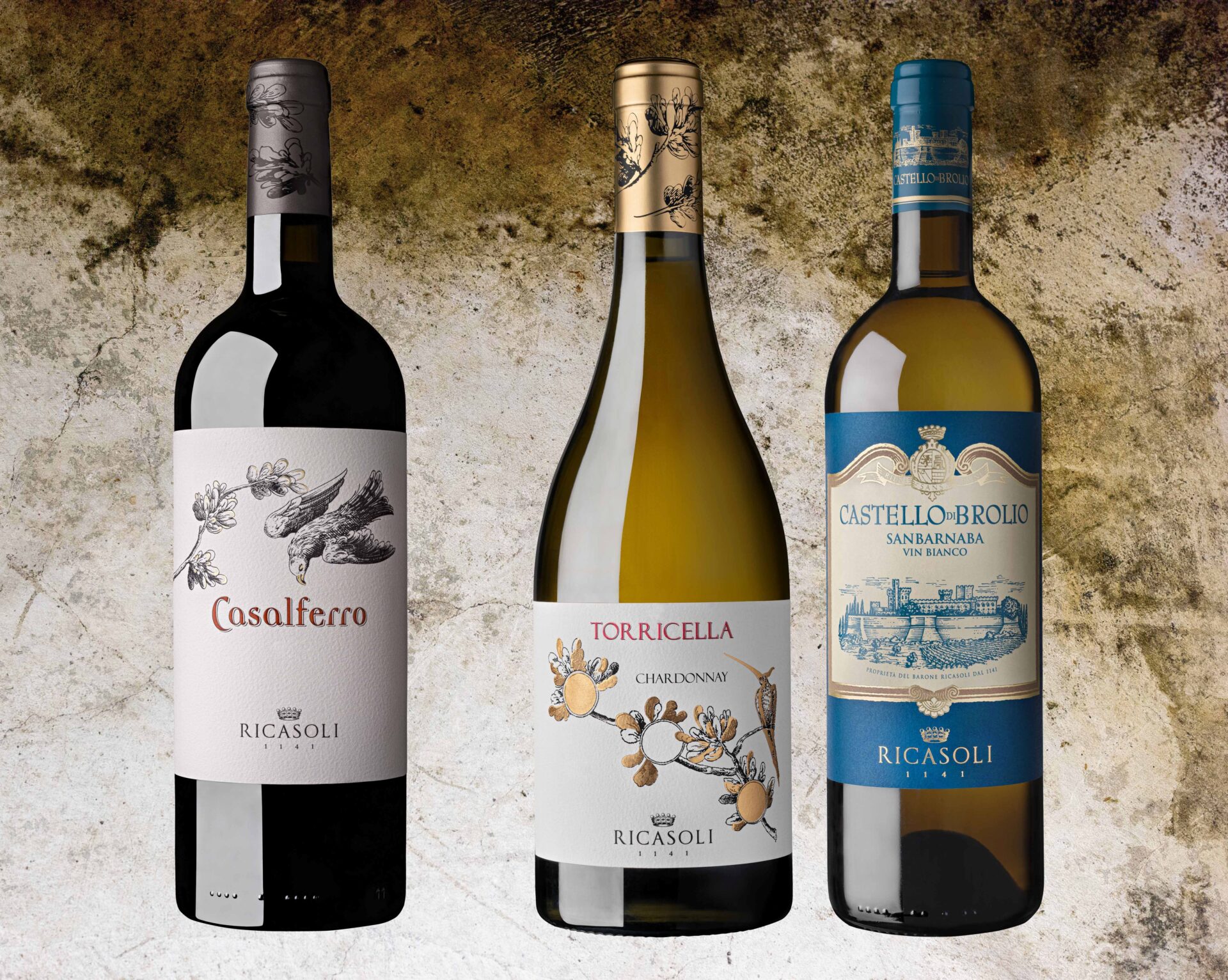 IGT Toscana
06 October, 2023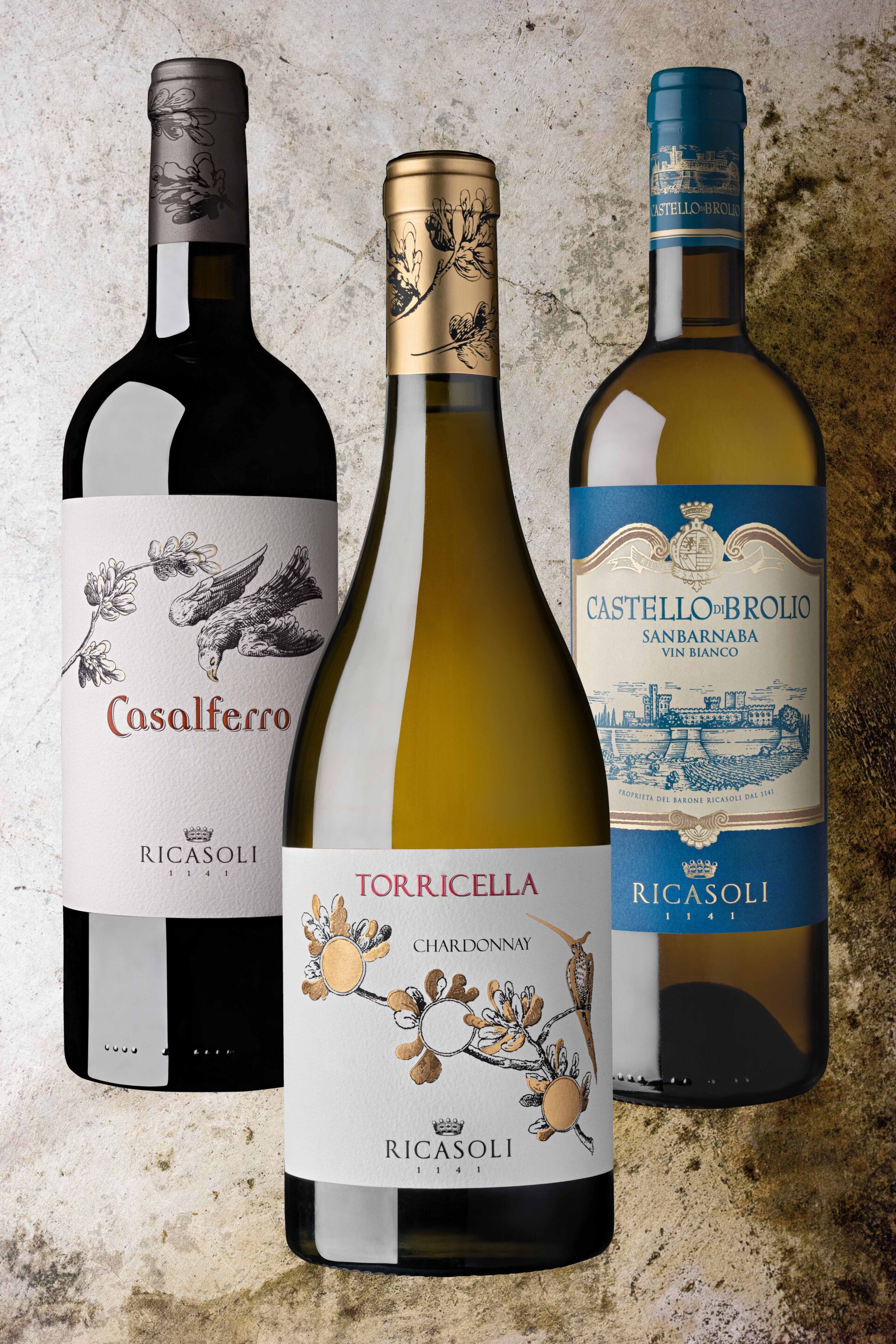 The world of IGT Toscana wines is decidedly diverse and complex, including both everyday wines and renowned international wines that, either due to grape variety or business decisions, are not part of the DOC or DOCG classifications.
Three labels at the top of the Ricasoli range can be said to belong to this elite group, with names that are well known to enthusiasts and experts alike: Casalferro, Castello di Brolio Sanbarnaba and Torricella, which are respectively Merlot, Trebbiano, and Chardonnay, all in their pure forms. These are the three wines that best express the terroir of Brolio, perfect for highlighting both grape varieties not traditionally associated with the Chianti region, like Merlot and Chardonnay, and a grape like Trebbiano, which is rooted in tradition but has not been fully appreciated yet.  These three wines, although quite different from each other, share significant complexity and structure, as well as exceptional finesse, elegance, and the distinctive taste of the land they come from.
Protecting this heritage in the wine world is now the primary mission of the newly formed Consorzio Vino Toscana (Consortium for the management of the Typical Geographical Indication Tuscany), which received official recognition from the Ministry of Agriculture at the end of August and can finally fulfill its role, safeguarding and enhancing the production of IGT Tuscany wines.
Ricasoli is a member of the Consortium, along with more than two hundred other prestigious names, sharing its main objectives. Francesco Ricasoli stresses the importance of this development, considering it "highly positive, as it will allow for better supply chain control and greater protection for the Tuscany brand, which needs to be promoted without being trivialized or worse, counterfeited.  Because where the appeal is strong, the risk is equally high".
For Casalferro, Castello di Brolio Sanbarnaba, and Torricella, belonging to the IGT Tuscany classification is a clear mark of high prestige, a name with global recognition that evokes charm, beauty, authenticity, and culture in the collective imagination. A priceless heritage to which they will continue to contribute at the highest levels.