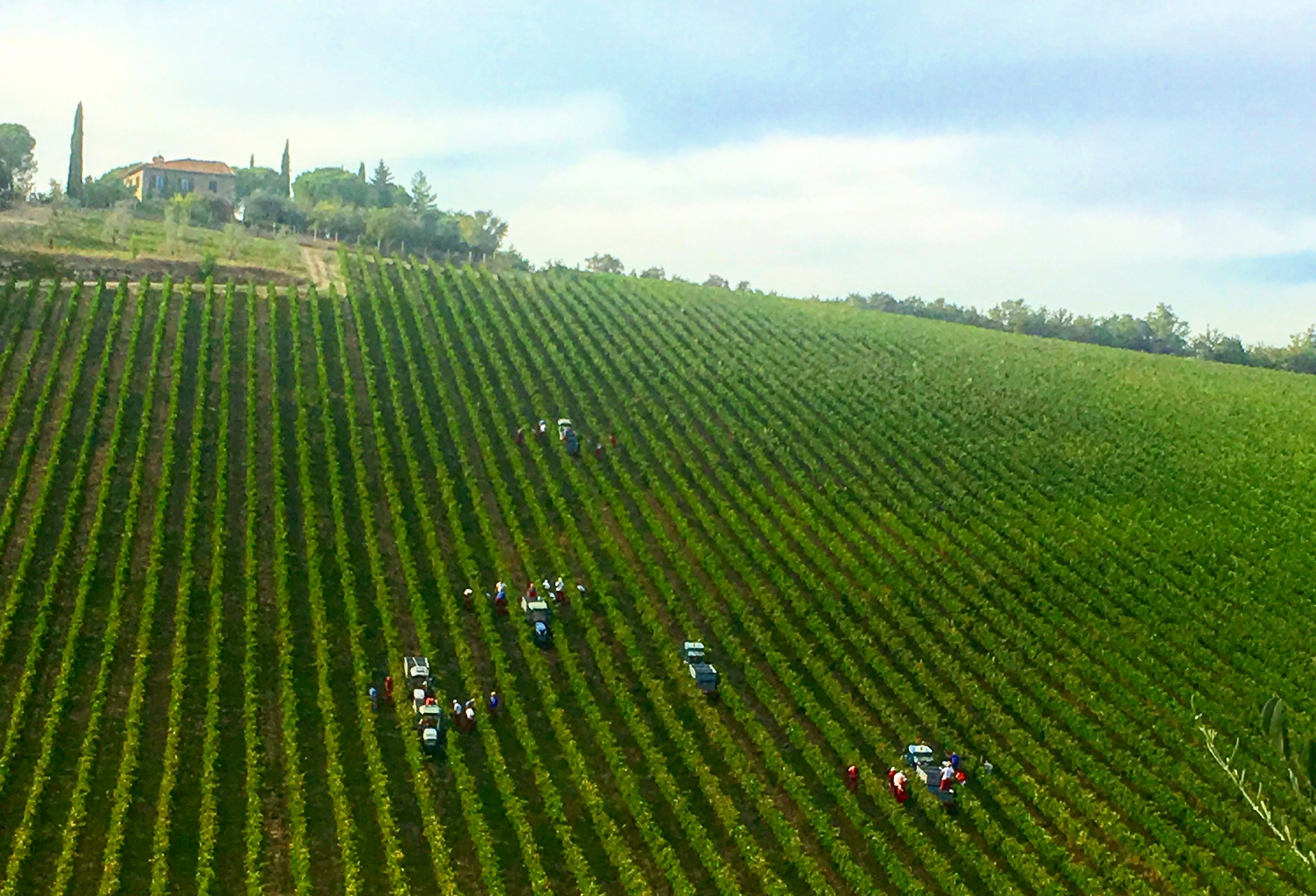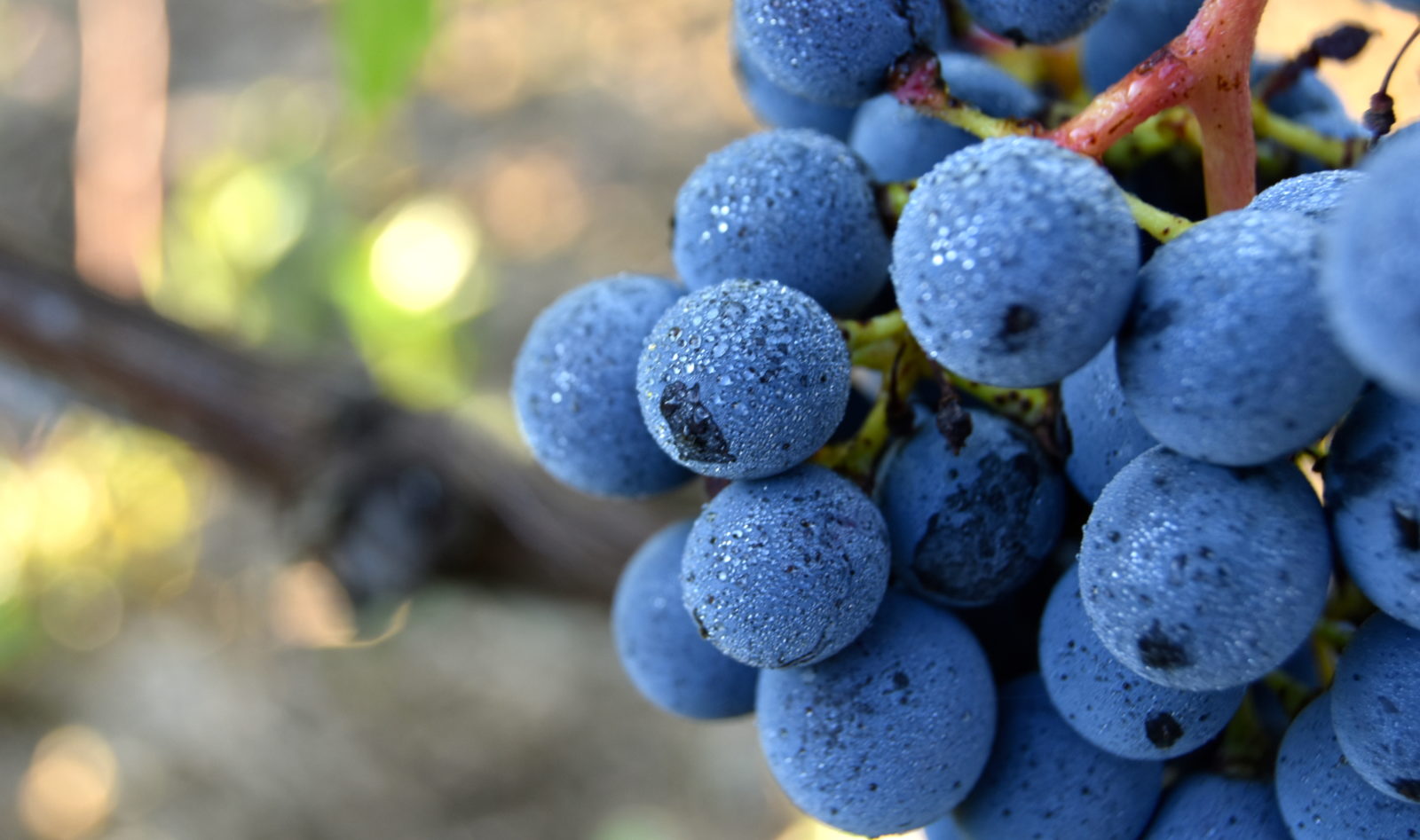 News from the vines
13 September, 2018
As announced last Thursday, this week we'd like to share the breaking news from the fields with you.
Even though we began harvesting the grapes used in our rosé at the end of August, harvesting of our Chardonnay and Merlot grapes began on Monday, 10 September. Only at that point did we have perfectly ripe grapes with ideal phenol levels. The month of August was irregular and treacherous, because while temperatures were always standard for the season there were frequent and full rain showers, with 63 mm of rainfall. For those of us who remember the drought of last year, this simple, small figure is amazing! Fortunately, this unusual weather pattern worked to the advantage of the grapes in their natural ripening. And most importantly, the plants never went into water stress and are perfectly healthy, down to the grape clusters. So let's keep this basic information in our memories when we taste Torricella and Casalferro 2018, obtained from these Chardonnay and Merlot grapes.
Our beloved Sangiovese grapes instead arrive last, and this is an undeniable fact. The cru vineyards are monitored continuously in collaboration with the Agriculture Department of the University of Pisa in order to choose the best time to begin harvesting. This procedure is based on very important reasons, because we consider our grapes' genetic heritage as a living being with its own particular dynamics that are to be respected, supported and protected. Human intervention during the year should therefore be attentive to details and extremely patient, with respect for timing and nature.
To conclude, it was a summer with months of uncertainty and worry due to frequent storms. We are therefore pleased that the early official data confirm our careful management of the vineyards has brought us to the harvest with healthy and well-balanced grapes with a perfect balance of sugar and acid contents.
Precision viticulture in the vineyards is maniacal at Brolio, to say the least. And we can only thank the wonderful team that works in the vineyards all year long. In particular, we'd like to thank our great agronomist, Massimiliano Biagi, for his rare patience and extreme elegance.