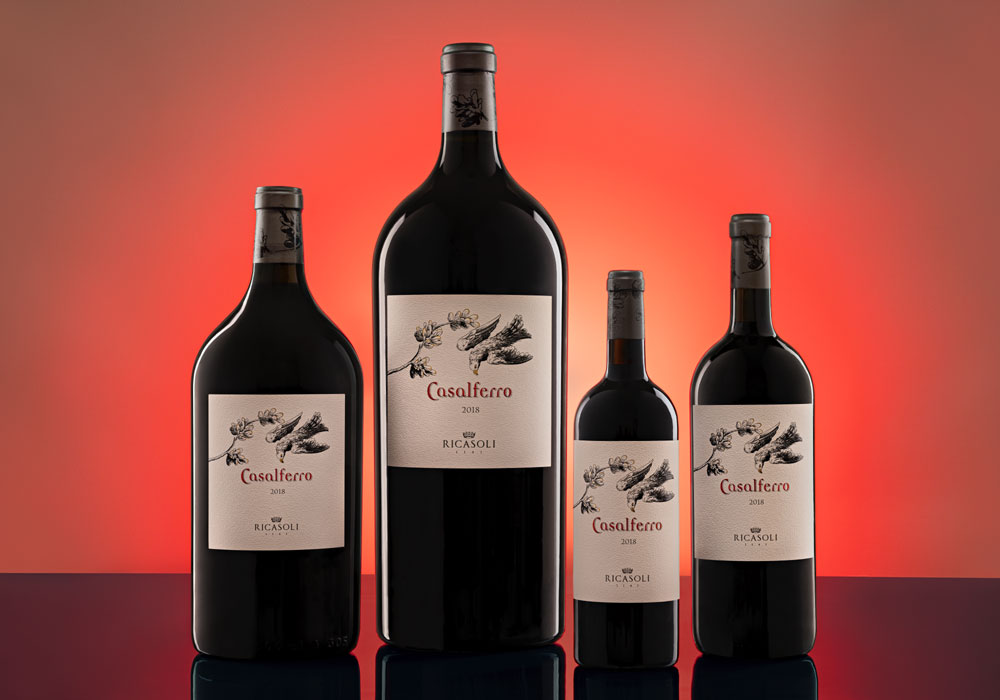 Casalferro 2018
25 March, 2022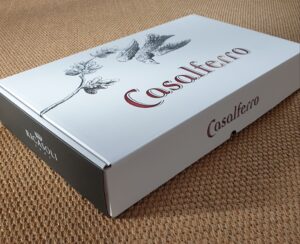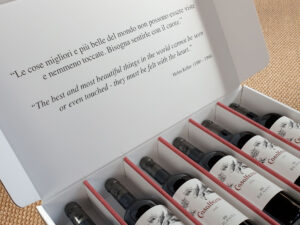 Casalferro 2018 is the great new wine from the Ricasoli terroir selection, a contemporary wine which exalts the noblest qualities of Merlot, highlighting its perfect suitability to the ground of Brolio.
A complex red with elegant, harmonious flavor, freshness and mellow depth of body, born of a selection of the very best Merlot grapes from the 2018 Casalferro grape harvest, taken from three particularly renowned vineyards of Brolio. They are Vigna Sodacci, Vigna Casalferro and Vigna Pecchierino, three plots between 400 and 500 meters with various expositions from the south to the northwest.
The altitude is especially characterizing and ensures the freshness and acidity typical of our area. The particularity of the dark soil, Frankish clays and essential organic particles give the final touch to its exclusive personality. "The capacity of the roots of the vines to reach deep into the soil and the quality of the adaptation to the climate make it so that in the grapes, one finds the chianti DNA that characterizes all the great wines of the Ricasoli selection," explains Francesco Ricasoli. This region gives the wine its uniqueness, so Ricasoli spends plenty of time on the study and application of sustainable viticulture, always with the aim of conserving the environment.
With Casalferro 2018, even the packaging speaks to Ricasoli's dedication to sustainability: the tissue paper wrapped around the precious bottle is handmade at a small artisanal shop in Fabriano, without the use of chemical products. It contains fragments of grape shoots from the three vineyards where the wine is born.