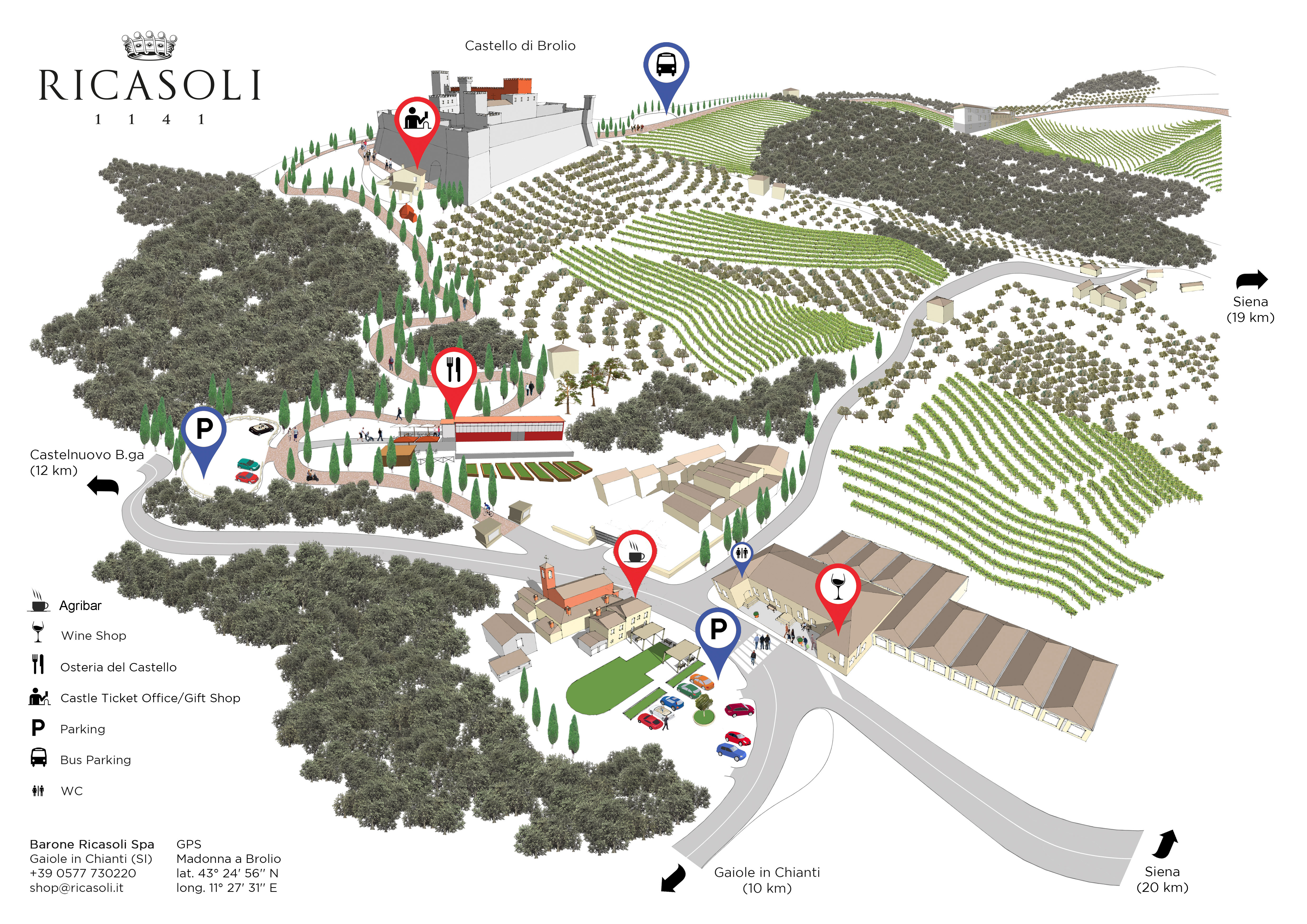 Plans for Easter?
29 March, 2018
The upcoming Easter holidays often mark the beginning of nicer spring days.
Temperatures are milder, daylight savings time means the days are longer, and there is a clear and unmistakable feeling that the long, cold winter is by now a thing of the past. All this makes it easier to plan activities that include travel and luggage.
Spending a few days in the country is a way to regenerate from the stress (whether from the city of not) and face the following months with renewed energy. For those who just returned from Dusseldorf, after working tirelessly during the days of Prowein, or for those who are about to leave for Verona for the four days of Vinitaly, the Easter break can be a true miracle cure.
If you've organized a trip to come see us, we're looking forward to seeing you with great pleasure. If you haven't planned anything yet, we would like to remind you that here at Brolio there are numerous ways to spend your days relaxing, and all of them are very pleasurable.
You could begin by visiting our cellars, then book a special tour created for and dedicated to you. For the free spirits who can't stand to be forced into preset times, the self-organized visit around the grounds of the Castle followed by a refreshing stop at the Agribar can be a good solution. And if you wish to relax in mind and body in a state of absolute relaxation can book a beautiful room at the Agresto and a dinner at the Osteria del Castello restaurant. We've eaten at the Osteria, after wondering at length what was happening in the days immediately before its reopening, and we booked the Easter menu.
Are your taste buds ready and your luggage packed?
Happy Easter!