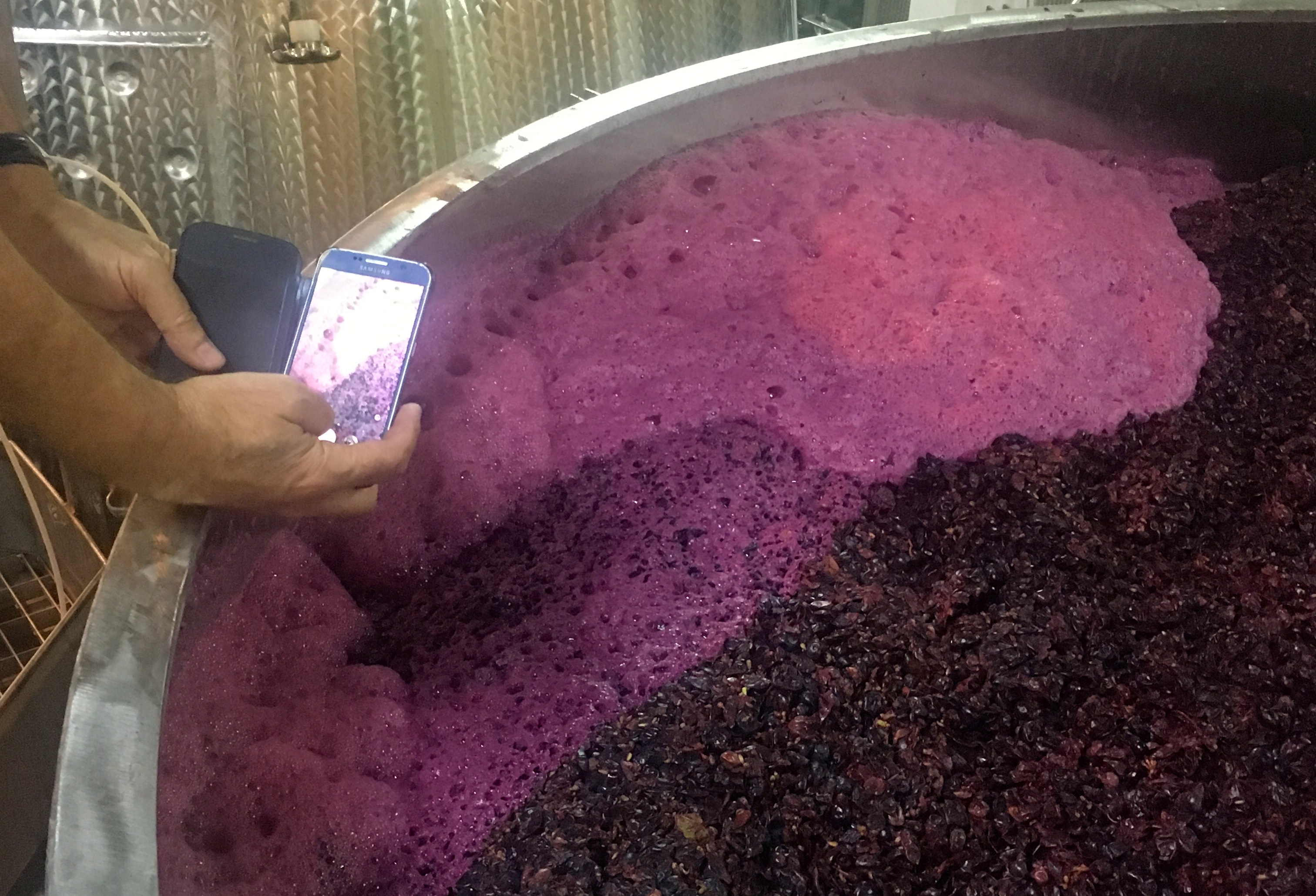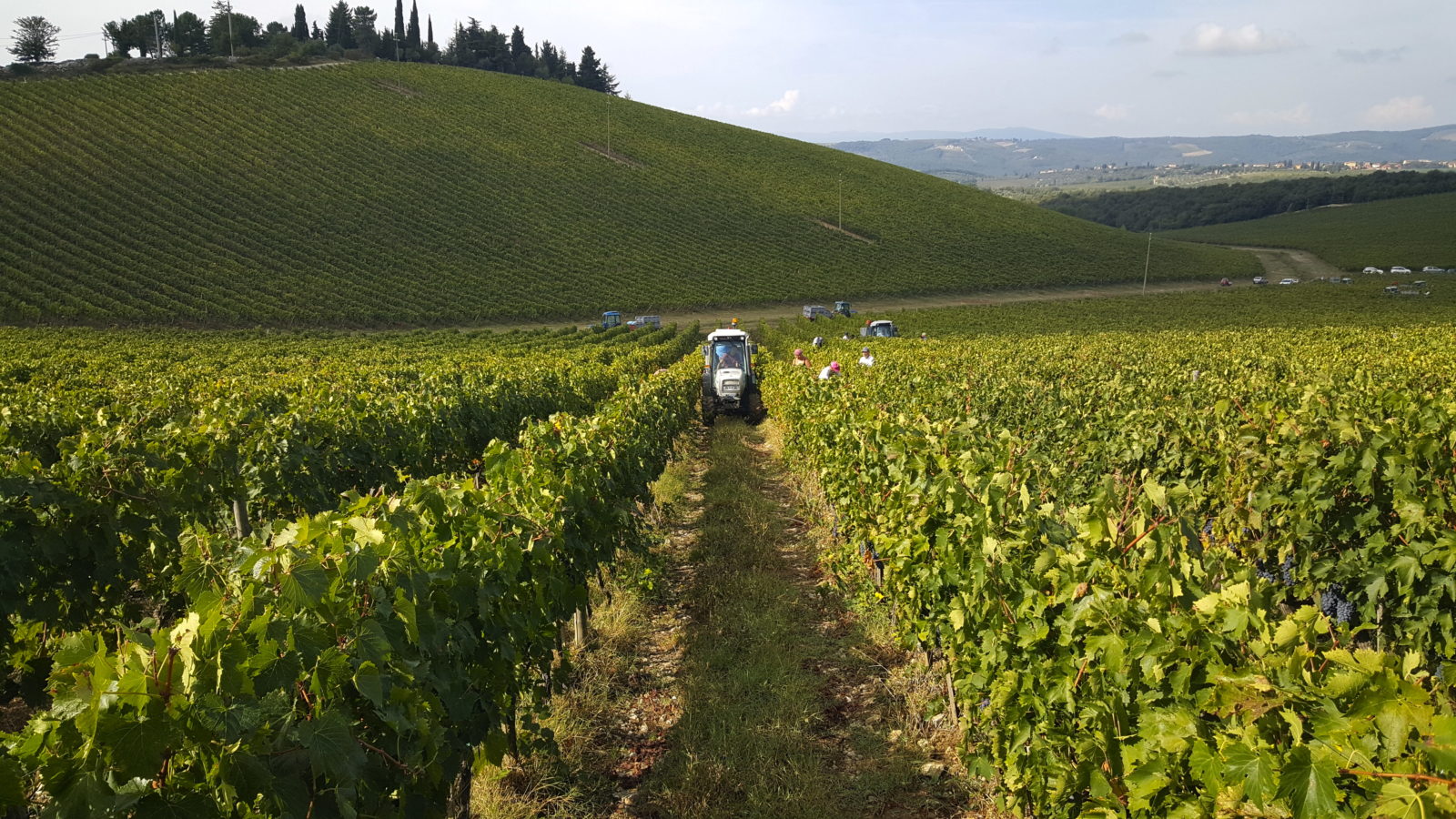 From Sangiovese to Sangiovese
27 September, 2018
If you stroll through the rows of vines, you might hamper the delicate work carried out in these harvest days by what we described in an earlier post as the wonderful team at Brolio. But as you stroll through the rows, you also notice the cheerfulness of this team, where the many small groups moving along the rows pass the time by singing popular melodies and songs in chorus. They sing in Italian but also in local Italian dialects and in other languages, in that international spirit that the workers have taken on over the years, formed as they are by families coming from many different countries who now live at Brolio, many for several generations. But in the last few days, the air has been even more charged, more exuberant, ever since the harvesting of our beloved Sangiovese grapes began. Hurray!
The young vineyards were the first to be harvested: good levels of sugar and excellent acidity and pH. In the meantime, the crus are monitored constantly and carefully, with continual analysis of the aromatic profile in collaboration with the Agriculture Department of the University of Pisa. One student from the University of Pisa has followed all the phases by remaining constantly in the company. The harvest of these prized vineyards began 24 September.
At the same time, in the fermentation cellars the new grapes are studied and choices made. This year some vats will be inoculated with selected yeasts from Brolio, an experiment carried out in 2017 with excellent results. The two native saccharomyces strains will help us exalt our terroir even more, and personalize our wines and their significant cultural and genetic patrimony.
The grape harvest is beautiful!