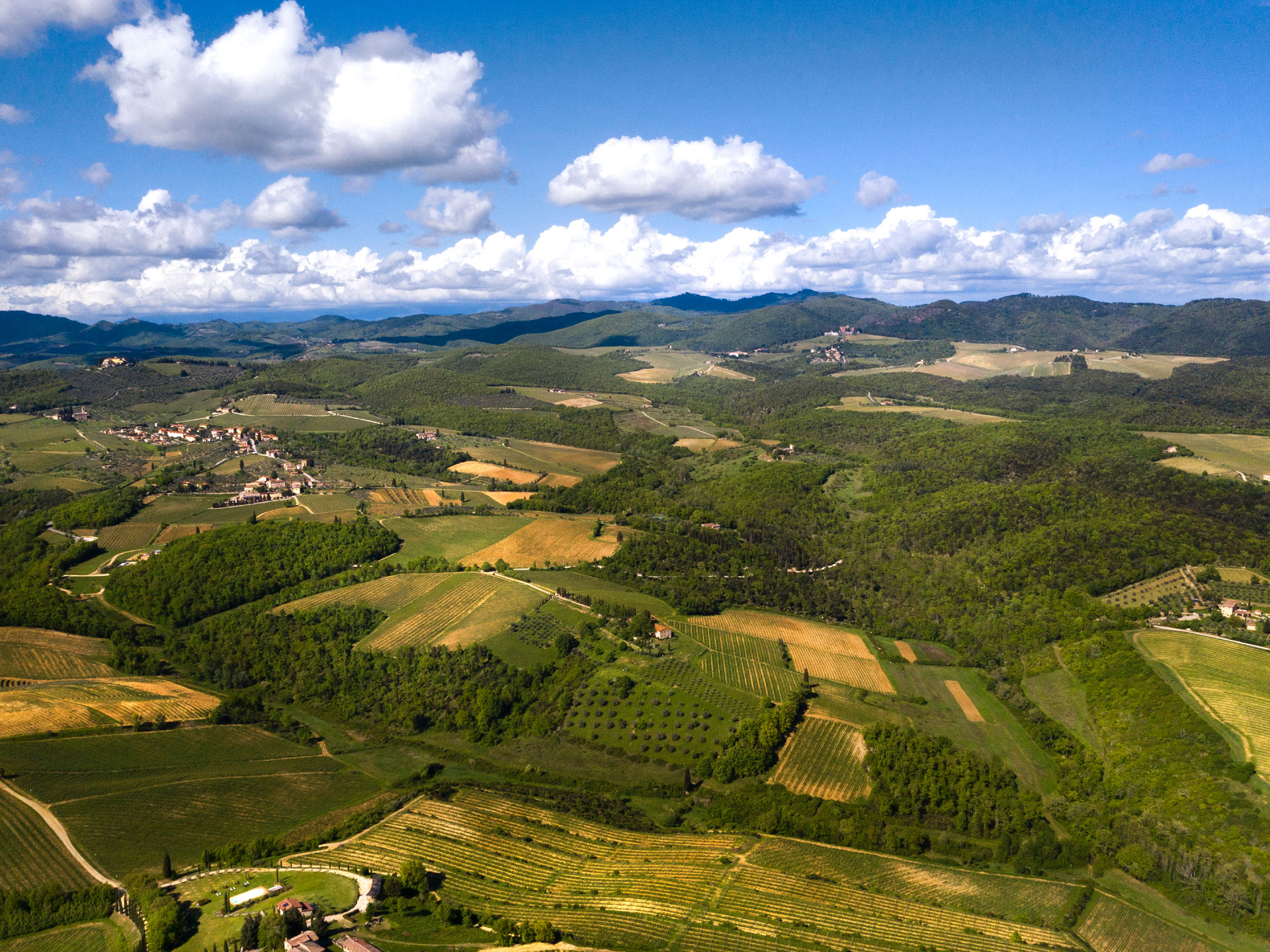 Sangiovese soil types
11 June, 2021
As Francesco Ricasoli often explains, Sangiovese is a very sensitive grape variety. Even minimal changes in altitude, microclimate and soils can render a completely different sensory profile in the wines made with this grape. For this reason, and in order to continuously improve the results of its Sangiovese in the wineglass, Ricasoli mapped its 240 hectares of vineyards in a large three-year zonation study, identifying 19 different types of soils on the estate.
Among the five main types identified, certainly the one called "Ancient Fluvial Terrace" is particularly complex. As the name suggests, it derives its composition from alluvial deposits created by the main waterways, in particular the Arbia River and the Massellone torrent and their tributaries. In the Ricasoli vineyards, this type of soil is concentrated at altitudes between 260 and 300 meters near the waterways still present. These are soils characterized by silt and clay, poor in limestone and organic substance, such as Argenina, sometimes reddish in color, or Flysch di Santa Fiora, browner. Due to their origin, they are very susceptible to erosion and compaction: in some stretches of the Arbia River, the signs of terraces or alluvial deposits at altitudes different from the current course of the river can be seen even with the naked eye.
These soils give life to wines with very rich aromas, good structure, volume and persistence. And it is also here, at 300 meters above sea level, that the CeniPrimo cru vineyard grows, producing a very intense and strongly balsamic red wine, just rewarded the perfect score of 100/100 by the American critic James Suckling.