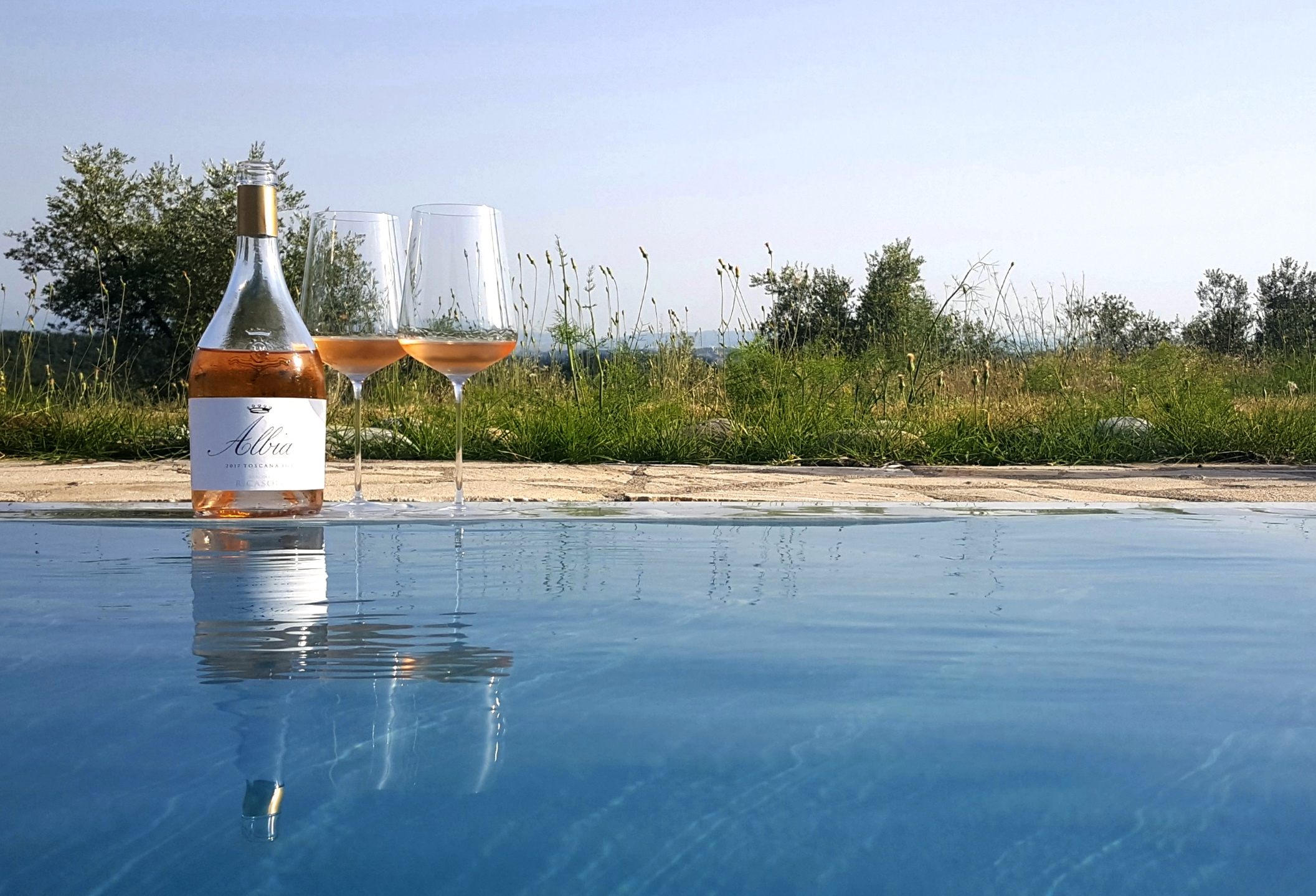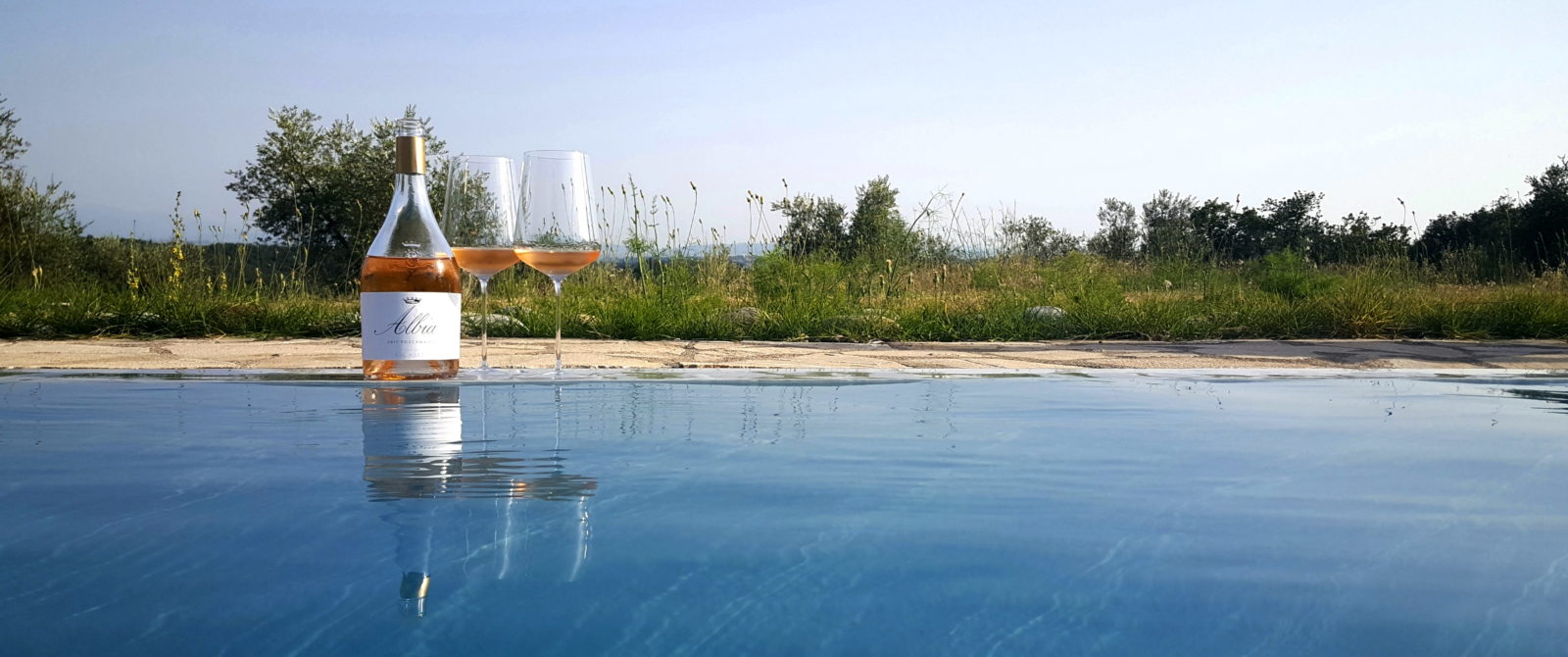 Summer evenings and refreshing glasses of wine
19 July, 2018
The summer heat seems to have finally arrived. This year it came a bit later, but as often happens, it arrived with overpowering force.
Those already on vacation can cool off at the sea or in the mountain, while those left in the city travel to all sorts of places in their daydreams.
Surfing social media in these days is like diving into blue seas or climbing up green mountainsides or having an aperitif beside a beautiful swimming pool, and so on and so forth!
Meanwhile, Brolio is lovely: the days are hot, as they should be in mid-July, but a cool breeze unfailingly arrives every evening, for the joy of visitors to the Castle who decide to enjoy a Sunset Tour.
But apart from social media, breezes and blue seas, the images in our post today will give you a perfect idea of summer evenings at the Ricasoli estate.
Because lots of clear, fresh water can certainly defend you from heat and thirst, but a glass – or better, two glasses – of Albia Rosé or Albia Bianco at the end of a day, while waiting for dinner at the sea, in the mountains or in the city, is one of those things that should be prescribed on a regular basis to heal our spirits.
We're following this prescription to the letter!
And you?