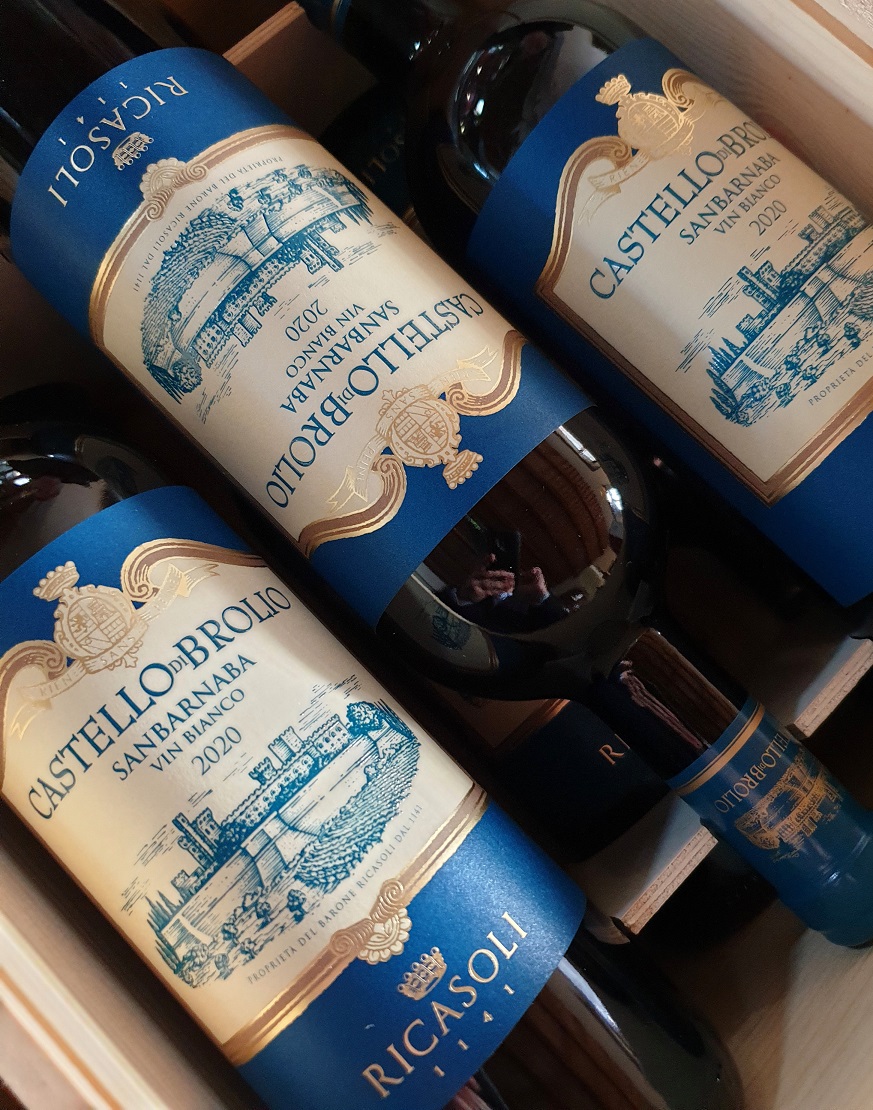 The debut of Sanbarnaba 2020
21 April, 2023

A great white wine commissioned, perfected and produced in one of the regions which has been the birthplace of major red wines since time immemorial. Castello di Brolio Sanbarnaba Vin Bianco, an elegant and intense Trebbiano, produced from the 2020 wine harvest, has only recently made its debut in society.
Of course, this is an exceptional Trebbiano grape, which has been grown at Brolio for more than a century and, as Francesco Ricasoli explains, was selected because "of its extraordinary potential. After almost ten years of research, we decided to give the Trebbiano di Brolio a contemporary interpretation, dedicating to it a small parcel of land on the Tarci farm in 2018."  According to tradition, a shrine had been erected on that farm for San Barnaba, protector of the vineyards from hail, so the wine and vineyard have been dedicated to him.
Little more than a strip of rows, 1.18 hectares in total, the vineyard of San Barnaba is situated in a very favorable position, in rich sandstone soil, with a clear prevalence of arenaria, which hosts the Trebbiano roots at a high density of 6,600 vines per hectare.
The Castello di Brolio Sanbarnaba 2020 is soft, harmonious, with a strong flavor and a long after-taste, which gives it a place among the finest of wines, able to interpret the passing of time with the evolutionary potential typical of its land.
The non-classical vinification choices have played an important role; left in cocciopesto amphorae produced in Tuscany, with the skins macerating for around three months, after which the wine was aged for a year – 40% in amphorae, 30% in stainless steel tanks, and 30% in tonneaux of second and third passage.
Castello di Brolio Sanbarnaba 2020 was bottled on November 20 2021 in 5,600 Bordolaise bottles and 50 magnums. Absolutely unmissable!