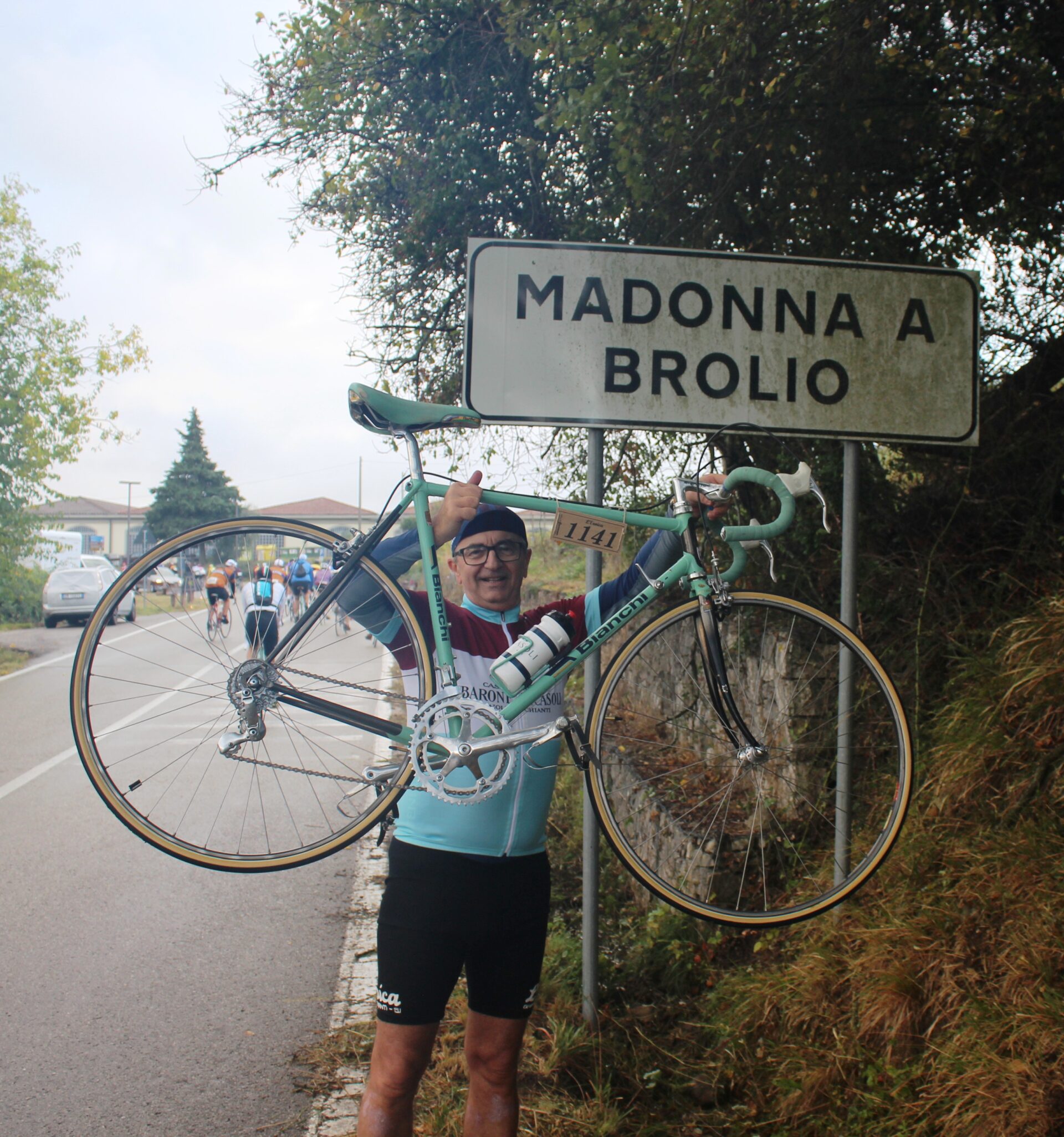 The great return of the L'Eroica
23 September, 2022
The countdown has started for what promises to be a memorable edition of l'Eroica, a vintage cycling race born in Gaiole in Chianti in 1997, based on an idea by Giancarlo Brocci and now well-known and popular worldwide. Every year, l'Eroica brings thousands of passionate cyclists from all over the world to the legendary Tuscan dirt roads. They try their hand at spectacular (but often challenging!) routes of variable length, pedaling on vintage bikes that remind us of a bygone era. The 2022 edition, which celebrates the 25th anniversary of the race, is back with pre-pandemic attendance levels, promising to break all records in terms of excitement and participation.
Ricasoli has always been closely linked to the event, not only as its main sponsor, but also because it is one of the symbolic places for the race, with the evocative departure of participants by the entrance of the company at dawn and their passing along the walls of the Brolio Castle, lit by the light of many torches. This year it will give a special welcome to the multilingual, colorful, and cheerful people of l'Eroica on behalf of the entire Brolio world. From the Castle, which is open for visits without appointment from September 28th to October 4th, it will pass by the winery, the Osteria, and above all, by l'Eroica Caffè Brolio, a bar inspired by vintage cycling.
"We are really happy to participate in the twenty-fifth anniversary of l'Eroica in an atmosphere of total serenity," declared Francesco Ricasoli. "It will be a great party for all the participants and fans of this race, one that celebrates the spirit of cycling and the beauty of our territory in an extraordinary way. And last but not least for the whole community of Gaiole in Chianti."
The festivities in Brolio will start on Friday, September 30th, the day before l'Eroica. Two events are scheduled: in the morning, there will be a guided tour of the Castle and the winemaking cellars, followed by wine tasting and lunch at the Osteria; in the evening, great enthusiasm is expected at l'Eroica Caffè Brolio with a DJ and grilled specialties. The bar will also play center stage on Saturday, October 1st. On that day, it will open at dawn for the departure of our "heroes," and in the evening it will repeat the party serving apetizers until midnight. On Sunday, October 2nd, it will be the designated meeting point for participants. A shuttle bus will connect Brolio to Gaiole over the three days of celebrations.
For all details and reservations, visit: https://www.ricasoli.com/en/eventi-en/waiting-for-leroica-3/