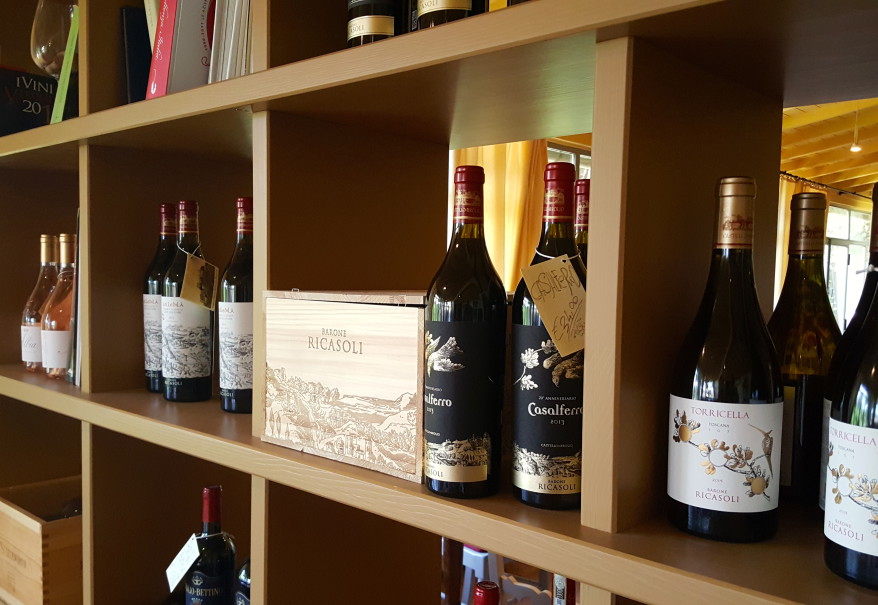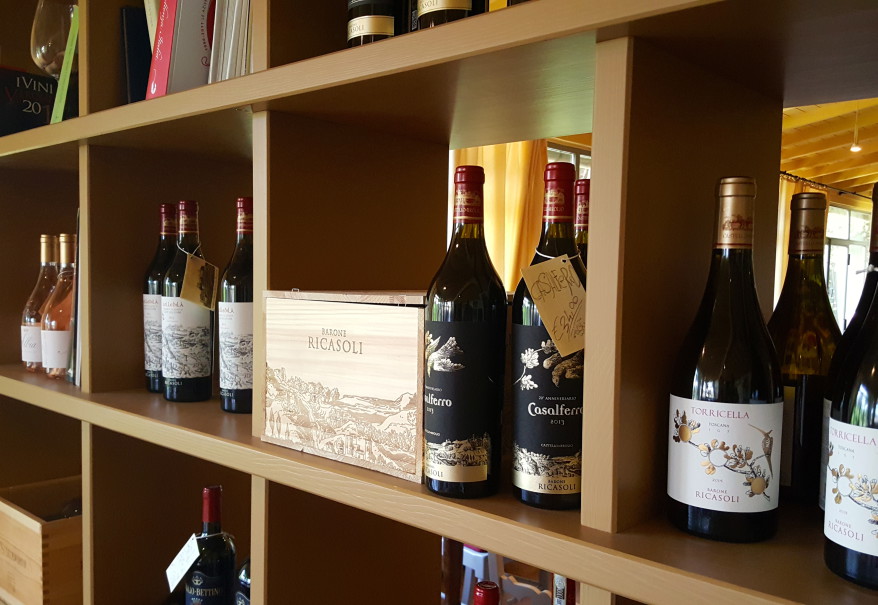 The new wine list at the Osteria del Castello restaurant
25 May, 2017
Here in the Chianti Classico area, the tourist season at the Osteria del Castello restaurant began a couple of months ago. But winter was a time of great renewal, as often happens.
Our habitual clients – and even first-time diners – won't fail to notice a large wooden divider, with shelves and cupboard doors, through which the rest of the dining area can be seen. This bookshelf was planned and built to hold not only interesting publications but also bottles of our wine.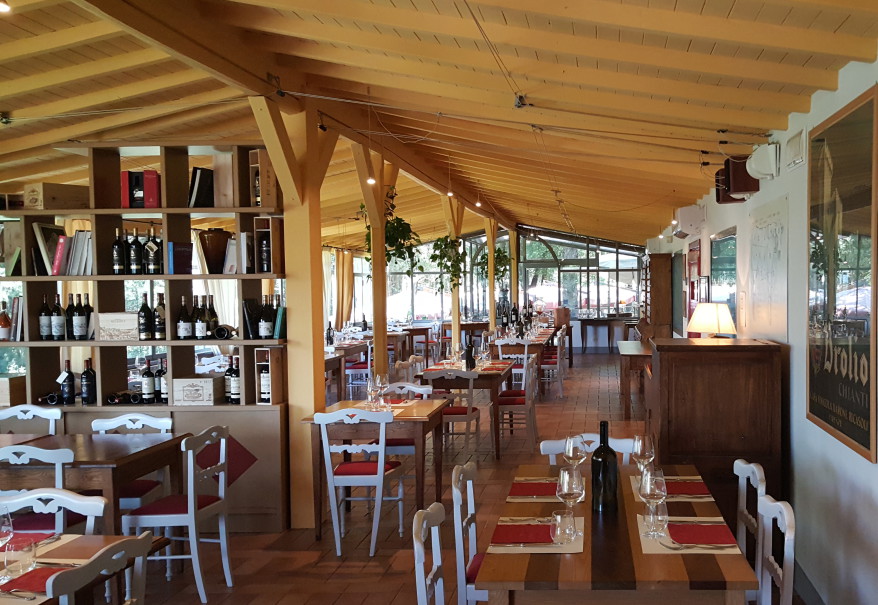 Nothing unusual here, you'll say, since furnishings often change in restaurants. But this is not merely an item of furniture: it's our new wine list. It will be easy to choose the wine you prefer after perusing the labels on the wine bottles displayed. You'll drink our wines at the same price as at the nearby wine shop, the Brolio Enoteca, and pay only the same small corkage fee for all wines. In this way, our most important wines will be available at a much lower cost than from a normal wine list, and we hope this will encourage diners to try them.
Alen will explain everything to you, with his courtesy and manners of a well-bred host. But only after having given you all the time you need to read the welcome from our menu, which you can see below.
The Osteria offers a welcoming ambiance, with a simplicity and attention to detail that will make you feel both comfortably at home and in an elegant castle. This is the spirit of our restaurant, where you encounter our terroir in our dishes and in your glass. In addition to the breathtaking views, our nearby vegetable garden is the inspiration for our chef, Silvia Zinato, to elegantly transform and interpret the seasons and the quintessential essences of the most classic Chianti. The menu is based on traditional dishes alongside contemporary inspirations using only Tuscan ingredients: our extra virgin olive oils, distinctive meats and seafood, all thoughtfully prepared. They are then, paired with the perfect wine, which might even surprise you. (FR)