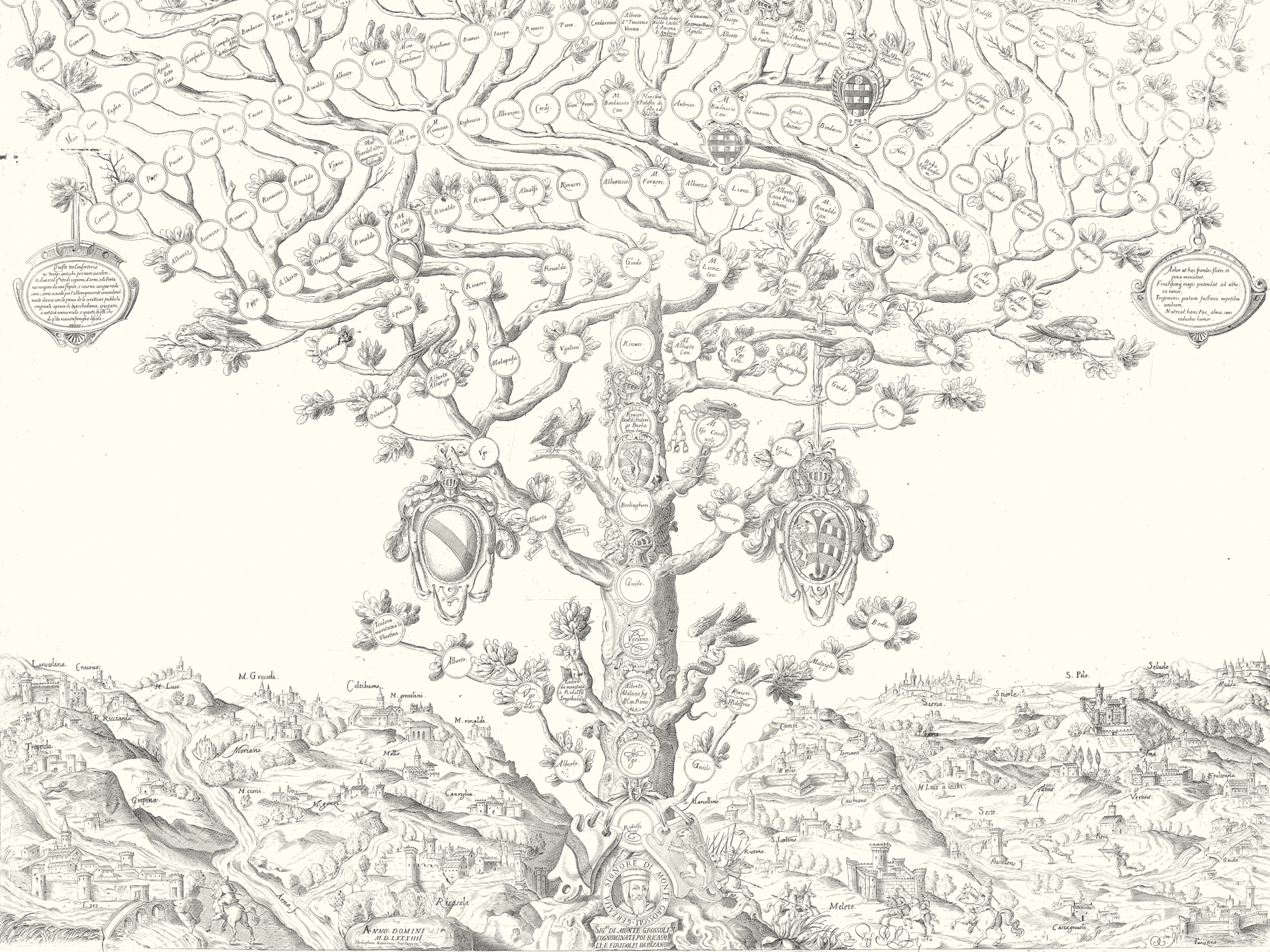 The three Sangiovese cru: Colledilà, Roncicone, CeniPrimo
23 July, 2021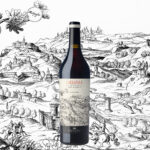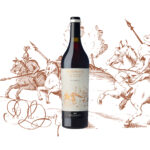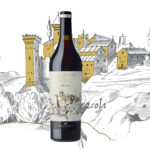 The three labels of the Ricasoli Chianti Classico Gran Selezione series – Colledilà, Roncicone and CeniPrimo – in their extreme elegance represent one of the most significant explorations of the history of the Ricasoli family. This because they employ three details of the Ricasoli family tree, a precious historical document rich in information about its period.
The ancient print dates from 1584 and is preserved today in the Castle of Brolio. It was probably created by a monk engraver and writer based on the studies of the well-known historian Scipione Ammirato commissioned by Giuliano Ricasoli (1553–1590). Giuliano was an important diplomat of Florence under the Medici, and he wished to reconstruct the history of the family and its three branches, the Ricasoli of Brolio, the Ricasoli of Meleto and the Firidolfi of Panzano.
The result is a document that is both aesthetically appealing and also of great importance not only for the history of the Ricasoli family, but also for that of the whole Chianti area. It is a fascinating reconstruction of a period in which the protagonists are the various members of the Ricasoli family with their passions – such as hunting – alongside the landscape of the Chianti (and Valdarno) areas where they lived. Forty-one towns are represented within it, some for the first time in history, such as Gaiole, Radda or Panzano.
The three details of the great historical map in the labels seem to allude in a subtle way to the spirit of each of the three Sangiovese crus: the elegance of the Chianti landscape with its hills dotted with strongholds alludes to Colledilà, the exuberance of two knights fighting to Roncicone and the reassuring fortified fortress of the village of Ricasoli to the generosity of CeniPrimo.
For further information see: Francesca Marchetti/ Donatella Tognaccini "Le più antiche immagini del Chianti. L'albero genealogico dei Ricasoli in una stampa del 1584" ed. Centro di Studi Storici Chiantigiani (2009).