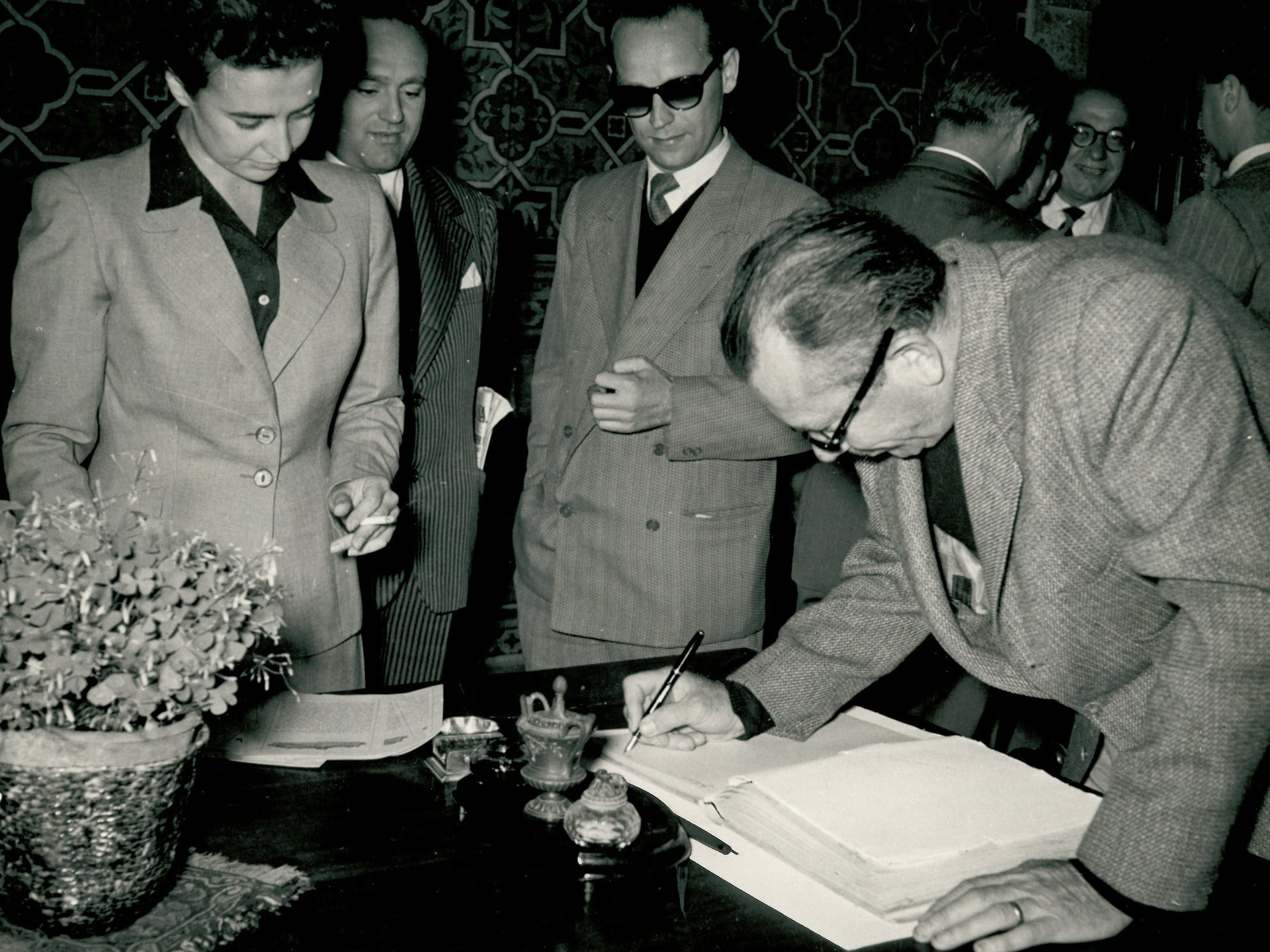 Today we'll look at history
11 September, 2020
The 1950s have gone down in history as the era of the Italian economic miracle. Especially the second half of that decade was a golden moment for the economy and culture of the country. After the dark period of the Second World War and the dictatorship, Italy experienced years of impressive economic growth and optimism, full of transformations in all fields. The iconic brands of cars, fashion and design were born, and the value of products Made in Italy was established in the world.
Brolio participated in this rebirth as well. The Castle, occupied during the war by first one side and then the other, began to make itself known as an extraordinary destination in the Chianti Classico area. The Baron Luigi Ricasoli did the honors on the occasions of stopovers from two really special visitors who were protagonists of the post-war period.
A very young Sofia Loren, who debuted in those years and became a true diva between Rome's Cinecittà and Hollywood, was the protagonist of an extraordinary historical film in which she was involved in the activities of harvesting. But she was not the only famous person to come by Brolio at that time.
John Steinbeck, the well-known American writer who received the Nobel Prize in Literature in 1962, also passed through here in 1953. The Castle was one of the stops on his long journey in Europe immediately after the publication of his masterpiece East of Eden, from which the film of the same name was made, directed by Elia Kazan and starring James Dean. Steinbeck said in an interview at the time that he was impressed by the rebirth of Italy. The photo we found in our archives shows him signing the Castle's visitor book.