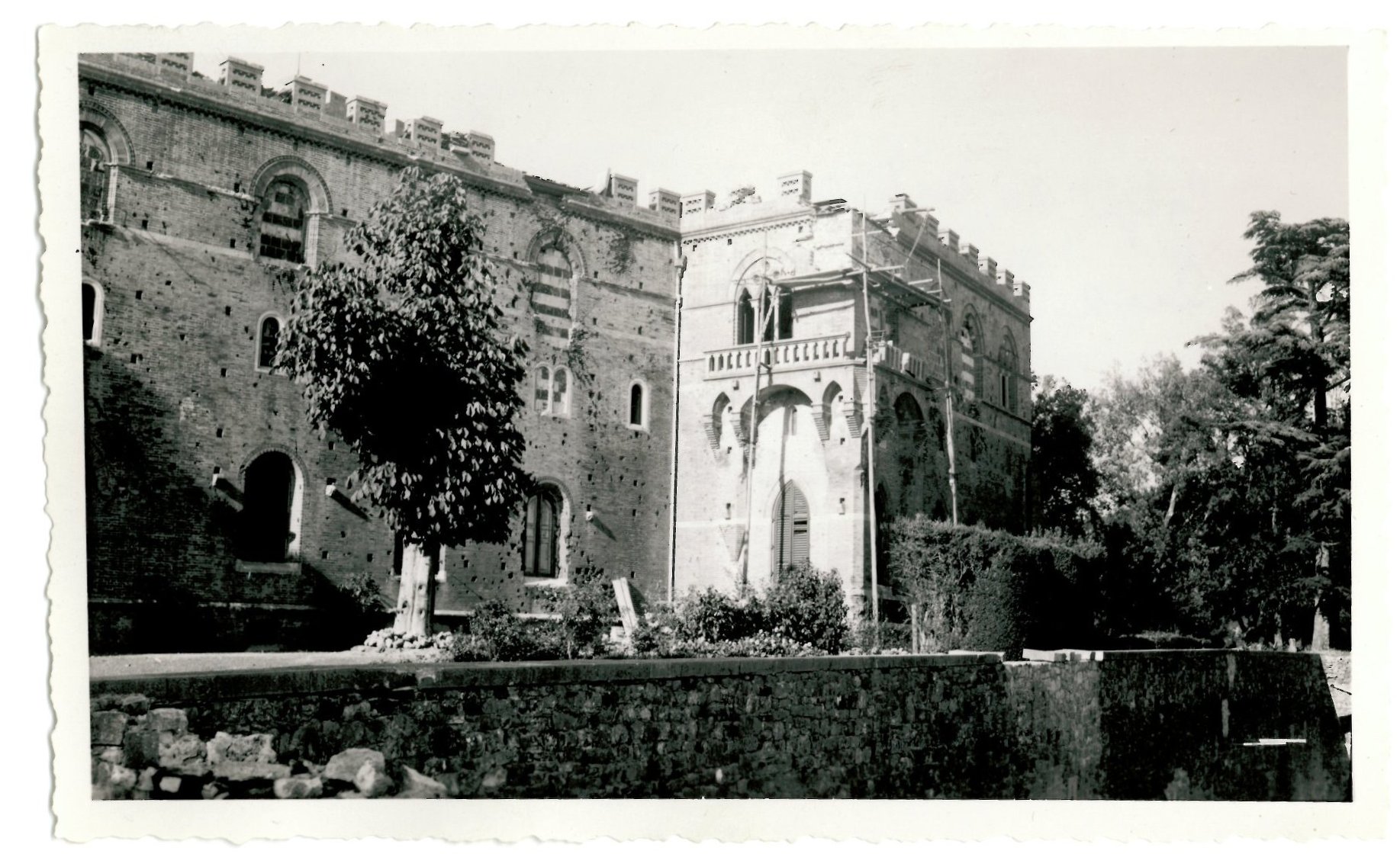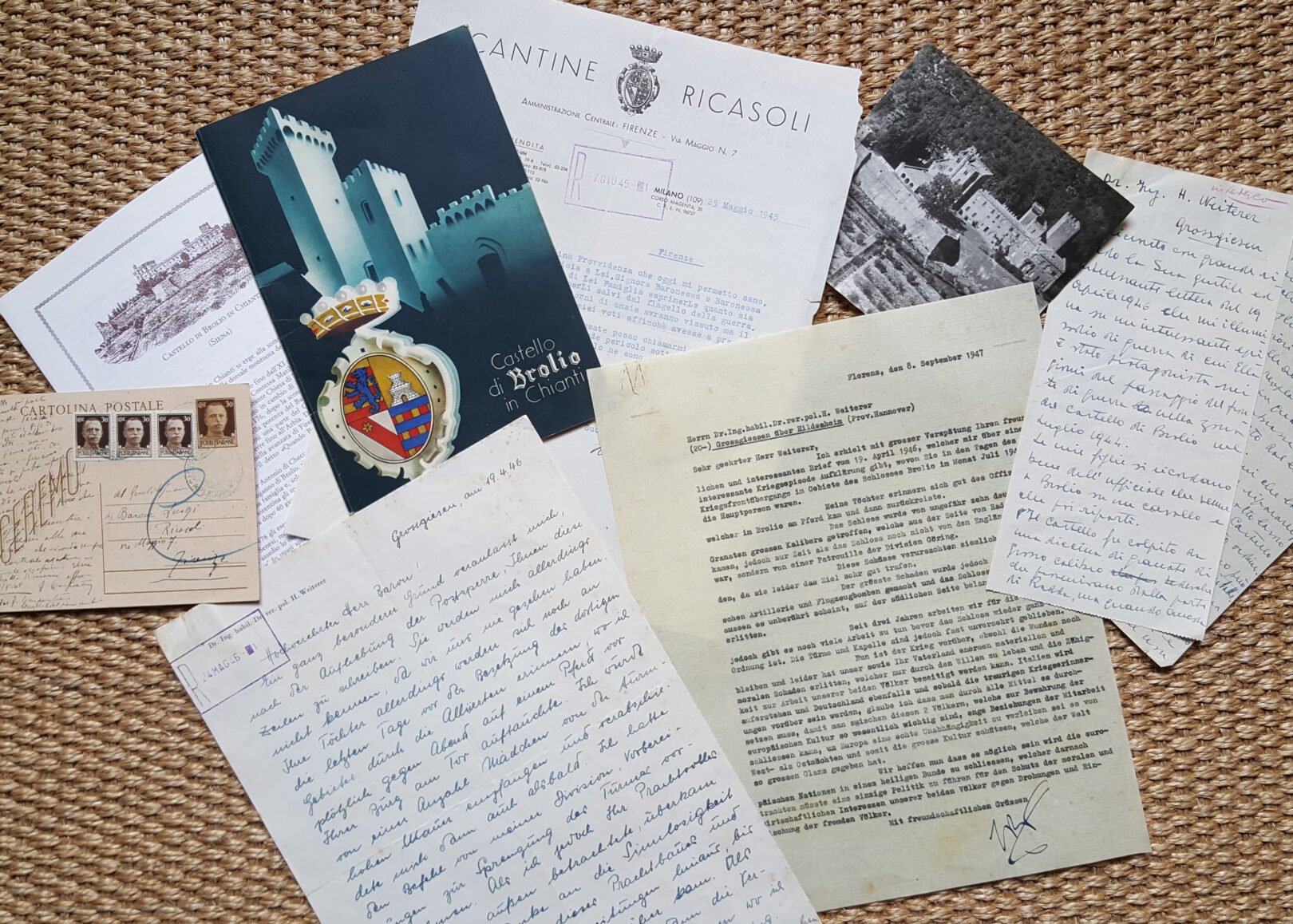 Today we'll look at history
23 July, 2020
Some time ago Francesco Ricasoli found a letter in the archive of the Castle library written in German, sent in April 1946 to his grandfather, Baron Luigi Ricasoli. Sender: a former officer of the Göring Division. Intrigued, he had it translated and thus discovered an extraordinary story of heroism that took place at Brolio Castle during the Second World War. Here's an extract of that letter:
"Highly Esteemed Baron, …. I had orders from my division to carry out preparations to blow up the towers of your beautiful castle. But looking at it, I realized the absurdity of destroying that magnificent building, so I deliberately delayed, hoping for salvation, the arrival of the front. Then a second time the command came to bombard the castle, which in the meantime had been taken by the Allies, because our Commander suspected the presence of enemy lookouts on its towers. This was an extremely dramatic moment for me: it seemed that this time the castle truly had to be destroyed, something that I had already avoided once! I didn't execute that order. I directed the shelling to the right and left of the castle, and then I told my commander that there was no more artillery. He had my claims crosschecked, and because they were found to be false, I was arrested and taken to Florence before a military court, sentenced to 5 years imprisonment and taken to Germany where I was freed only on 7 April 1945."
The Castle suffered severe damage as a result of German shelling and British and South African bombing in the first two weeks of July 1944, but it was not destroyed. And now we know that it is also thanks to the courage and sacrifice of that young officer that the Castle has arrivec to the present day in all its beauty and in all its meaning for the history of our territory and Italy.