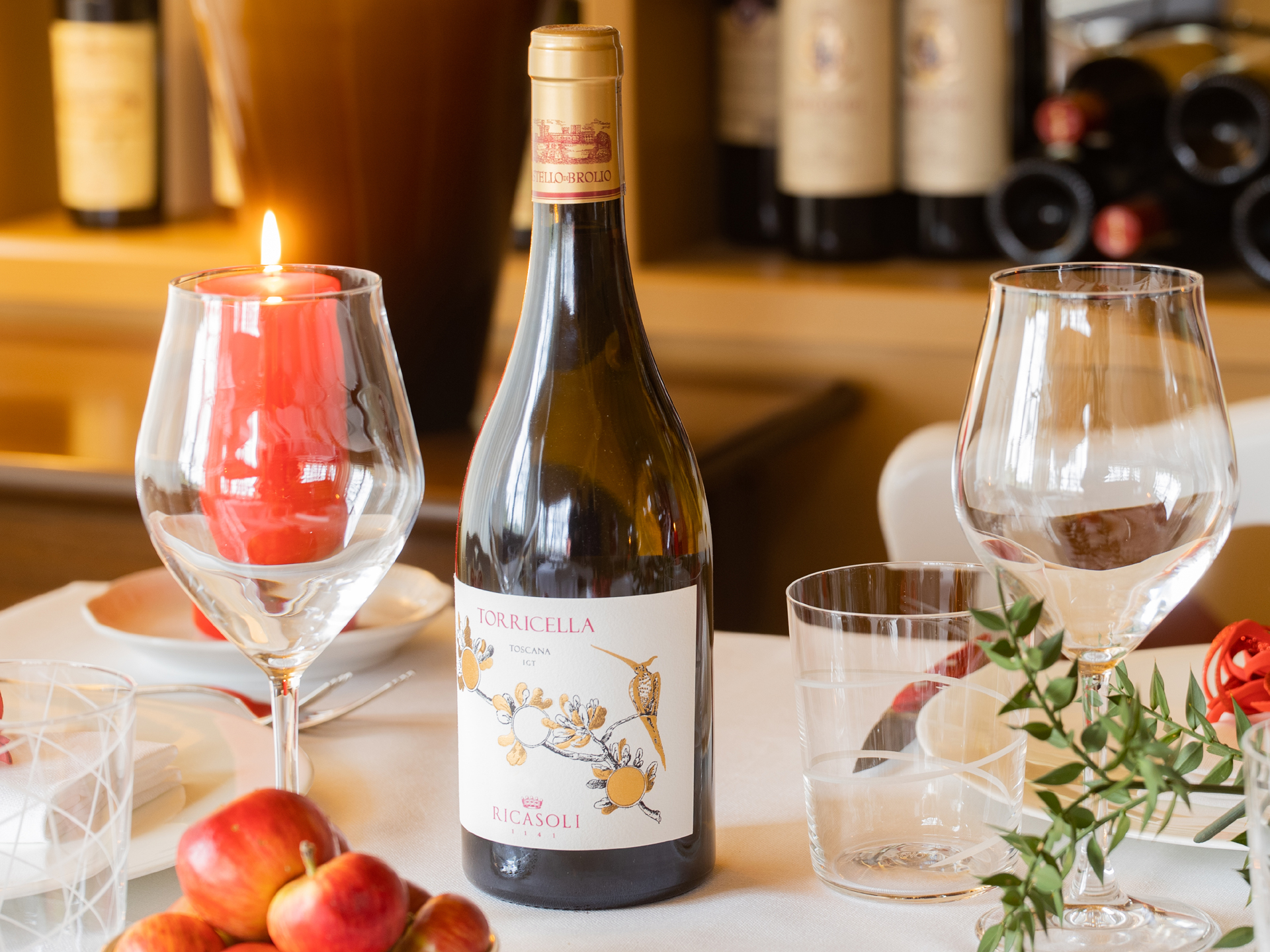 Torricella 2020
30 September, 2022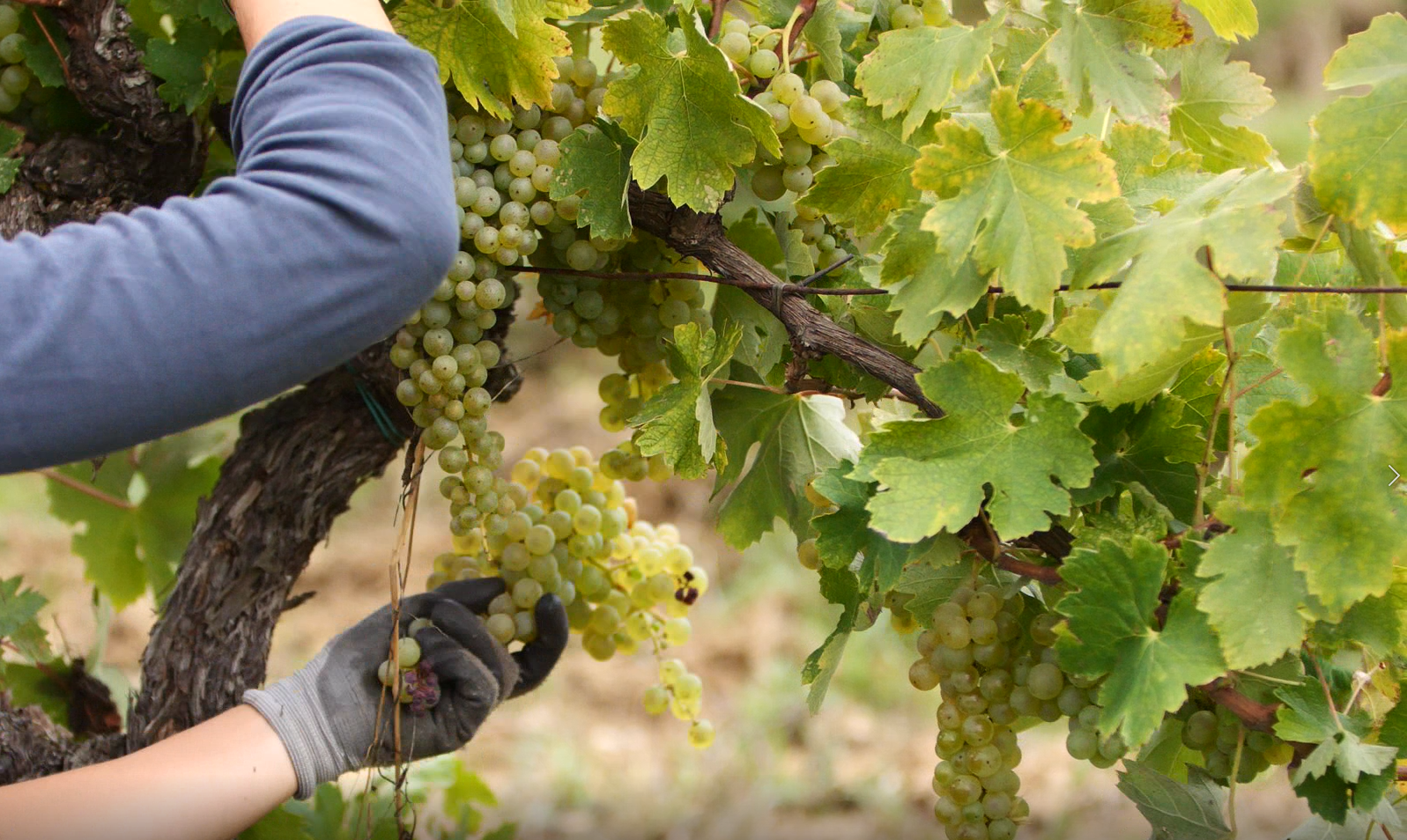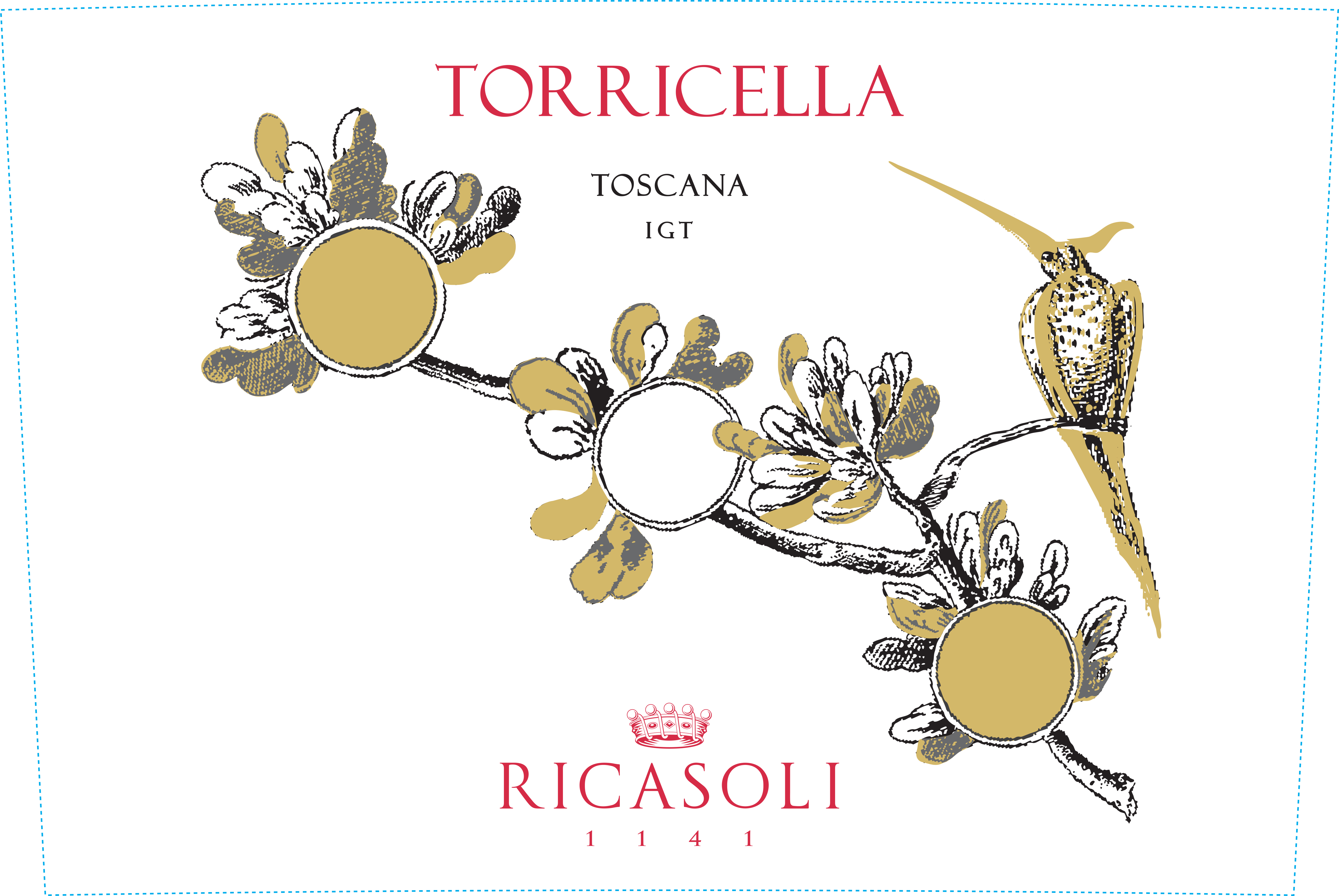 Torricella 2020, a new vintage among the great white wines produced in Brolio, is on its way to tables all over the world. In the glass, its unmistakable bright yellow communicates its intense and multifaceted aromas to the nose: citrus notes, white pulp fruit, tropical hints, creamy nuances. In the mouth, it starts off expansive and rich, with a deep and thick taste that matches the elements of the aroma. The finale is fluid and harmonious, exuding savory and mineral sensations.
All thanks to the great Chardonnay grapes that thrive in the Torricella vineyard of the same name. More than 400 meters above sea level and mainly on sandstone soil, the vineyard is well drained and is not abundant in terms of organic matter, offering the ideal conditions for the noble Burgundy vine, which here undoubtedly assumes the identity and typical features of the Tuscan region. The grapes, which are selected and harvested by hand, are brought to the cellar, where they are macerated at low temperatures at 5° C for a few hours without oxygen, a procedure that enhances their aroma. This is followed by fermentation in stainless steel containers at 12° to 16° C for 30 days, and later by 9 months of aging in barrels (20% of which are new) on the lees with frequent stirring and aging in wood, which contributes to Torricella's distinct feature by adding a sense of softness and roundness that combines with the freshness of the fruit.
This is also thanks also to an "extraordinary" year with favorable weather trends, regular temperatures, and no water stress. In addition, the Covid pandemic limited work commitments and trips outside of Brolio, allowing the Ricasoli team to focus even more on practices in the vineyard and cellar.
Torricella is one of Brolio's historical labels and is a favorite of Francesco Ricasoli, who revived it in 1993, when he first arrived at the company. The style of production has undergone various changes before settling on the current style, which began in 2019. The "white soul of Brolio" has always stood out among white wines due to its longevity, so much so that it allowed vertical tastings, such as the one that launched the 2022 season.