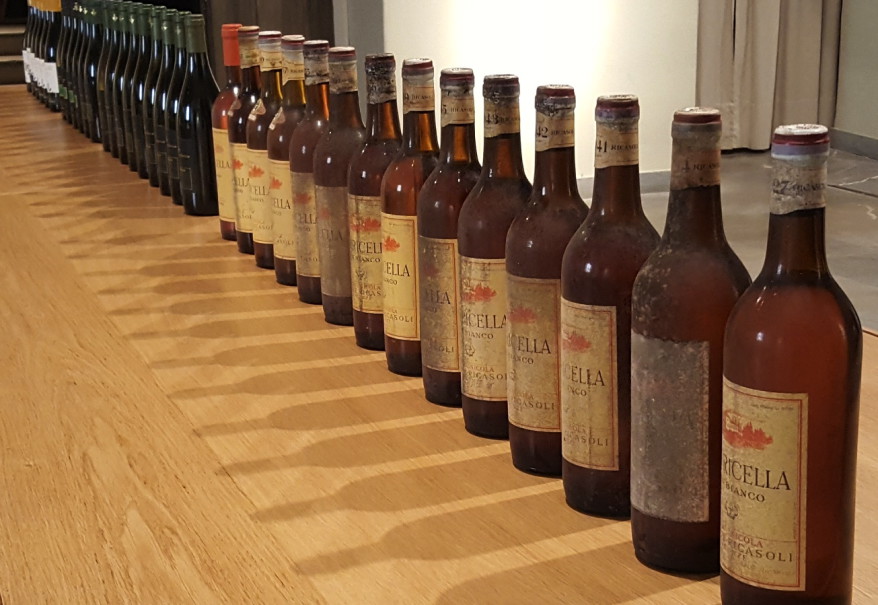 Torricella, white wine from Tuscany
22 June, 2017
Tuscany is the land of great red wines: an assertion so well-known and recognized that even teetotalers are familiar with it. However, Tuscany is also the land of great whites. This assertion is less known but just as true.
In a recent tasting, our Torricella displayed all its greatness without losing face, proving it is possible to taste white wines from vintages as far back as the early 1900s – in Tuscany, no less! – and find them fresh, harmonious, balanced and much more. This is what happened on 7 June, during a vertical tasting that began with the recent 2015 vintage and went back in time until 1927.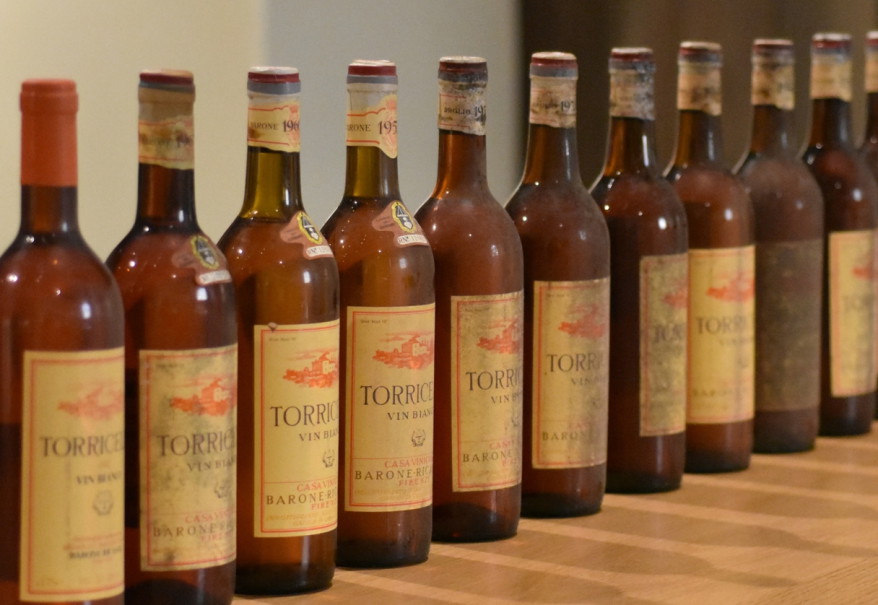 Torricella was (and still is) the name of one of our vineyards, which in the early 1900s was planted with Mavasia and Trebbiano grapes. The wine was therefore produced with these grapes and aged in wood. Over time, these grapevines were replaced with Chardonnay and Sauvignon Blanc, which have lost the aromas typical of international vineyards and acquired very territorial qualities. Consequently, the wine has also experienced great changes, with an ever-decreasing use of wood in the various moments of aging, and a product whose principal characteristic is freshness. This freshness was likewise found in the older vintages, even in that of 1927.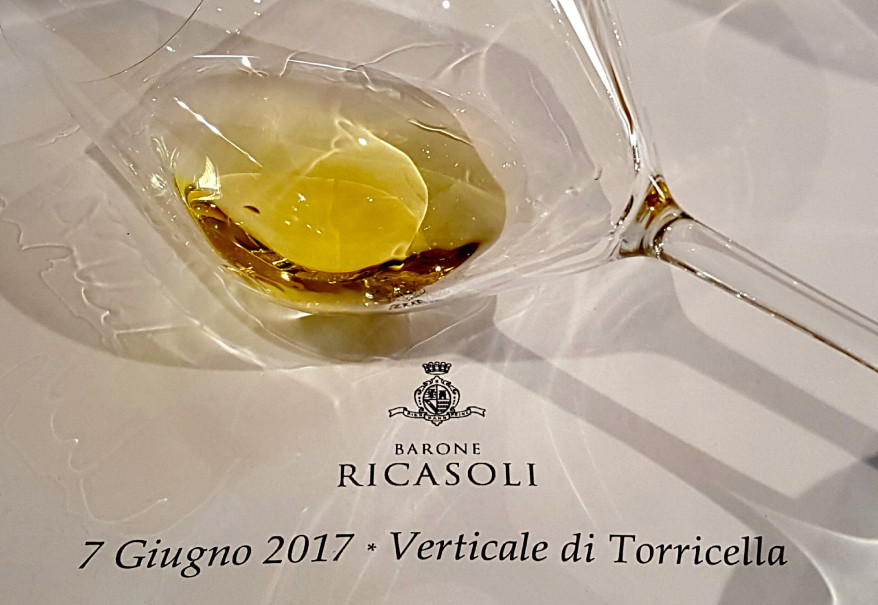 Vintages which stood out were those of 2006, with notable balsamic aromas, 1994 for its nose with a wonderful aroma of firestone mingled with bitter orange, 1981 for its extremely elegant toasting, 1957, the star of the tasting for its freshness and the purity of its nose and flavor, 1950 for the breadth and complexity of its aroma on the nose and 1927 for its freshness and tang!
Antonello Maietta (National President of AIS – the Italian Association of Sommeliers) and Roberto Bellini (National Vice President of AIS), special guests of the vertical tasting, expressed great surprise and appreciation, and we'll soon read about it in an issue of the AIS journal Vitae.